Proposal equality may sound crazy but it's actually happening a lot already. In fact, we're guessing you have at least one friend who's announced to their boyfriend or girlfriend that it's time to get engaged, right? As women play a more equal role in relationships, the idea of proposing first or even back isn't such a bizarre concept after all.
In today's world, women aren't looking to get engaged straight away. Instead, they are making a name for themselves both professionally and personally, setting goals to become the best version of themselves before walking down the aisle. Women still want to get married, of course, but many aren't doing it right away. The traditional girl who once asked "do you love me?" is now a woman simply stating that "it's probably time to get engaged." Whether it happens informally with a hint under your breath or more formally with a ring, you shouldn't feel pressured to wait for your partner to propose. Some may say it's desperate or nontraditional but isn't choosing who you want to spend your life with one of the most important decisions you're going to make? You can take charge and kick start the life you want to lead together now!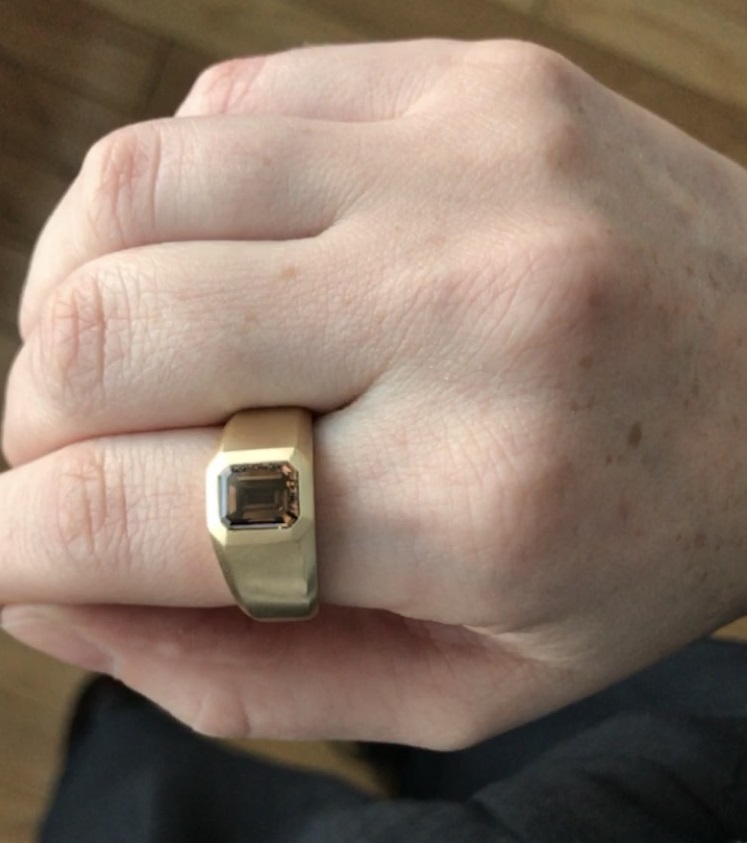 So, which type of relationships are more likely to follow this path? Definitely couples who are on the same page when it comes to their level of commitment. Jewelry designer Wendy Brandes has had first hand experience creating engagement rings with the man in mind. One of her celebrity clients recently ended up proposing on the same day as her fiance! What are the odds of that? Brandes created a unique "mangagement" ring using a 2-carat emerald cut chocolate brown diamond set in 18K yellow gold. She also reiterated how most of the couples she works with are on the same page when it comes to the idea of marriage. "Obviously, they'd [the couple] talked about their future together and they were planning on marrying. Most of my customers are that way — they've had serious discussions about where the relationship is going. The surprise of the proposal isn't the fact that it happens, but when and how it happens and with what ring. I do believe this is the first time that I've had two people ready to propose on the same day without coordinating that in advance though."
If your partner has already executed the perfect proposal, don't worry, there's still time to return the gesture! Surprise him with a proposal back or a memorable gift to commemorate this special time in your life. No matter what it is, just the fact that you proposed back will most likely be something your partner will never forget. Proposing back only emphasizes how much love there is between you two, plus it also means that you can put your own personal touch on your engagement. If you're just not the type of person to take the lead, ask your friends and family to help out. Set up a fun scavenger hunt that ends with you proposing or pop the question at a sporting event (where the audience can join in on your excitement).
Remember, just because men have traditionally proposed to women first doesn't mean you can't switch things up. You should feel empowered to take the lead. In fact, why not take advantage of that freedom? There's no need to feel like you're doing something wrong when all you want to do is share your life with someone. That sounds pretty right to us!
Written by Carly