botanical garden proposal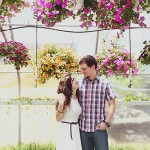 From a Winter Proposal to a Spring Engagement Session
Jon planned the whole trip! He invited two of our friends to come on our snowboarding trip to Whiteface Mountain in Wilmington, New York, January 2015. Jon booked a stay at a wildlife refuge since I love animals so much.
More »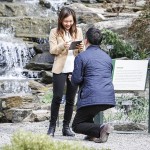 Magical Spring Proposal in the New York Botanical Garden
Sunna and I decided that we wanted to start journaling our lives the old fashioned way. We discussed this a few times but never actually acted on it. When I knew it was time to proposed, I thought it would be a great idea to buy her a moleskin and write her first journal entry.
More »