If you are proposing back, a laid back proposal is perfect. If you are proposing first and your boyfriend is a confident extrovert, go big or go home!
Does your man LOVE a specific sports team or game? Is watching his favorite team play what you would consider his love language? Here are a few tips to hone in on that for your surprise proposal. You can involve his favorite team's players in a more budget-friendly and creative way. Hiring the entire team would get pricey so instead, you can have cardboard photo cut-outs of his favorite players, all contributing quotes about your relationship. For example, this SF Giants themed proposal set on their favorite local baseball field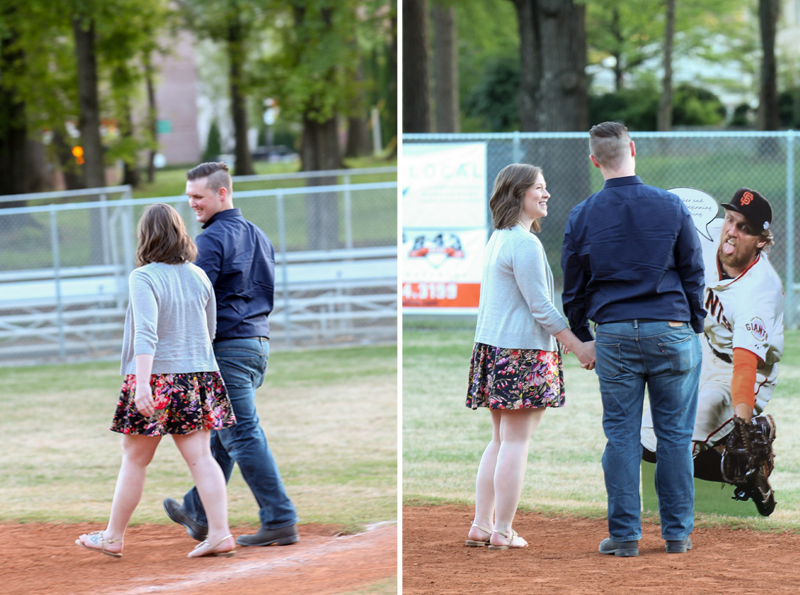 Atlanta Marriage Proposal Planners: The Yes Girls Events
Atlanta Proposal Photography: Liana Photography
Want a little more flash? Rent a dug out or a private suite. We suggest renting out a space verses using a scoreboard so he doesn't miss it (by grabbing a drink or running to the bathroom). For example, this couple met at the Texas Rangers Stadium and are huge Rangers fans, so we rented out a private stadium suite for the big moment.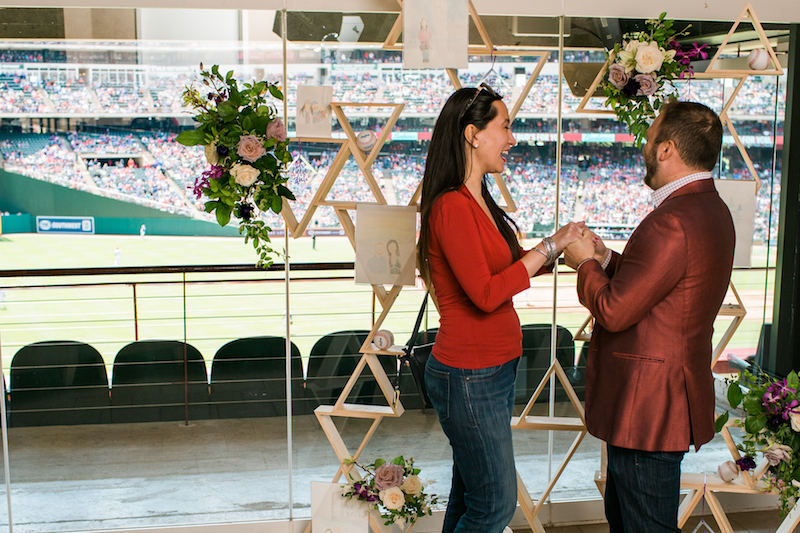 Photos by Aubree Edwards Photography  Proposal Planners – The Yes Girls Events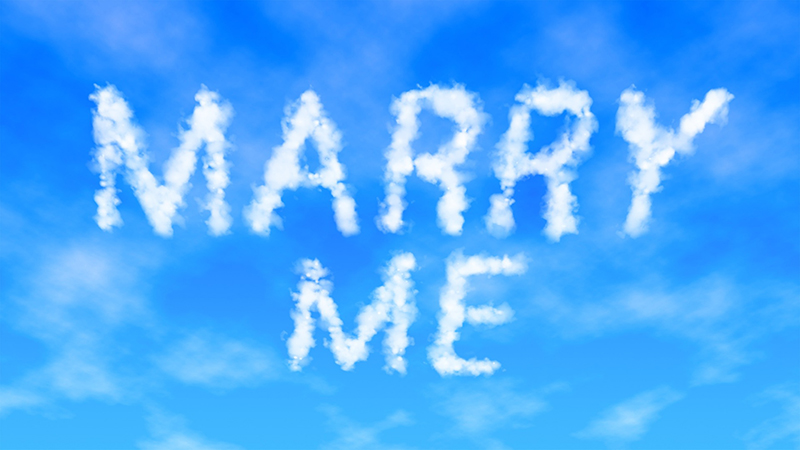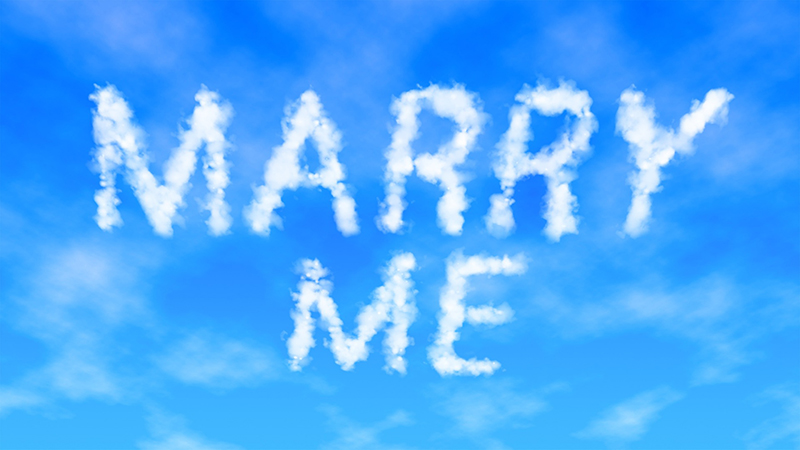 If your boyfriend is not into sports,  take him on an helicopter ride date. It will be very loud, so propose after the ride or have the pilot go over a field  or beach with "Will you marry me?" will be spelled out. You could also considering advertising your proposal on a billboard for all to see!
The article was written by Severine Ferrari and Heather Vaughn. Heather is Founder of The Yes Girls, the original marriage proposal planner. The Yes Girls are the creator of  Box Sock, the pocket sock that hides your engagement ring box.
How to propose to an athletic guy 
How to propose to a Bon Vivant