It's a tradition that's tried and true, but one that means everything to some women. Asking for their daughter's hand in marriage is a precious request for many fathers, one that comes with a heavy decision and lots of consideration. Though your guy may not have the best relationship with your hard-to-please dad, before he goes ringing for your ring, here are 3 things to consider: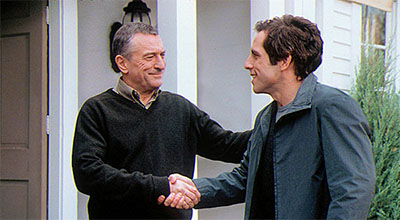 1 – Let Them Have Some Guy Time
When you're spending time with your family, it's a natural divide: you have girl chat with your mom, he watches football with your dad. But the catch 22 is: what kind of conversations are your boyfriend and dad having? It's important to encourage your guy to really get to know your dad by asking tons of questions. This will show your man is interested in your family's history and wants to get to know your dad on a personal level. Ideally, ever father wants their son-in-law to look up to them, and the best way to get on his good side is to flatter him.
2 – Have a Heart-to-Heart With Your Pops
You've always been his little girl and regardless of how wonderful your man is, it might be difficult for your dad to imagine you spending and sharing your life with anyone else. If you've realized your current guy is in fact THE guy, ask your dad to lunch or dinner the next time you see him. Express how strongly you feel and see what's important to your dad when it comes to your future mate. This way, you can talk to your possible hubby-to-be about how to approach the situation.
3 – Don't Take Dad's Opinion For Granted
You know your man the best, but your dad knows you the best. Sure, no one will ever be good enough for daddy's little girl, but if your father truly has a bad feeling about someone, don't just ignore it. Discuss with your family all of the pros and cons and really try to understand where they're coming from. This will keep peace within your group and also help you figure out — 100% — if this is the person you should spend forever with.
 By Aurora Brown