If you already have kids with your partner, it's a great idea to include them in the proposal. If  you're planning on getting hitched the second time around and both have children from your first union, it's no longer just a special day for you and your new love, but a big change for the whole family. Here are 3 fun and sweet ideas to include children in the proposal process.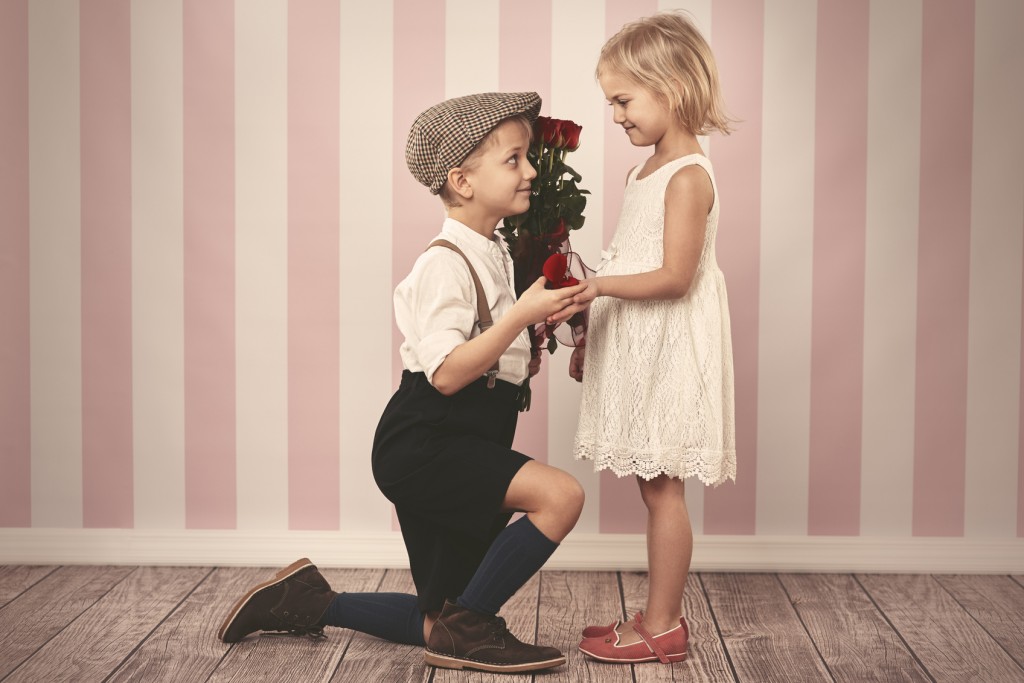 1 – Incorporate Them as Part of the Proposal
They are many ways  to include kids in the proposal "production'. It will make it even sweeter. You can use a baby or toddler as a "prop" wearing a onesie with a special proposal message. If the kids are older, they can  present the ring, distract Mom or Dad or set up the scene before he or she gets home.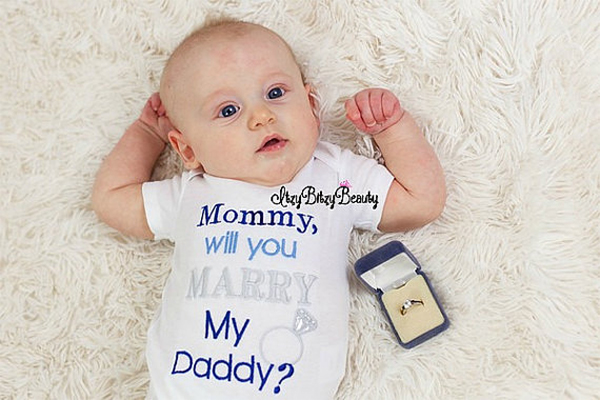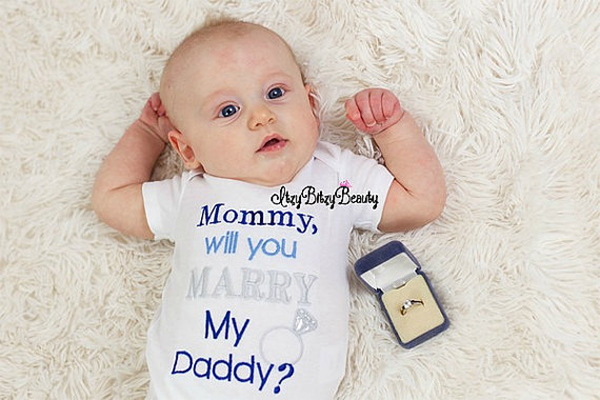 2 – Use Kids' Boundless Creativity
Make it a craft party. Gather a lot of art supplies to make posters and banners. Will you marry Daddy or Mommy is a must. If some of the kids are artistic and crafty, they will surprise you with awesome ideas. Make sure  to clean up any leftovers before your partner comes home.
3 – Plan a Family Engagement Session
Sounds simple but including your kids in your engagement photos is an everlasting way to illustrate that your marriage is more than just the union of two people, but it's the joining of an entire family. Let your photographer take candid shots of you and your love playing with your kids, laughing and cuddling – just how it should be, just how it will be.
You can get the baby onesie here. Several vendors on Etsy also offer customization.