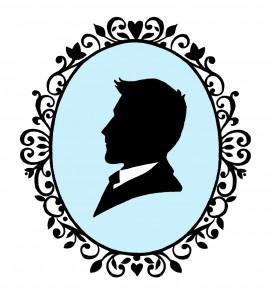 About to propose to your loved one? Don't forget anything  on your way to engagement! Here is a to-do list to help you:
| | |
| --- | --- |
| | BROACH THE SUBJECT OF MARRIAGE |
Ever see those Youtube videos with men being left with ring in hand while their girls runs off in tears? Better put the topic on the table and see if marriage is even a possibility! You could start with the subtle yet romantic "I know I can love you forever." and gauge her response or even the more retrospective "What do you see when you think about the future?"

| | |
| --- | --- |
| | KNOW HER RING SIZE |
This minor detail is too big to mess up and can often fall to the wayside for too many guys. But never fear, you have options! You can either be stealth and measure her finger with a string or self ring-sizer printed form the internet while she's sleeping, steal one of her rings t0 be sized by a jeweler or ask someone close to her. Find a local jeweler >>

| | |
| --- | --- |
| | KNOW WHAT KIND OF RING SHE WANTS |
Your girl is most likely to wear this ring forever, so you're going to want her to LOVE it. Sometimes her personality can give you hints.  Ask her friends and family. Look for hints. Make sure you start looking for the ring 3 months before the proposal. It's most of the time not a cash and carry system. You'll need to pick a diamond and a setting separately and most probably ask the jeweler to customize some details which takes time. If you want to be extra positive you get what your lady wants, take her shopping with you. She can pick her dream ring with you and the proposal can still be a surprise. Browse our engagement ring gallery for inspiration >>

| | |
| --- | --- |
| | INSURE THE RING |
Remember to insure the ring BEFORE you propose. This is especially helpful in case you drop the ring off of a cliff or in the sand during your beach proposal. Companies like Jewelers Mutual can help you get the coverage for your ring. It usually costs a dollar or so per $100 of the ring's total cost.

| | |
| --- | --- |
| | ASK THE FATHER'S PERMISSION |
It may be old fashion, but it is a nice touch. Make the effort to know her family and show respect by declaring your intentions. Chances are the family will be a wealth of knowledge on what she likes and doesn't like if you're still trying to decide certain things.

| | |
| --- | --- |
| | PLAN THE PROPOSAL |
Don't mess it up by trying to make yourself look good without taking her feelings into account. Find out whether or not your girl likes public proposals, more intimate settings or surprises. If your girl HATES surprises, popping out of a cake when she thought you were in Canada my not be the best idea. Most importantly, make sure you plan something – even if it's just what you are going to say and where. Fumbling for the ring on a spur of the moment can seem romantic in theory, but most girls want to see that you've put some thoughts into how you're going to ask. You don't have to go big and public to come up with an amazing proposal. Think about ways to make it meaningful to her and your relationship when picking a location and moment. Ask for your friends and family help or you can even hire a proposal planner.

Lastly, DON'T:
– Tell her when/how you will propose
– Propose without a ring (unless you planning on taking her shopping immediately after)
Consult the marriage proposal checklist for her!
By Nikki Roberti