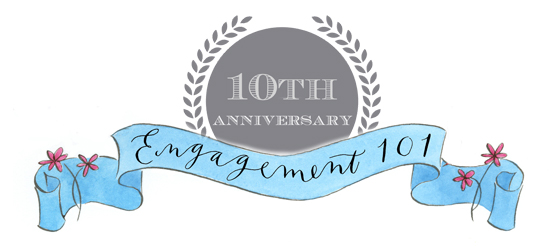 To celebrate our 10th Anniversary, Engagement 101 explores the main differences between marriage proposal back in 2006 and today. Marriage proposal has become as much as an event as the wedding itself.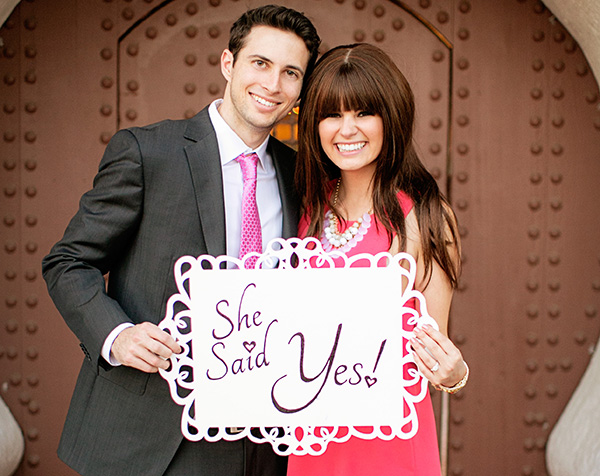 10 years ago, proposals weren't planned as well as how we know them to be today. We asked proposal planner Heather, from The Yes Girls, for some thoughts about the evolution of proposal planning.
"Proposals ten years ago typically revolved around a nice romantic dinner or a destination with a scenic view. Getting photos of the proposal was rare and if one did think to get photos it usually was done by a friend hiding behind a bush. Since there was not much planning involved, many times proposals were very spur of the moment. This sometimes resulted in not the most ideal locations; a random parking lot was one of the proposal locations I heard and also a big inspiration to why I started custom proposal planning." says Heather.
Today there is much more information about proposal planning available to men, from online resources to magazines like Engagement 101, providing creative ideas and useful proposal tips to plan the perfect day.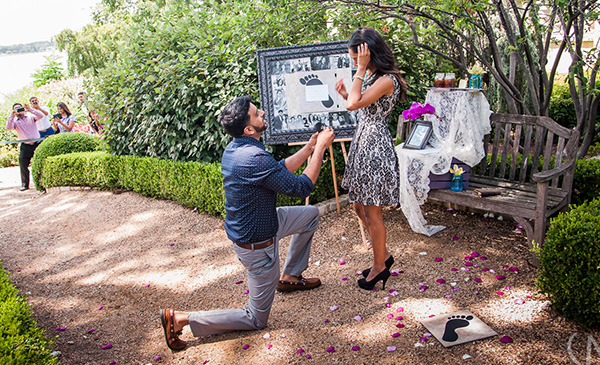 According to Heather, there are four main differences between 2006 proposals 10 years ago and today's proposals.
1 – Photography
99% of our clients request a professional photographer to be present at the proposal. When I started proposal planning over 7 years ago only 30% of our clients would request a photographer. Many clients cringed at the idea of paying for a photographer back then but fast forward to today and it's a no brainer for most.
2 – Social Media
With the birth of Facebook, Pinterest, Instagram, YouTube and influencial blogs, marriage proposals are seen in a whole new light. We crave a good love story and thanks to social media it has inspired men to get creative and thoughtful with their proposals but in all fairness to them, it also has set the bar pretty high as well. This was not the scenario 10 years ago. There were more failed proposal videos available than romantic proposals via YouTube which was just in the beginning stages of it's rising success. Social Media today gives men a lot of insight too! Females have engagement and wedding boards or share and tag their boyfriends engagement rings they like. Discovering styles they love and what inspires them is much easier.
3 – Personalized Proposals
Custom proposal planning didn't exist 10 years ago. Back then there was a clear lack of resources but thousands of monthly Google searches for marriage proposal help.  Guys were looking to be creative, thoughtful, romantic and personal but didn't know how to start, so many resorted to the "over a romantic dinner" idea.  Today there are tons of resources to personalize their proposals whether it's hiring a proposal planner (where we help brainstorm custom proposal ideas) or stalking heir social media pages; these days there really isn't a reason a marriage proposal can't be personalized to one's relationship."
4 – Planning ahead
It's no secret that many guys don't love to plan events. It's not that they don't care or they aren't romantic but life, jobs, kids, etc. do make it harder to sit down and plan one of the most romantic events in a couples life when it's not their natural instinct. Since thoughtful proposals have become the expected verse the rarity, guys are planning ahead. Just in our experience, phone calls used to be "I would like to propose in 4 days" while today 80% of men start to plan a month or more in advance. Which works in their favor because it saves them quite a bit of money, time, and stress when they plan ahead.
Photo Credit: Sil Azevedo Photography, The Yes Girls