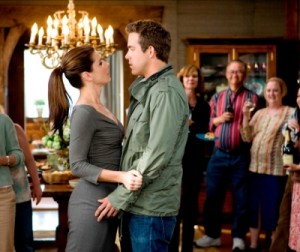 One of the oldest rules of Proposal Etiquette 101 is for the groom to ask the bride-to-be's father for permission to get married. The old rule goes all the way to a time when marriage was up to the bride's family, not so much the bride herself. So in relation to how traditions were like back then, it was only fair and proper etiquette for the groom to ask the bride's family for permission to get married before he proposed to the bride.
Obviously things are much different in the 21st century where couples proudly run away together and elope without bothering to contact their families. So should we still expect grooms to ask the bride's father for permission to get married? Men who pride themselves on manners, etiquette and old-school charm will undoubtedly ask permission simply because it's the gentleman thing to do. But some women might be slightly offended by the act. After all, she can think for herself. And even if her father said no, that's hardly going to stop anyone.
So what's the point? Should you still ask anyway? Here are some tips on how to decide if it's appropriate to ask her father for permission or not:
If your girl is someone who puts a lot of value on family and tradition, then asking her father is an absolute must. She'll love the gesture and will be flattered by your manners.
If she's a woman who values family but doesn't hold on tight to traditions, then make sure her family is aware of the proposal. A good way to include her family in the proposal is to have a few of her family members help with picking out an engagement ring or help setting up the proposal. This way her family is still in on the proposal without you having to ask them for permission.
If she's incredibly liberal in values or isn't that close to her family, then it's probably not a good idea to feature her family so heavily in the proposal. In fact, she might even feel insulted if her whole family was aware of the proposal before she found out herself. Instead, wait until you have popped the question before announcing the news to friends and family.