Christmas time 'tis the season for proposals… This year is "Special" so while it can still be utterly magical to get engaged during this holiday season, you need to keep your proposal safe.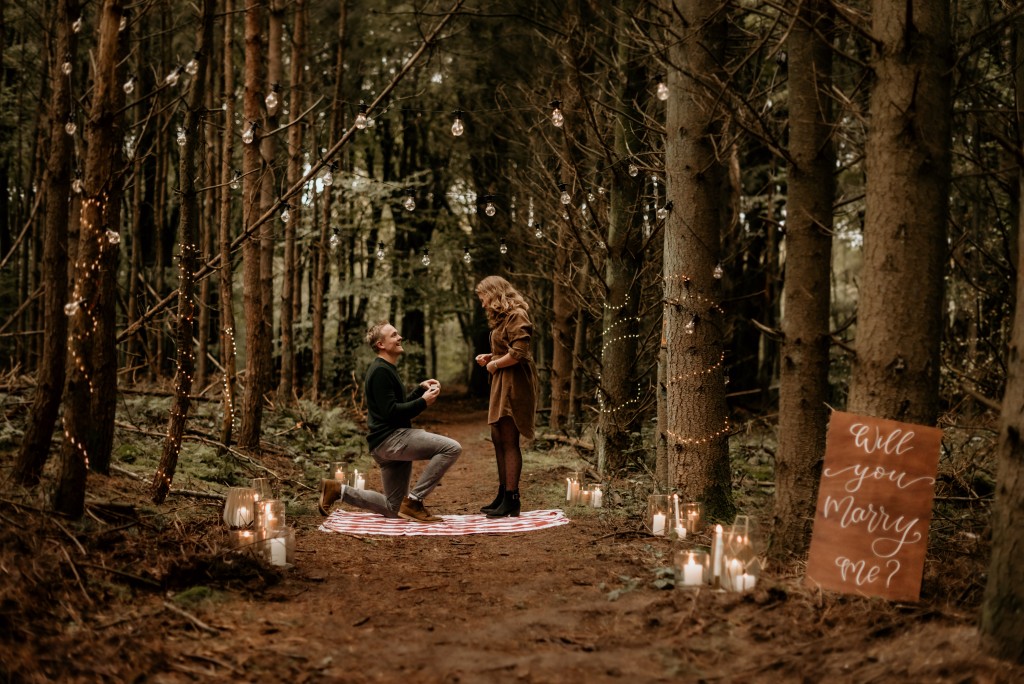 Anne Offenberg Photography
Winter Has Come
DO make sure it's absolutely magical. Horse drawn carriage rides? Walks gazing at the awesome Christmas lights? Those are all instant wins and easy to pull off safely. Hire a photographer to catch the magic of the moment from afar. If you can splurge, a proposal planner will help you make your proposal even more memorable and hire amazing vendors to help with all the details.
DON'T forget about the details if you are managing on your own. If you're going to be out in the cold, bring a blanket or an extra coat for your lady. Going to be out late at night? A flashlight could come in handy.
It's Family Time
DO involve your family and friends remotely or by keeping the number small so you can safely be distant. It's Christmas after all! Either involve them with the proposal directly or plan a fantastic way to share the moment with them.
DON'T propose virtually or IRL in front of a large group unless you know your partner wouldn't be freaked out by that. Nothing's worse than a big fat rejection in front of the family during the holidays.
Nostalgic but not Boring
DO include tradition. Mistletoe, hot cocoa, Christmas carols– whatever takes your love  back to the magical days when they were a child– all of it can be great ways to make a unique proposal.
DON'T make it cliche. Ever. Just not cool. Find new and interesting twists to the old traditions and make fantastic memories. A Christmas carol that has the words changed to propose? Fantastic! Standing under the mistletoe but stopping mid-kiss to propose– genius!