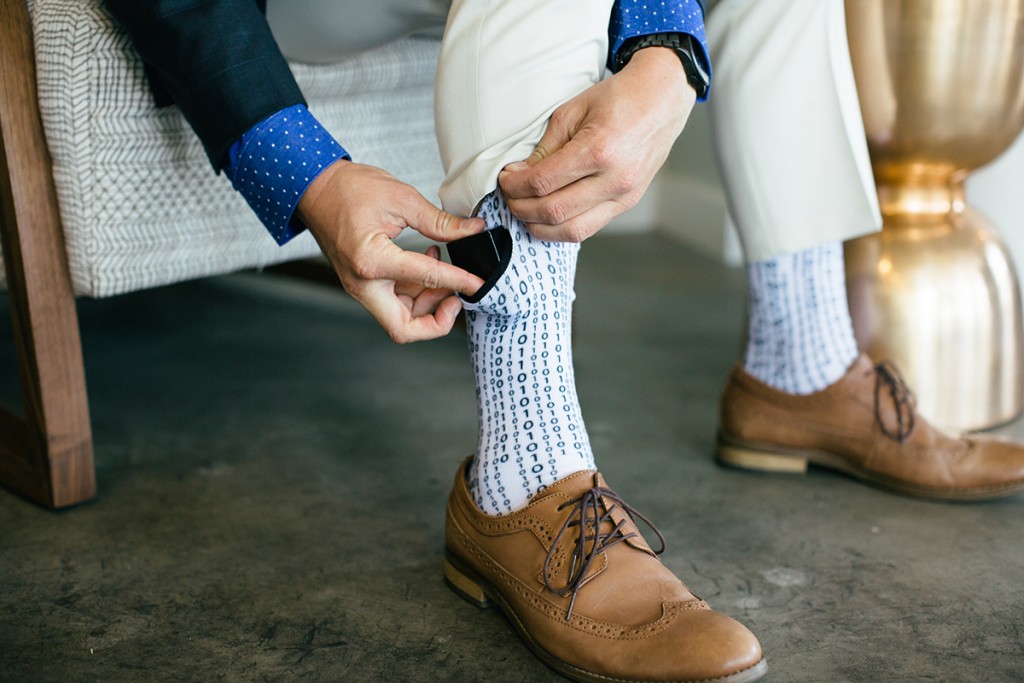 When I meet gentlemen about to propose, I am always amazed to see that even the most confident guys are very nervous. Back in 2008, The Yes Girls were the first company to launch a brand new service at the time, proposal planning. From creative and personalized ideas to day of execution and support, they have helped many couples get engaged. I am so excited to share their new venture, Box Sock. One of the most stressful thing leading to a proposal is where to hide the ring to keep it a surprise. Couples used to move in together after the proposal but in 2017 in the US, most couples live together before getting engaged. It creates new challenges to keep the proposal a surprise. Guys usually manage until the day of the proposal but what to do on the day of? Enters the Box Sock, a pocket sock design that allows guys to hide the ring on the day of the proposal and access it very conveniently when bending the knee. One of the socks has an inside side-pocket, deep enough to slide in a flat or small ring box. You can also order the Box Sock ring box that was designed specifically to fit the pocket snugly.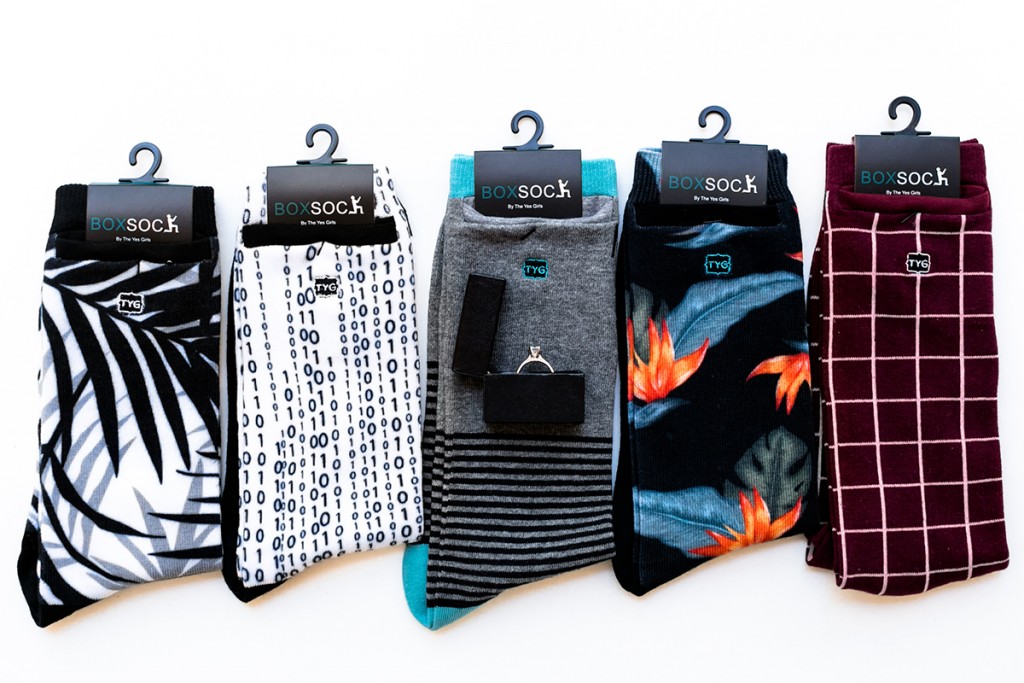 It comes in 5 designs and a pair is only $24! ($34 if you also get the ring box)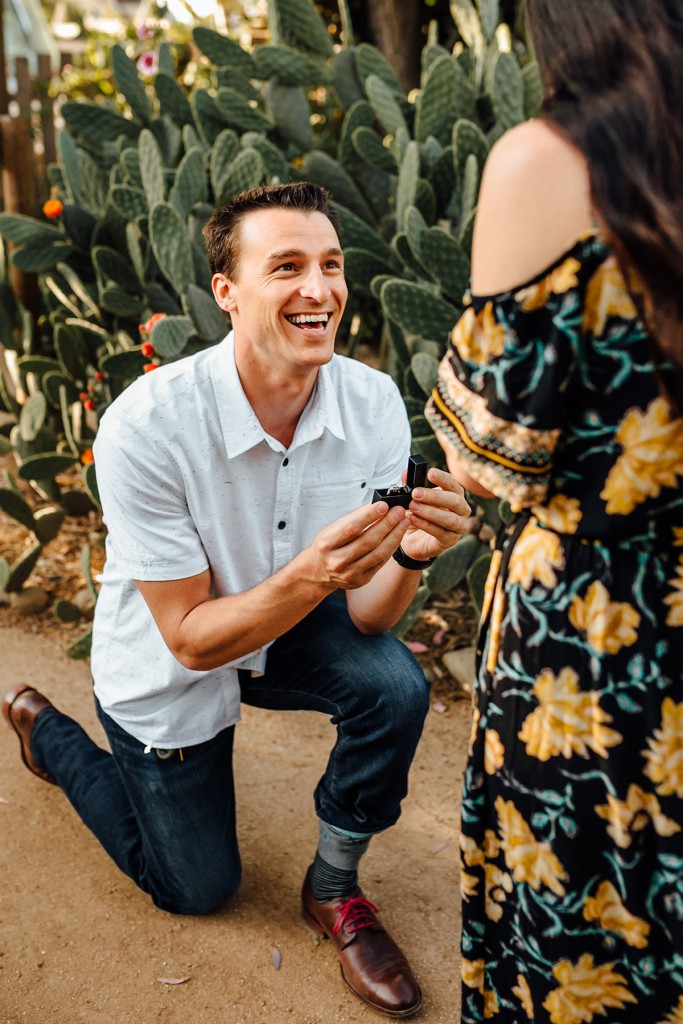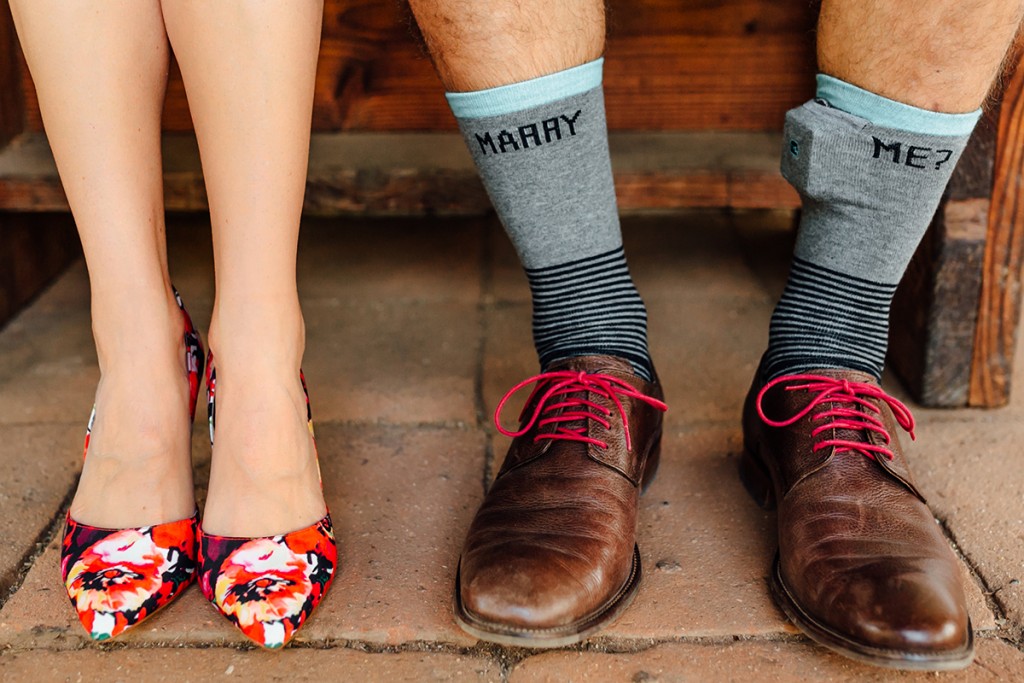 This is our favorite style!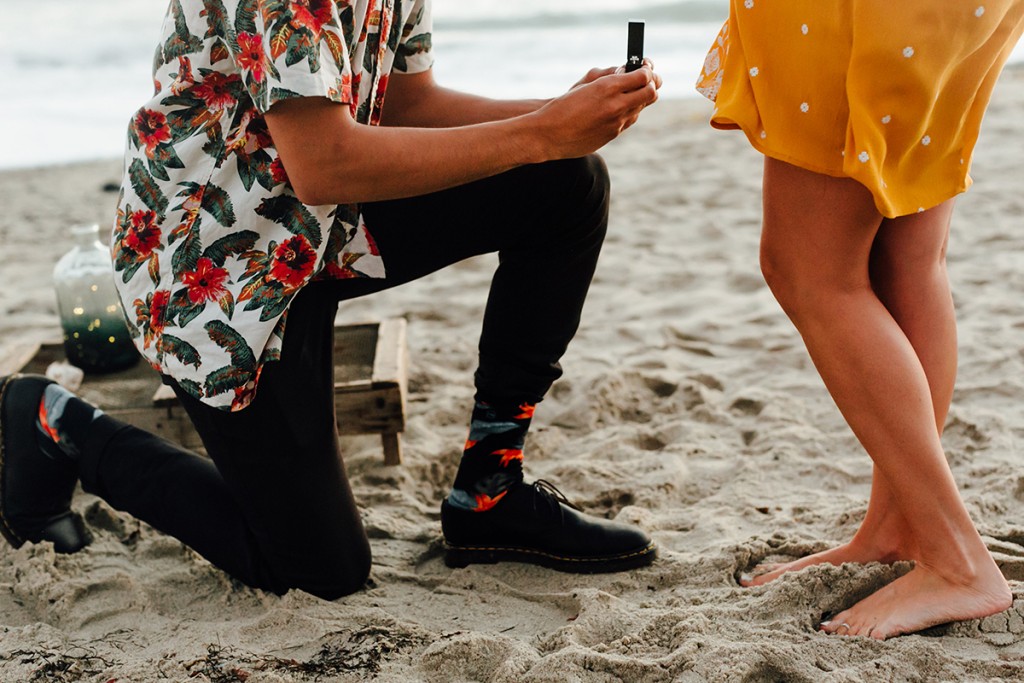 But if you are going to propose on a beach, these are great.
Order yours at Box Sock.
If you are a jewelry retailer, you can also buy a 25 pair bundle to test out the collection in your store.
Sev