Don't judge! This is actually a clever idea. More and more couples shop together for the engagement ring as women get more involved in the design process. The question that many of you have is, if she picks the ring how can the proposal still be a surprise? Though a good old bait and switch move works, it can be stressful for both partners. The more relaxed way to go about involving her in selecting the ring, while making sure the proposal is 100% unexpected, is to propose with something else than the actual ring. Here are 5 ways to do it in style.
1. With Grandma's Ring
Grandma or someone in your family might have passed on a ring to you to gift your love. It could  be the perfect engagement ring as is, or a trusted jeweler will be able to reset the stones and recycle the metal into a brand new ring you can design together after the proposal. If the heirloom ring is just custom jewelry yet meaningful memento, it will serve as a place-setter during the proposal.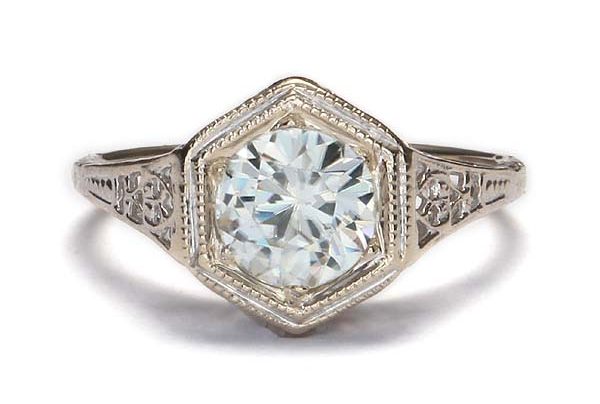 Leigh Jay Nacht Antique Engagement Ring
2. With a Promise Ring
This is the perfect option if you both want to take the time to find her dream ring or if the budget is tight and you don't want to push back the proposal because of money. A promise ring with hearts or Love will clearly show your devotion. She will be able to keep it forever or wear it later on a different finger.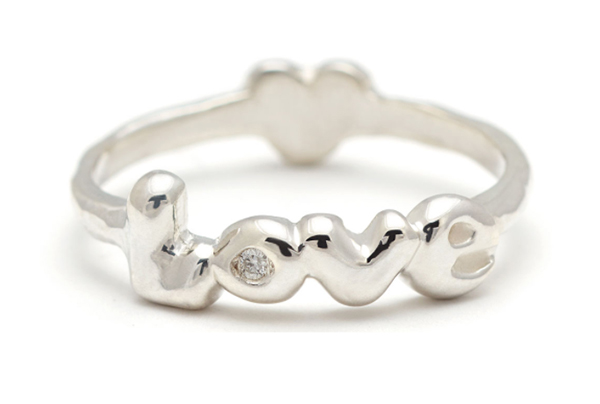 3. With a Stackable Band
A big trend that is here it stay is collecting bands to stack with your engagement ring or other bands. These bands can be just metal – slim or wider – or  include diamonds or other gemstones such as birthstones. One of them will be down the road the wedding band. So, why not propose with a pretty band she'll be able to wear now in lieu of her engagement ring until she gets hers? She'll be able to stack it with her wedding set later.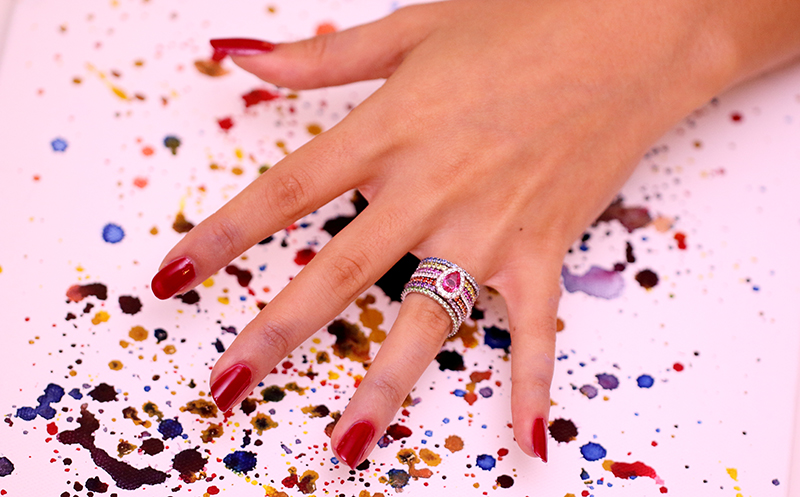 Engagement ring by Coast Diamond, bands by Evelyn H.
4. With a Marry Me Ring
Several designers on Etsy offer Marry Me rings. We love the one below. You could also decide to get a specific message engraved as part of your proposal. These are great place-setters and proposal props.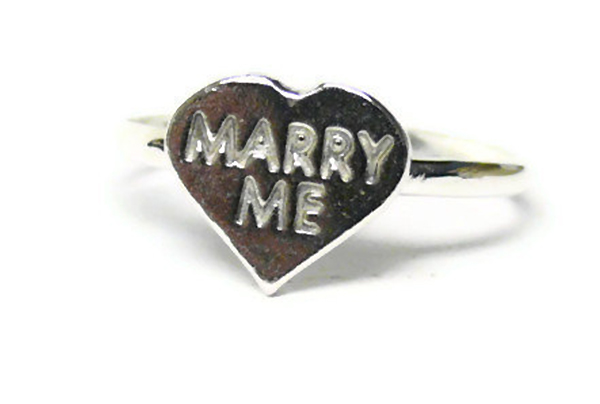 Message Ring from Etsy
5. With Just the Diamond
If you feel you know or have researched what kind of diamond shape is her favorite, buy it and present it in a neat box or pouch for the proposal. Then give her carte blanche to pick the setting she wants or design it together.
Happy proposal and good luck!
Sev
PSA: If you are still not convinced we have lots of rings to consider here!