It is time to write your proposal speech. You are now staring at a blank page, and you have no idea where to get some inspiration. No worries, we're here to help. Here are 10 proposal speechs from your favorite movies and TV show.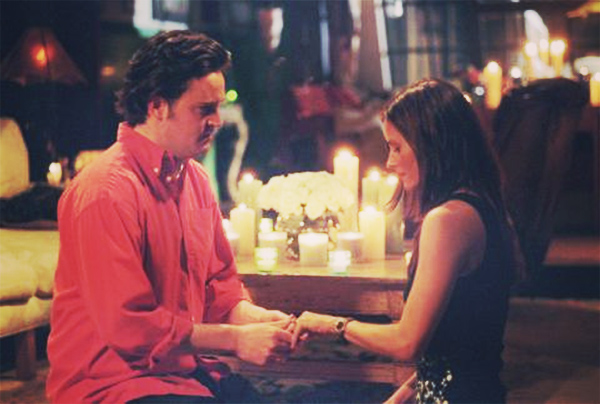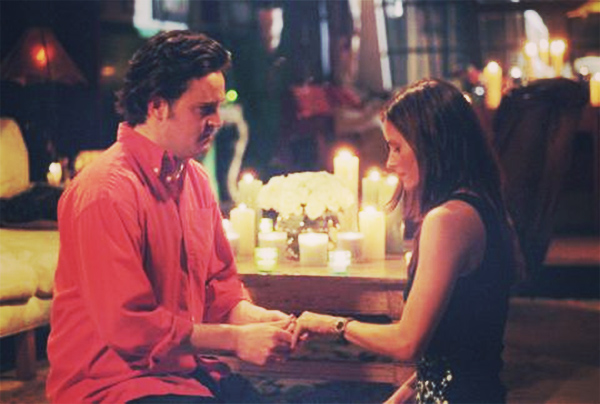 Be Real – The Proposal
Margaret is about to be deported to Canada, but Andrew realizes he loves her and wants to be with her, even if the circumstances of them falling in love are quite unique. He tells her how much he used to hate her, before proposing so he can "date her". No lies.
Wait for the Right Moment – When Harry Met Sally
These two have been waiting for the right moment for years and he comes up with a speech so great it makes it "impossible for her to hate him". Keep that in mind!
Don't Let a few Miles Get in the Way – Love Actually
In one of the most romantic movie proposal of all time, Jamie flies all the way to Portugal to propose to Aurelia. He even took the time to learn her native langage to do so! Her friends and family can't believe it! What better way to prove your love for someone?
Be Funny – He's Just Not That Into You
Moving in together is a big step in your relationship. Why not push it further with a proposal while you're settling in? Here's how Neil proposed to Beth in He's Just Not That Into You. With an old pair of pants!
Just Ask – Jerry Maguire
You might know "you had her at hello", but that doesn't mean you shouldn't come up with something romantic to say. Here's what it's like for Jerry Maguire:
Be a Modern Man – Monica and Chandler, Friends
It might be her proposal, but you should also say something. In Friends, Monica got too overwhelmed for her speech, so Chandler took over. How sweet!
Propose at her Workplace – Meredith and Derek, Grey's Anatomy
Do you guys work together? Think of all these strong (or hilarious) moments you lived together, and include that in your proposal speech. You might even want to book an elevator like Derek when proposing to Meredith on Grey's Anatomy.
Don't Let the Right One Go – Harry and Charlotte, Sex and the City
If you think it's time to propose, but somehow you are drifting away from each other, prepare an amazing proposal speech to show her how much you care and how much you want to be with her forever. Check out Harry's proposal to Charlotte in Sex and the City.
Get Your Friends Involved- Jules and Grayson, Cougar Town
If you guys are part of a close group of friends, plan on doing something all together to pop the question, and don't forget some sweet words. Grayson proposed to Jules under a toilet paper covered tree!
Burst into Song – Charlie and the waitress, It's Always Sunny in Philadelphia
Want to write her a song? Beware of how you make it happen. It could be the sweetest thing in the world, but if you're ill prepared, it might get awkward. Watch how Charlie proposes to the waitress in It's Always Sunny.