It's safe to say public proposals are not for everyone, but when planned well they can be quite the tear jerker. It's like watching a romantic comedy unfold before your eyes. One amazing public proposal that comes to mind, that The Yes Girls had the pleasure of planning, is Taylor and Amanda's boy band proposal. It sounds cheesy right? However, it was the perfect balance between fun-loving meets romance. Taylor proposed to Amanda in Charleston, SC at the very gorgeous yet very public Battery Park. On their first date, Amanda had the guts to karaoke on stage. Taylor wanted to captivate elements of their first date and their playful personalities by putting together a little boy band routine to a mix of her favorite songs. Amanda loved how it turned out!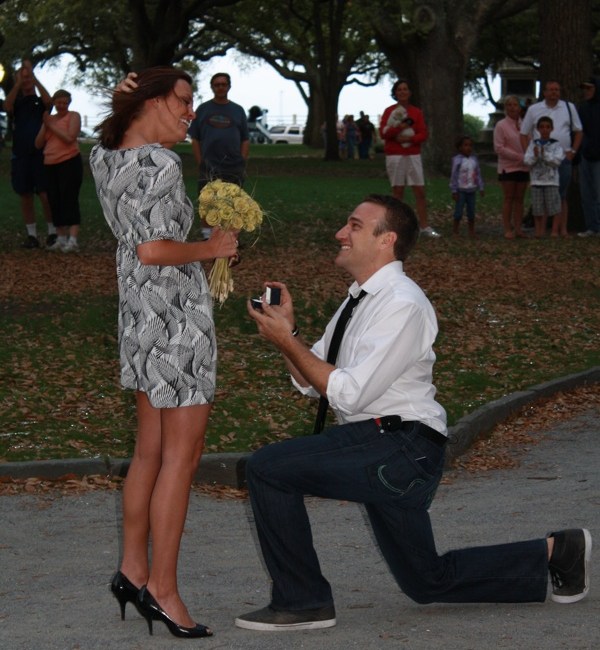 Here are a few tips for an amazing public proposal:
1/Plan, Plan and Plan:
Gentlemen, if you are putting your heart on the line for the world to see make sure you have a plan in place. This isn't the time to wing it! Whether it's a perfectly choreographed flash mob in Central Park or a singing quartet outside a Broadway theater, attention to details is vital. If your participants know their part, they'll be confident and in return make your proposal a flawless and jaw-dropping proposal for your future fiancée.
2/Consider Her Response:
Of course you want to be 100% confident she will say "yes" but there is more to consider when proposing publicly. After a dazzling, public proposal consider if her reaction will fit the part too. For example, if you foresee her reaction as excited but subdued because strangers eyes are fixated on her, that makes for an awkward moment for her, you and all the onlookers. Consider her response as the grand finale; you don't want a high energy and public proposal completely trumping her response.
If she naturally lights up in the spotlight and has an outgoing animated personality in crowds then a public proposal could be the perfect option.
3/Leave Out The Cheese:
There is a fine line between romantic and cheesy. The best way to counteract the cheesiness is to make your proposal personal to you and your girlfriend. If you display a sign that marks your first kiss, an artwork that represents how you met, or strum a guitar to "your" song, it takes your girlfriend back to that memory and makes a crowd go, "aww…" You remembering those special details make you extra amazing!
Asking a design savvy friend or hiring a proposal planner who has experience can save you from creating a cheesy proposal too.  For example, proposals with a theme or style can be done extremely well or terribly wrong. Make sure you have the right people behind you.
4/Choose Your Type Of Public Stage:
Are you aiming for a semi-public proposal or for the whole shebang? A majority of women don't mind the idea of a semi-public proposal. For example, you decide to propose in a park with a few bystanders, friends, and family. Semi-public proposals are a perfect way to incorporate personal details while giving her that stardom feeling in a smaller, defined spotlight. If you plan to "go big or go home," follow the points above and you'll be on the right track.
Cheers to public marriage proposals done right! Good luck!!
Heather Vaughn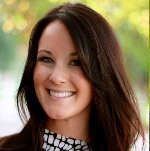 About Heather: Heather Vaughn is the Creator and President of The Yes Girls and  Love, The Yes Girls.