2 years ago, we launched the Propose Too initiative.
Since then our community of women proposing has grown
from 5 to over 1,000!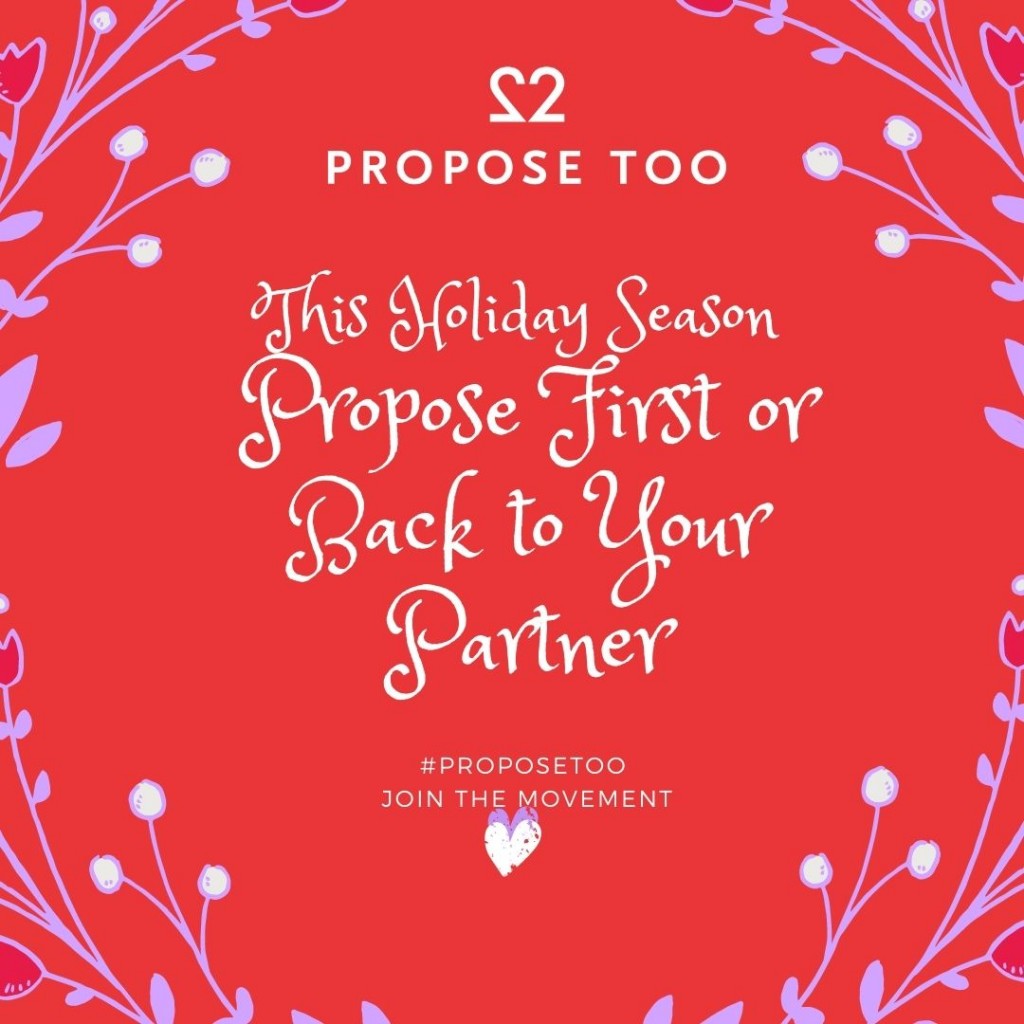 This year, we have already witnessed and shared an exponential number of reverse proposals.
First, 2020 is a leap year and many of you embraced the Feb 29 tradition "allowing" women to propose on this special day.
Then, a pandemic happened and many weddings had to be postponed… The wedding bands were purchased or there was suddenly plenty of time to shop for them online. Once your man's ring was in the house, some of you decided to not let a beautiful ring collect dust in a box. So, you decided to propose back and we loved sharing these stories too.
Last, but not the least, new in-depth discussions about gender equality led more women to flip the proposal script.
The Propose Too initiative was meant to empower women in straight relationships to propose, however, we also love to celebrate same sex proposals, especially mutual proposals!
The holidays are around the corner and we want to celebrate more reverse and double proposals with you. We are launching this campaign on social media and hope you will either propose first or back to your partner or help us spread the word so more of your friends do. Please share any of these pictures and tag our @proposetoo  instagram page!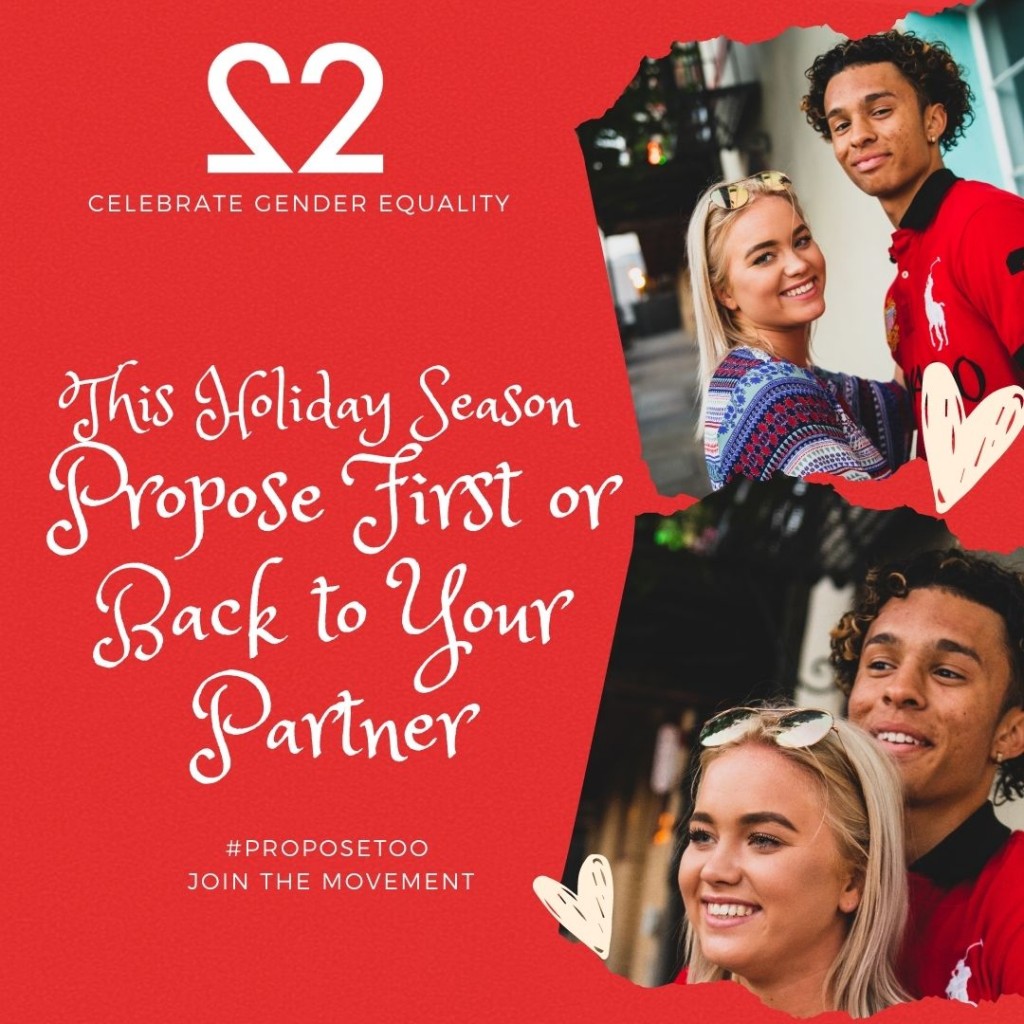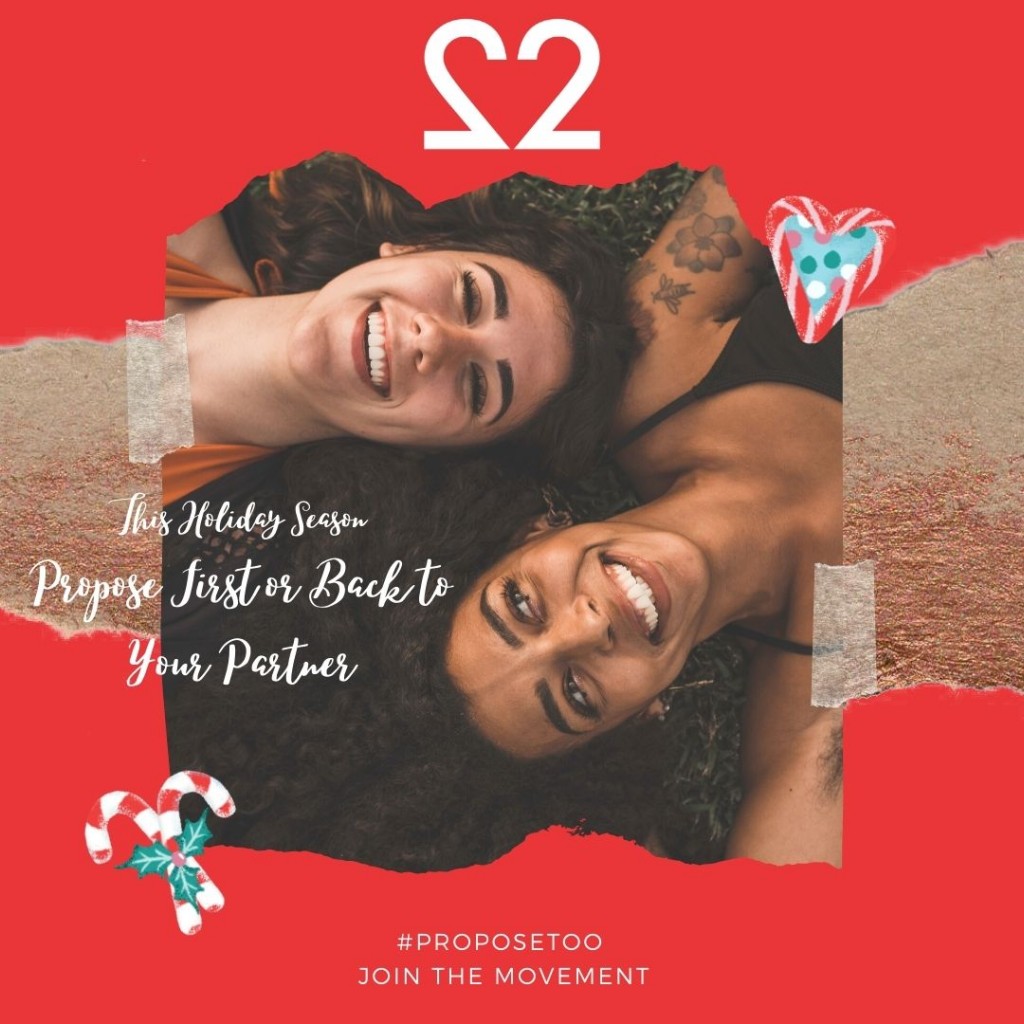 Stay tuned, we will also have a mangagement ring giveaway next week…