We were so excited to be tagged on Instagram on this empowering proposal story . Small business owner Erica Swallow and New Hampshire native proposed to restaurateur Jordan Reynolds after a friends-and-family-filled scavenger hunt across New Hampshire's capital city of Concord.
"The pandemic made me realize how short life is," says Swallow. "I decided to propose to Jordan, because I realized he's a perfect match for me. Why not just go for it, right? He's such a feminist. When we started dating, he said he had one stipulation to us becoming a couple: that I would be the one to propose. I loved that and was all about making it big for him."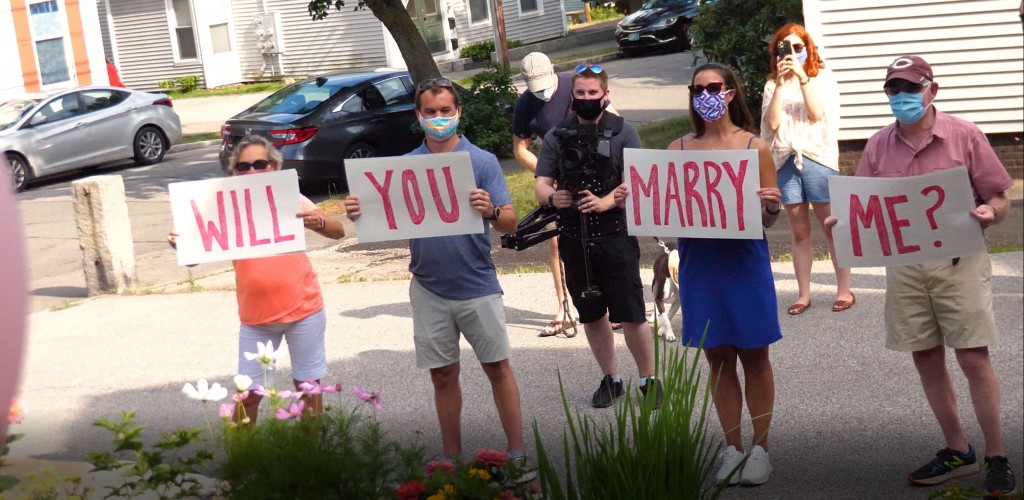 The proposal took place on the couple's two-year dating anniversary and brought together family and friends from five states—both digitally and socially-distanced in-person. The group of 15 loved ones, plus Swallow, conducted a six-checkpoint scavenger hunt. Sticking with pandemic guidelines from the Center for Disease Control and Prevention, attendees wore face masks and maintained six feet of distance, with the exception of distancing from isolation buddies.
Reynolds traversed from checkpoint to checkpoint, reading clue cards aloud and getting encouraging words of love from his and Swallow's loved ones. Back at the Reynolds residence—home of the groom-to-be's mother—Swallow proposed, presenting an emerald and diamond men's engagement ring. And he said 'yes!'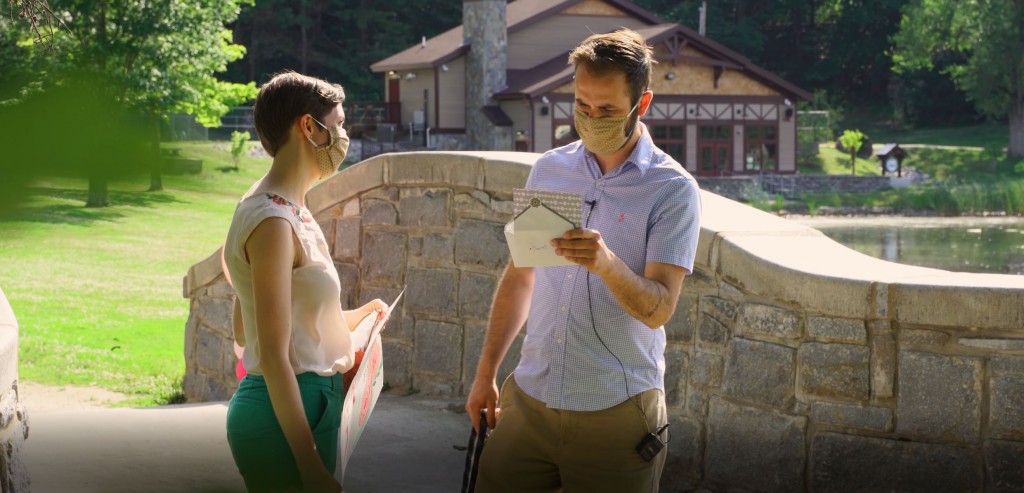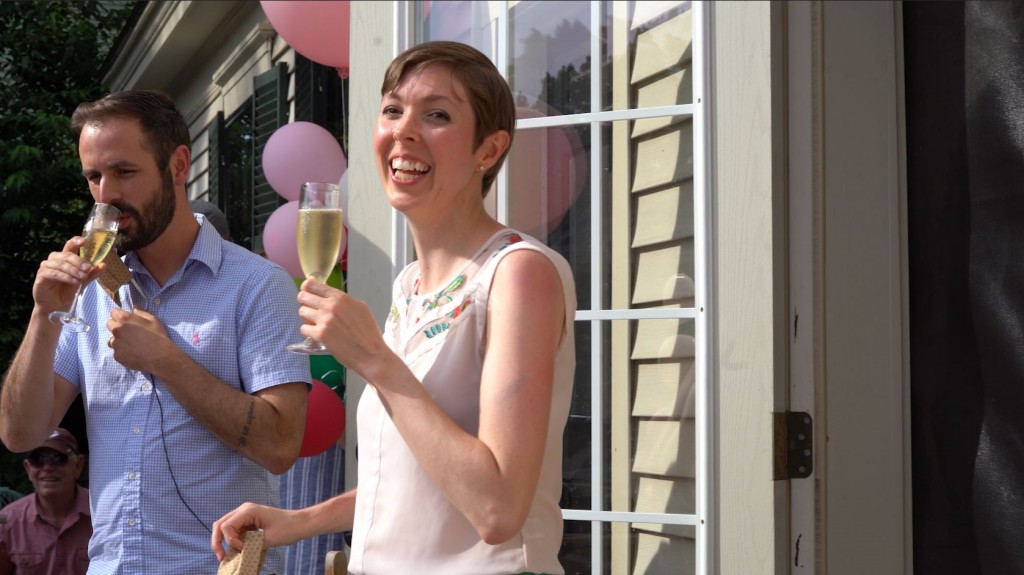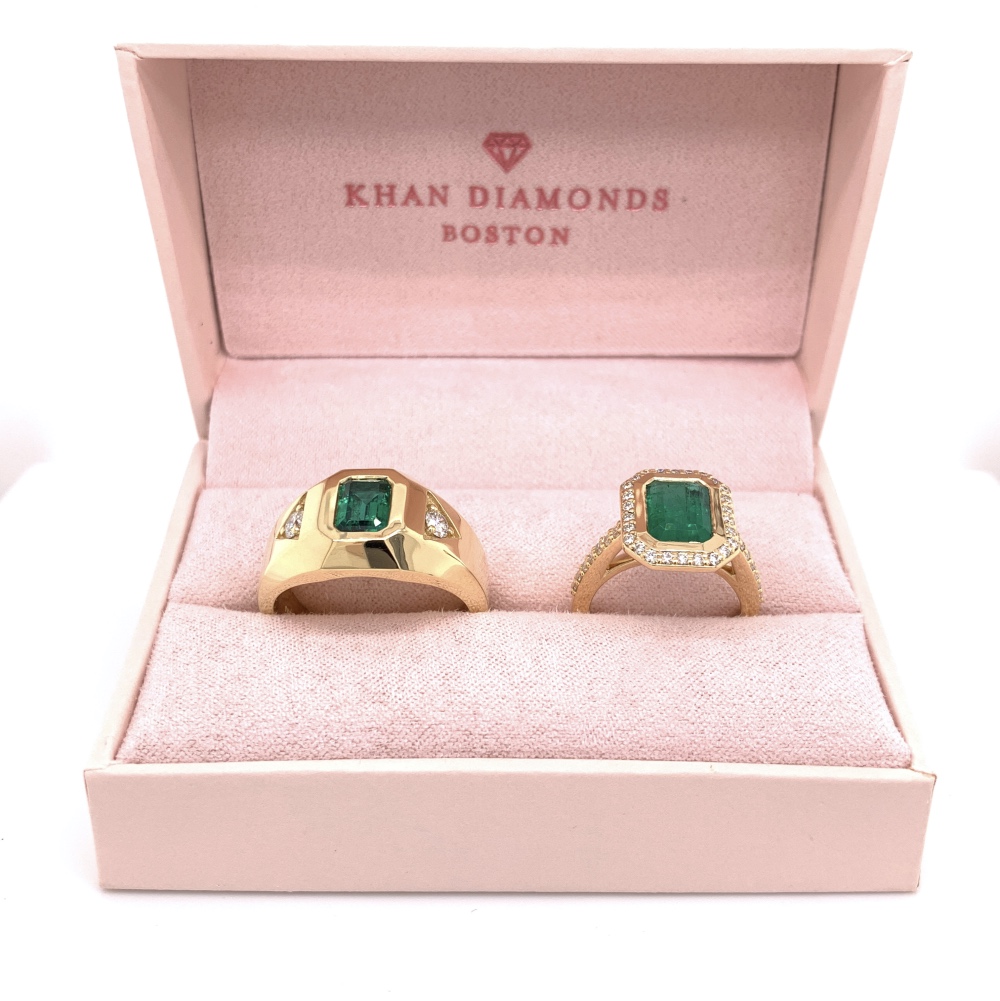 The care Erica put in producing a memorable proposal is amazing. However, what is really "next level" is the engagement rings that she picked.  "I listened to Jordan to understand what he might like in a ring," Swallow says. "He had lamented that only women get shiny rocks, so I took that as a hint that he'd prefer a stone rather than a simple band. I chose an emerald, set between two diamonds, because I felt the emerald was a better representation of our relationship. Emeralds are not only more colorful and vibrant than diamonds, but they are also 20 times more rare than diamonds and come with flaws and inclusions that are seen as not only acceptable, but oftentimes unique and desirable. Unlike diamonds—the hardest material on earth—emeralds demand more care. That, to me, is a realistic expectation for a relationship. But when the times get tough, that's when our friends and family come in—those are the diamonds that surround our emeralds. I designed our rings to complement one another, so we'll always feel connected to each other when we look at them."
The rings were custom-designed and produced locally by Boston jeweler Iqbal Khan, GIA Gemologist and owner of ​Khan Diamonds​.
So, what does Reynolds think of getting the girl ​and ​the proposal? "It's just so Erica to make something so special and make you feel like you're just the most important person," he says. "I love her so much." Then with tears in his eyes, he added, "And I didn't even cry at all, so that was cool. They're going to edit it out."
While it's still uncertain when the pandemic will end, this happy couple has found the silver lining and taken the next step toward forever and always.
Watch the proposal
Browse some pictures
https://www.instagram.com/p/CDGv6ndjTQJ/?utm_source=ig_web_copy_link