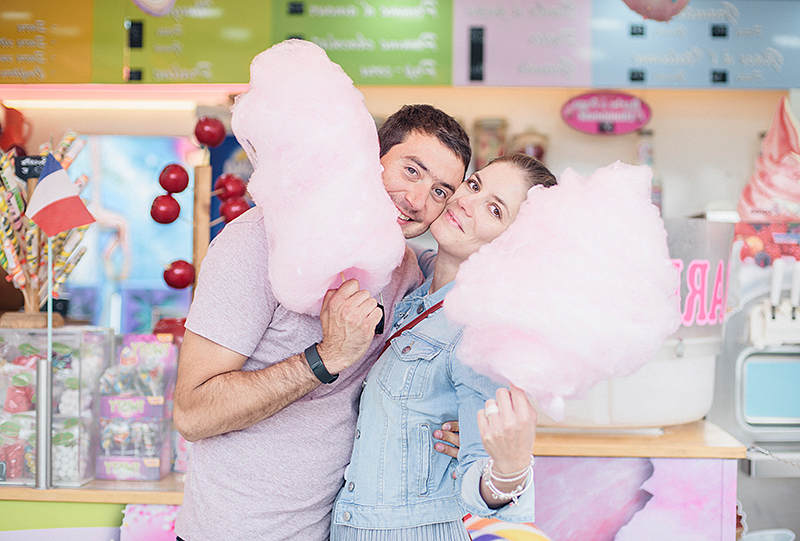 One of our favorite Instagram account is  @theparisphotographer . It features gorgeous and creative photo-sessions of foreigners and sometimes locals in love, with Paris as a back-drop. The man behind the camera  goes by the name of Fran (most of the people call him Fran The Man) and he is the owner of two of the most successful wedding and engagement photography studios in Paris: The Paris Photographer  and Kiss Me In Paris. We had heard through the grapevine that Fran had gotten engaged and was planning his own wedding so… we were really curious about a lot of things!!! Thanks Fran for taking the time to answer our nosy questions.
How did you become a proposal photographer ?
I've probably always been passionate about photography, but only got serious about it when I moved to Paris in 2011. This city is so beautiful and has so many places that you just want to capture, that I had to buy a camera and started learning photography. I was lucky enough to quickly make friends who taught me many of their secrets and I've learned a lot through my own experience, simply by accepting challenges and getting out of my comfort zone. One of the fun things we do with all of our clients is that we encourage them to ask us to take photos that we wouldn't think about.
Strolling around the city, I used to see couples taking photos with a photographer and always wondered how this would feel. So, I've built a website, a Facebook page and started taking photos of friends, until the real clients started to knock on my door. We photograph so many different types of events: from just for fun photo shoots, to engagements, honeymoon and anniversary photo sessions. But what I personally enjoy the most are surprise proposals. That's where we get genuine emotions (usually the lady shares some tears of joy) and the couple is on a high that is truly visible in the photos.
Is there a big difference between French people getting engaged compared to Americans or Japanese people for example ?
YES ! There is a huge difference cultural difference between the different countries. In the US, there is a huge tendency for organizing and coming up with a brilliant proposal and impress the bride to be. In France, although the gentlemen are romantic and flirty by nature, the engagement and even the wedding have less importance than across the ocean. Asian countries have other important traditions, for example most of our Asian clientele flies to Paris for pre-wedding (engagement) photos and it is not uncommon to take an entire day to take pictures, with several attire changes.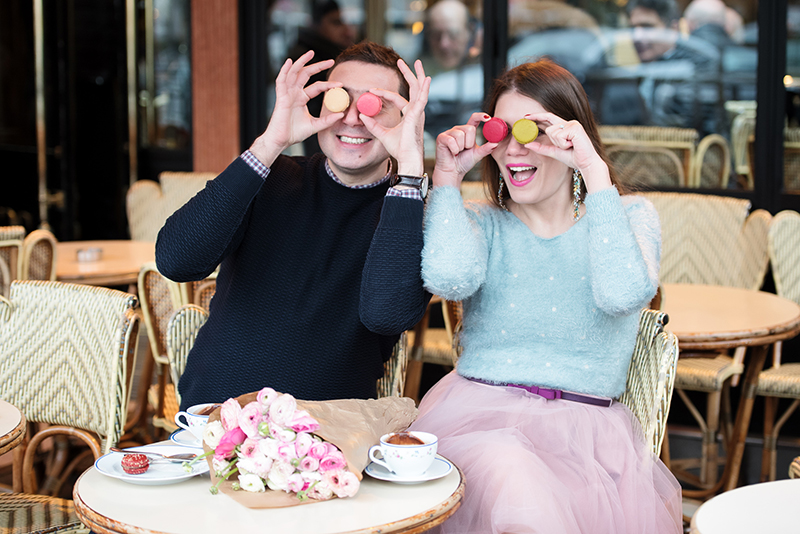 Tell us more about your fiancée and how the two of you met.
My fiancée and I met at a birthday party when we were both exchange students in France. She is beautiful, has a very strong personality and I was instantly attracted to her. It took a while for her to accept to go out with me and I was so nervous. We were supposed to watch a movie and on the road, I missed the right exit and we ended up in Belgium, ha ha !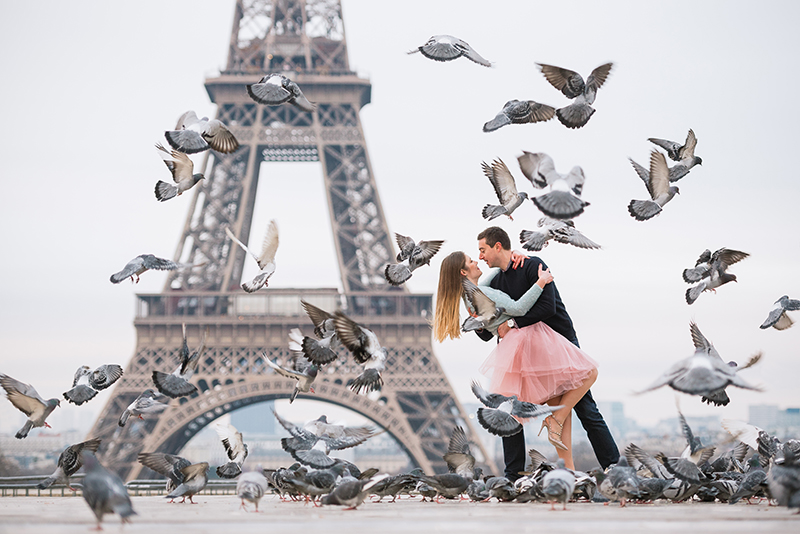 When did you get engaged and how were you influenced by what you do when it came to pop the question ?
We got engaged on January 2nd 2016 on a dreamlike beach in El Nido, Philippines. As you can imagine, the experience of capturing surprise proposals in Paris and guiding gentleman for their big step, helped me a lot. First tip. We, the gentleman, know our fiancées the best, as we spend so much time together. So we know what the ladies like the most and what moves them. This is why it's best to plan for a proposal that MAKES HER HAPPY. I knew that my fiancée liked the beach and the sea, so I've decided to pop the question during our trip to the Philippines. Of course, I waited for 8 years for it, but HEY, you gotta be sure, right ? Kidding !
Tip number two. Think about what you are going to say before the proposal. A very interesting exercise is to go through the following points:
Tell her what you liked the most the first time you have met her.
How did her presence influenced your life in a positive way ?
How do you see the rest of your life together ?
The thing is, despite the experience of surprise proposals, the emotions were so high that I completely forgot to take my sunglasses of

I felt so relieved when she said YES ! All I wanted was to pick her up and hold her tight in my arms.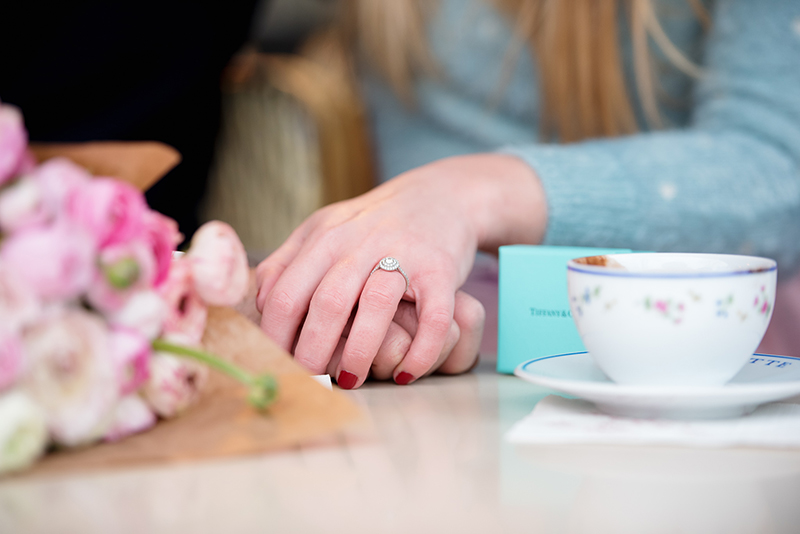 Since then, have you felt even more connected to the people you photograph ?
After I proposed, I just wanted to tell it to everybody ! It was such a great feeling and being engaged is the best time of our life. I can definitely feel the excitement of our clients who are planning to propose in Paris. Then, it's one thing to guide someone without yourself being in that moment and it's a whole different thing to share from your own experience. I mainly got more empathetic to the endeavors of the people we photograph and who are planning sophisticated proposals. They really want to have special souvenirs and those moments to be captured forever.
When is the wedding and what can you share with us of the wedding prep ?
The big day is on August 26th and we are getting married in a gorgeous Chateau near Paris. The venue is private, surrounded by nature and we also have a pool (party time !). We are fortunate to work in the wedding industry so we are spoiled with the quality of the vendors who are going to take part of this special day. The moment I'm the most excited by is to see her in the wedding dress. I'm getting goose-bumps already ! Yay !
Make sure  to check out Fran's sites  The Paris Photographer  and Kiss Me In Paris and most definitely contact him if you are planning a Parisian proposal. He is the Man!