Katie & Jonathan
How They Met
We met sophomore year of high school through Jon's friend; we went to rival schools. Though our relationship didn't blossom until prom season of our senior year of high school, we remained dating all throughout our college career at James Madison University.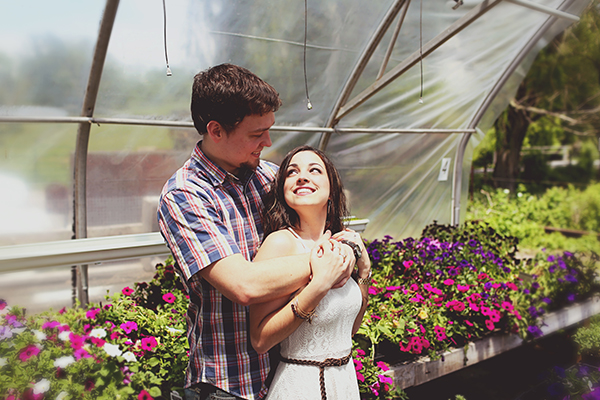 The Proposal
Jon planned the whole trip! He invited two of our friends to come on our snowboarding trip to Whiteface Mountain in Wilmington, New York, January 2015. Jon booked a stay at a wildlife refuge since I love animals so much. At the end of our first day of snowboarding, Jon proposed the idea of riding the gondola to the top of the mountain. We packed up all our equipment and headed toward to scenic ride. Once we had arrived at the top, we walked toward a fence that over looked snow covered mountains and a lake. Jon had asked for a picture together.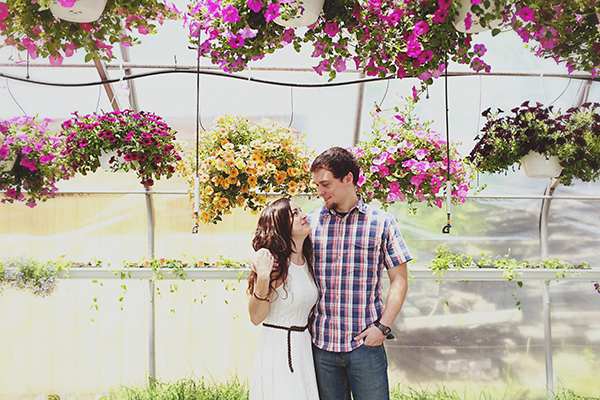 I became immediately suspicious when I noticed our friends were very distant from us. Before I could get the others attention to ruin the perfect and romantic moment, Jon jumped into high gear! He reached in his pocket, got down on one knee, and asked me to marry him. I was in shock and overwhelmed with happiness; that I actually forgot to say "yes"! It wasn't until the gondola ride down that I questioned myself and said, "Did I even say "yes"? Of course, yes!".
The Engagement Session
We wanted to go somewhere we had never been, so we asked Hannah for locations that were local to her. Originally, we wanted our engagement session to be in a field. Hannah suggested spontaneous locations but we couldn't choose just one! For our engagement session we went to a nursery, drive‐in movie theater, a big rock behind an old church, and an ice cream stand.

The Engagement Ring
After a lot of looking around my boss recommended a more localized place, Princess Jewelers in Rockville, Maryland. Since I went without help and solely on what I felt was right it was a bit of a challenge for me. After describing rings Katie had mentioned to me previously in passing the owner was very helpful in not only creating the perfect ring but with an amazing turnaround time. It had only been after seeing a couple examples that we were set on a design.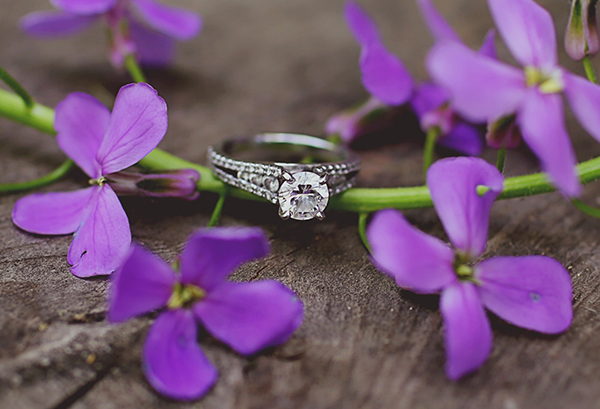 The Photographer
Hannah Lauver from Sparrow and Lace
Instagram @hannahmarea
"The way they looked at each other and encouraged each other throughout the session was so beautiful–you could tell they absolutely adore each other. We had an extremely fun evening exploring new locations and eating melting ice cream cones!"