Sunna & Tim
How They Met
We were introduced through a mutual friend. She was attending the same dental residency as my close college friend at the St Barnabas Hospital in the Bronx.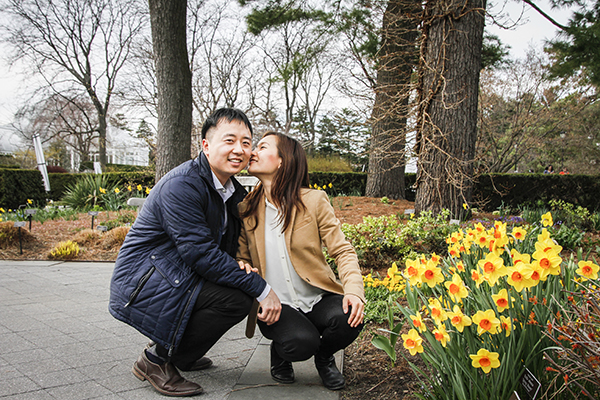 The Proposal
Sunna and I had a trip planned to go visit Korea since her parents live there. I skyped a few times with them already, but I wanted to go and official ask for their permission. I got their approval after many pressing questions that her father had prepared. When first planning the proposal in my mind, I knew I wanted it to get captured professionally.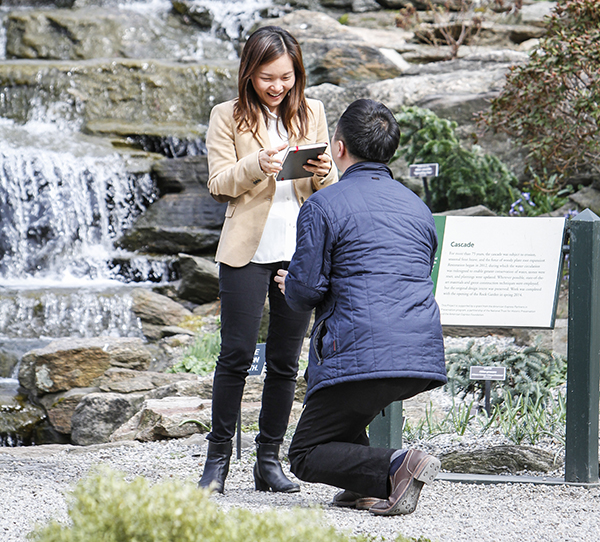 Sunna and I decided that we wanted to start journaling our lives the old fashioned way. We discussed this a few times but never actually acted on it. When I knew it was time to proposed, I thought it would be a great idea to buy her a moleskin and write her first journal entry. The journal entry I wrote was exactly a page long. I talked about how much I appreciated all the time we spent together and how blessed I felt knowing God had a special plan for us. I wrote about how excited I felt knowing that I had such a great teammate by my side. I closed the journal entry telling her to "turn the page". On the next four pages I wrote, "Will You Marry Me?" At that point I was behind her knelt on one knee with the ring in my hands.
The Engagement Session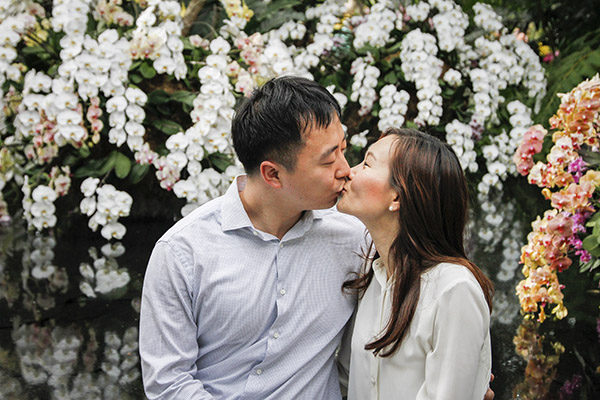 Sunna loves flowers so I thought it was fitting to pick the New York Botanical Garden. The problem that I faced was that the winter was harsh and cold in New York so the cherry blossoms have not bloomed yet. They had an indoor orchid exhibit that was breathtaking but the space was very limited and crowded. I ventured to the quiet rock garden where they had a waterfall feature that was perfect. I took a photo and sent it to my photographer and he came up with a plan so we could capture the moment.
The Engagement Ring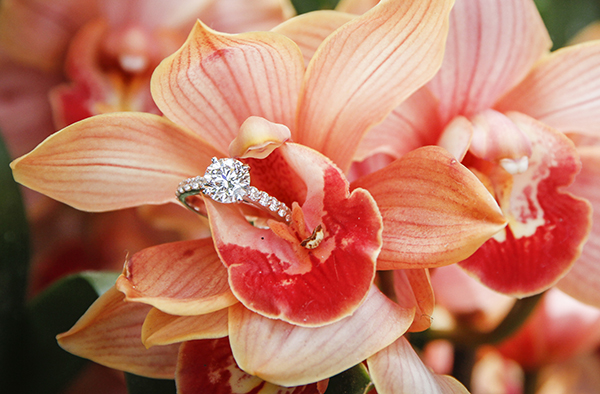 It's a 1.55 carat round cut with a cathedral pave setting. I did a lot of research on the cut, color, and clarity of diamonds on Bluenile.com. They were a great reference to learn everything there is to learn about diamonds.
My close friend has a family jeweler that helped me design the ring and pick the diamond that I wanted. I got a hint of what Sunna wanted when we visited Tiffany's with a few friends during a weekend trip up to Vermont. She commented how she liked the Pave look.
 The Photographer
Paparazzi Proposal
Instagram @paparazziproposals
"What we love doing is shooting the engagement session straight after a proposal. You can't recreate that look of sheer delight when someone who's just gotten engaged a few minutes ago looks down and sees a brand new ring on their finger! "