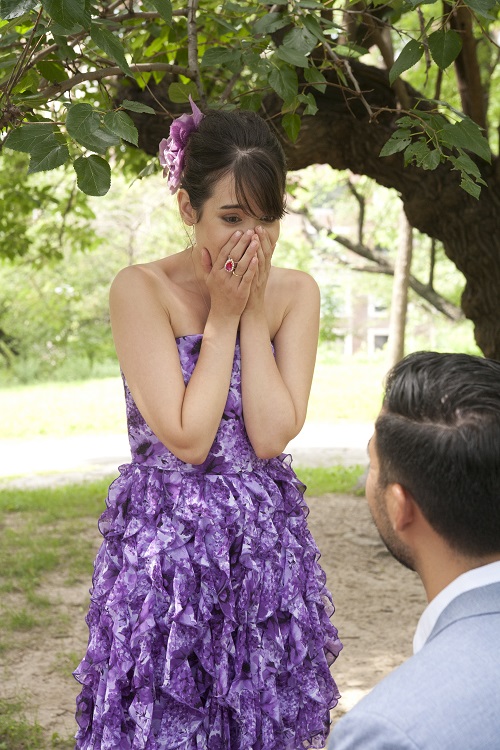 You would think proposing would be easy. What's so hard about getting down on one knee and asking, "Will you marry me?" The problem is that proposing is so simple men can't help but over-think and over-complicate the whole thing until they start doing some very silly things.  If you don't want to be this guy who hid his fiancee's engagement ring in a Wendy's frosty (that she ate), learn from these five mistakes before you pop the question.
How much would you pay for engagement ring insurance? It depends of both its value and where you live. Find out now!

Getting the wrong ring
It's 2018, if your girl hasn't told you exactly which ring she'd like, check out her social media accounts and ask her family and friends. There are so many options available, you can't wing it on your own. Browse rings here.
Proposing on an expected holiday
Don't get us wrong, we love Christmas and Valentine's Day, the 2 most popular days of the year for proposals. However, you can propose any other day of the year and chances are she will be even more surprise and it will make the proposal even more special. Yet, if the holidays are her favorite time of the year, go for it!
Forgetting her family
We know it's a little old fashion, but it's still preferred for men to ask the girlfriend's family for permission before proposing. You don't have to necessarily ask her father, but at least let someone in her immediate family know of your intentions of marriage. Here are some more tips on how to ask the father. Also when it comes to the proposal, your friends and family can be amazing assets to help you pick the ring and plan the perfect proposal.
Hiding the ring in weird places
Don't hide the ring in her food! No, it's not cute. And yes, she will go to the emergency room. In fact, don't attempt to hide the ring anywhere unless it's your pocket. These proposals might seem cute and unique, but they sometimes backfire. An engagement ring is too costly to be tossed carelessly in a glass of wine or baked into a cupcake. Be smart and avoid this mistake.
Telling her you're "settling"
There is nothing romantic about hearing a long, drawn out speech about how "we're not getting any younger, so I found you this ring…" Women want to hear that you want to spend the rest of your life with them, not that you're settling because they twisted your arm about it. If these are your reasons for getting married, maybe you shouldn't.
Thinking about proposing first? Check out our Propose Too Blog.