If you are the crafty type, your proposal can become an artistic and meaningful project. Don't worry if you don't have this talent, proposal stylists/planners are here to help you and  it is worth the investment. Here are 4 tips from Heather and beautiful pictures from Chard Studios to re-enact this story designed by The Yes Girls.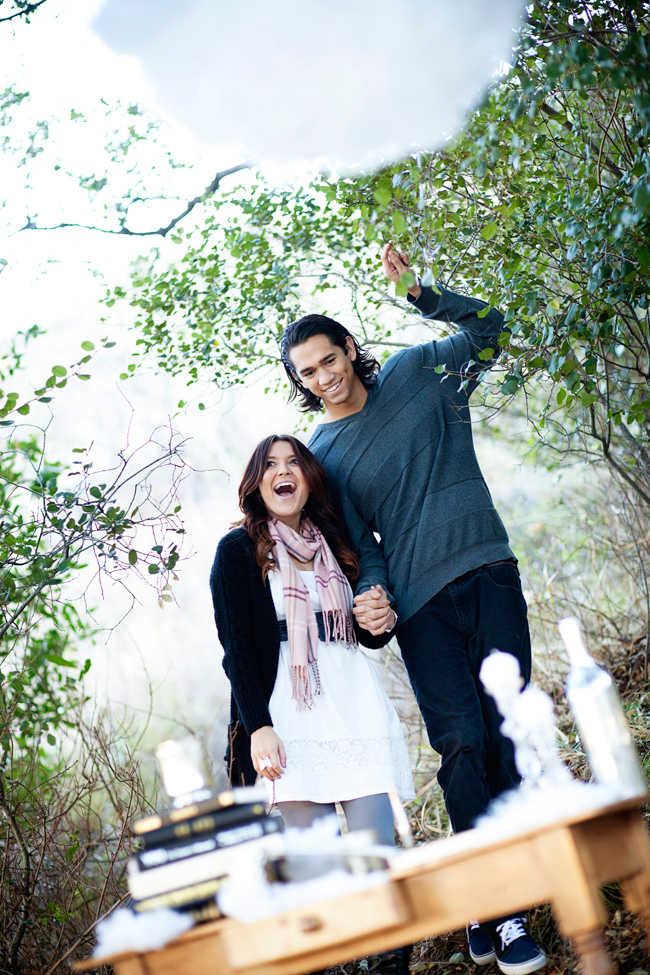 1. Find Your Inspiration. This  shoot was inspired by one of the personalized proposal options created for a prior couple of The Yes Girls. Audrey loves to daydream about her future; she dreams of publishing a book, building an orphanage, and one day having a family of her own. With that in mind,we designed a proposal inspired by real dreams.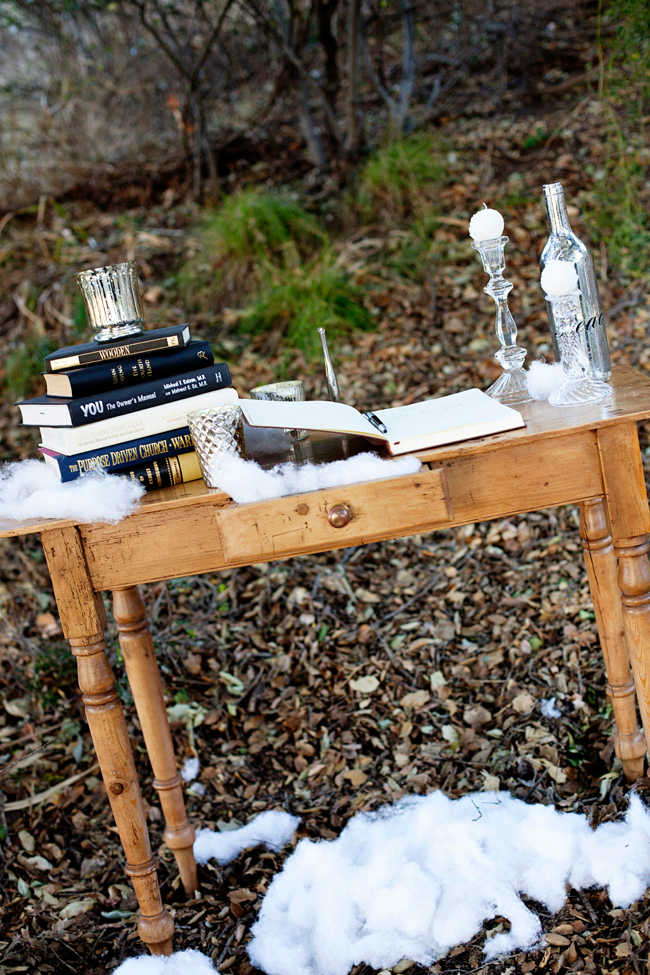 2. Design your proposal set around your theme. The whimsical hammock, a twist on the "daydream bubble", stacked novels and a blank journal were picked to encourage her future. Book, buckets overflowing with clouds, and a family tree made for a magical sight. The objective was to elicit a soft and whimsical scene. The white, ivory, gray and metallic popped against the dark wood of the forest. Metallic spray paint does wonders. We used this for the "DREAM" block letters and branches embellishing them with additional silver glitter, of course. This is just a small taste of what nature looks like when females get involved!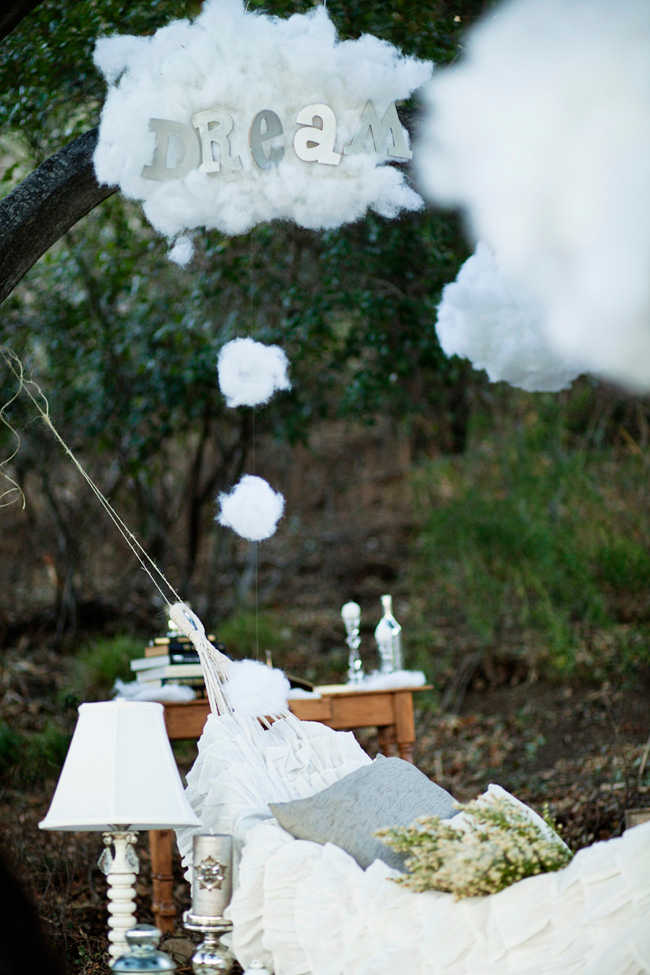 3-Add lots of unique details. The clouds were made with white Japanese lanterns and pillow stuffing to add large, staple pieces to the scene. Rather than just displaying a few handyman tools, we used the stunning vintage door and window to represent pieces she could use for building the orphanage.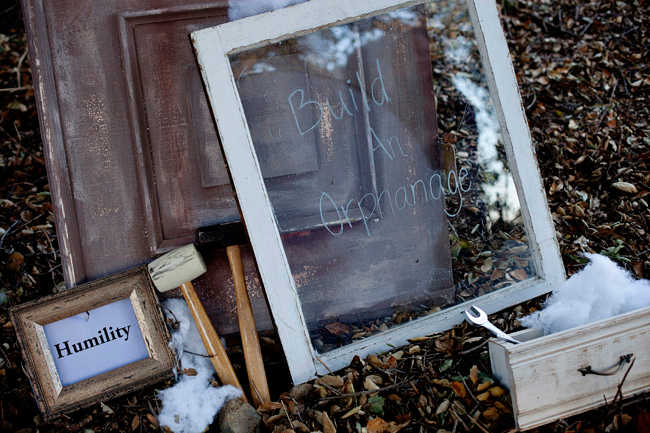 The hammock was adorned with wildflowers from the hills (no charge) and an ivory ruffled curtain! The "I'll daydream with you forever" sign was created from a piece of fallen bark. It's eye-catching and budget-friendly when you think outside the box when designing a special event.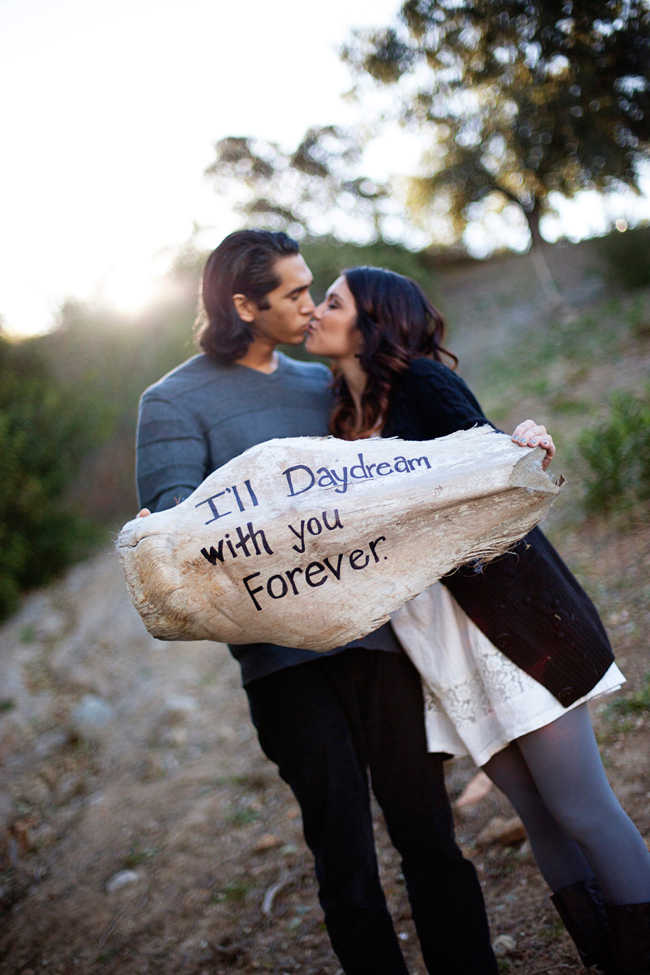 4-Personalize with elements of your couple's story: One of our favorite elements was the tree trunk of photos creating the couple's family tree and place for their future children. Other details we swooned over- the pearl dandelion for her to "make a wish" since it was her daydream after all and the ascending silver tray presenting the engagement ring (illustrating this was in fact, no longer just a dream).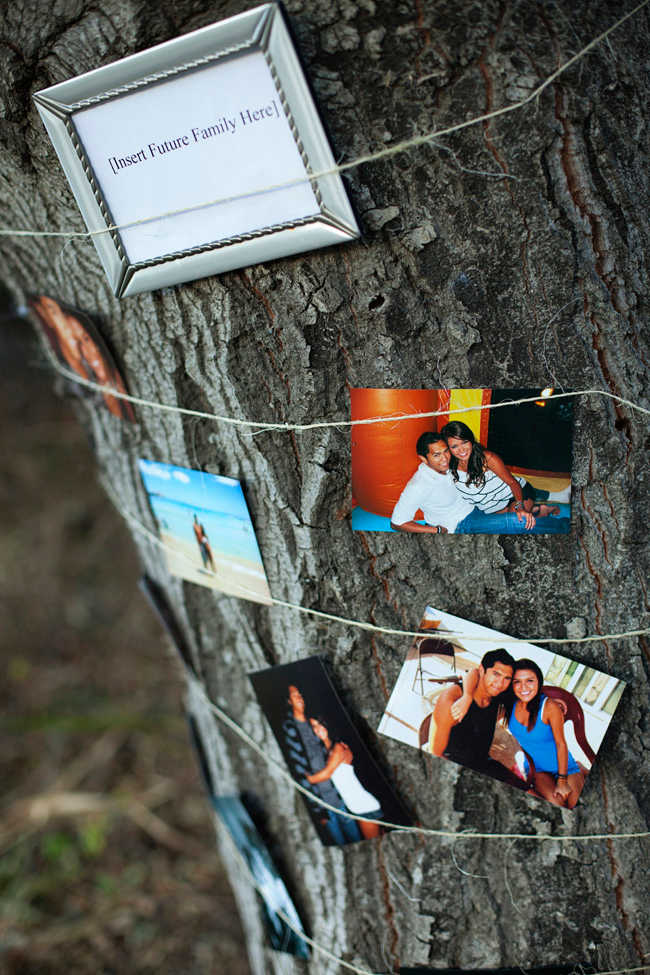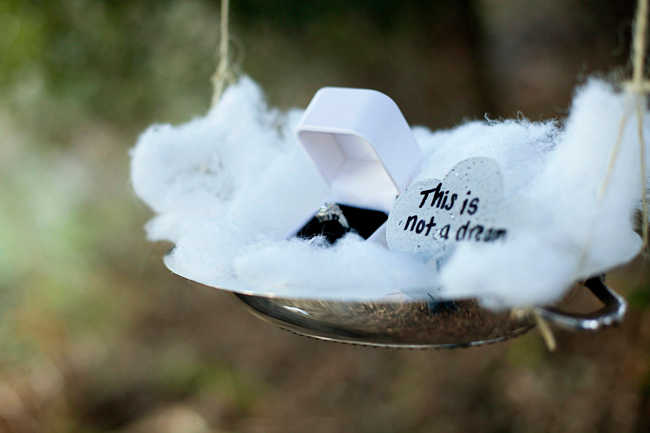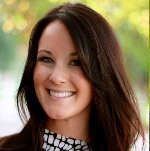 Heather Vaughn
About Heather:
Heather Vaughn is the Creator and President of  The Yes Girls Events andLove, The Yes Girls.
Credits: Photography by Chard Photo, Design and Planning by The Yes Girls, Models: Jaya Loo and Garret Rodriguez.