Think women proposing is an entirely new phenomenon? Think again! The tradition of women proposing on Leap Year dates all the way back to the 5th century Ireland. According to the legend, an Irish nun asked St Patrick to allow women to propose on Leap Year, since some of their suitors were to shy to pop the question. He then allowed women to propose on Leap Year only.
Nowadays, no need to wait for Leap Year ladies. We see more and more women proposing, and men even started wearing their own engagement rings. But if you're already planning on proposing, why not do so on February 29th?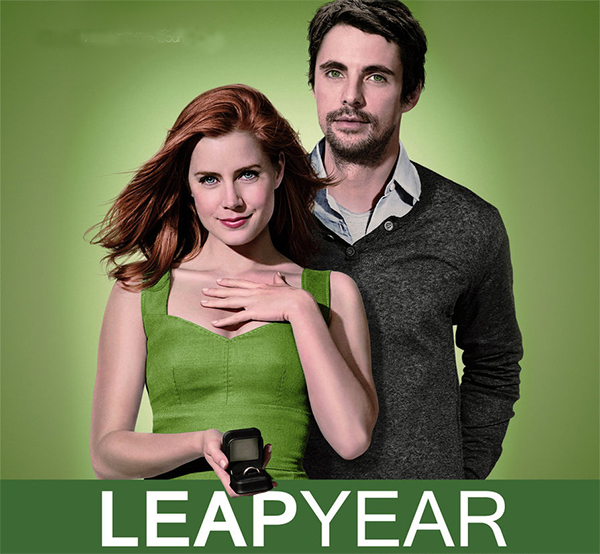 Here are 5 awesome ways to propose to your Boyfriend on Feb. 29
Honor your ancestry
If you or your boyfriend are from Irish or Scottish ancestry, your proposal should include an homage to this heritage. You could create a cocktail with Guinness or Whisky, add some thistles or clovers to the room and rehearse an Irish step dance.
Celebrate his geekiness
Find a way to propose that includes his favorite game or tech. CosPlay is also a great way to bring some fantasy to your proposal.
Cook his favorite food
Sounds cliché but food has been connecting hearts and minds for centuries. Rumor is that among her many talents, Meghan Markle cooks the most delicious roasted chicken. If your man is a foodie, prepare his favorite meal and propose during an intimate dinner.
Go on an adventure with him
February 29 falls on a Saturday. Reserve a surprise getaway week-end and propose to him on a hike in front of a picturesque view or on a beach.
Jumbotron
Take him to a game, put your big women's pants on 😉 and propose to him in front of the world!
However you decide to propose, make sure the proposal is meaningful to him and your relationship. Include some of his favorite things to do, references to high notes in your relationship so far and plans you have for a future with him. AND! Don't forget to buy a mangagement ring.
Photo credit: Leap Year the Movie