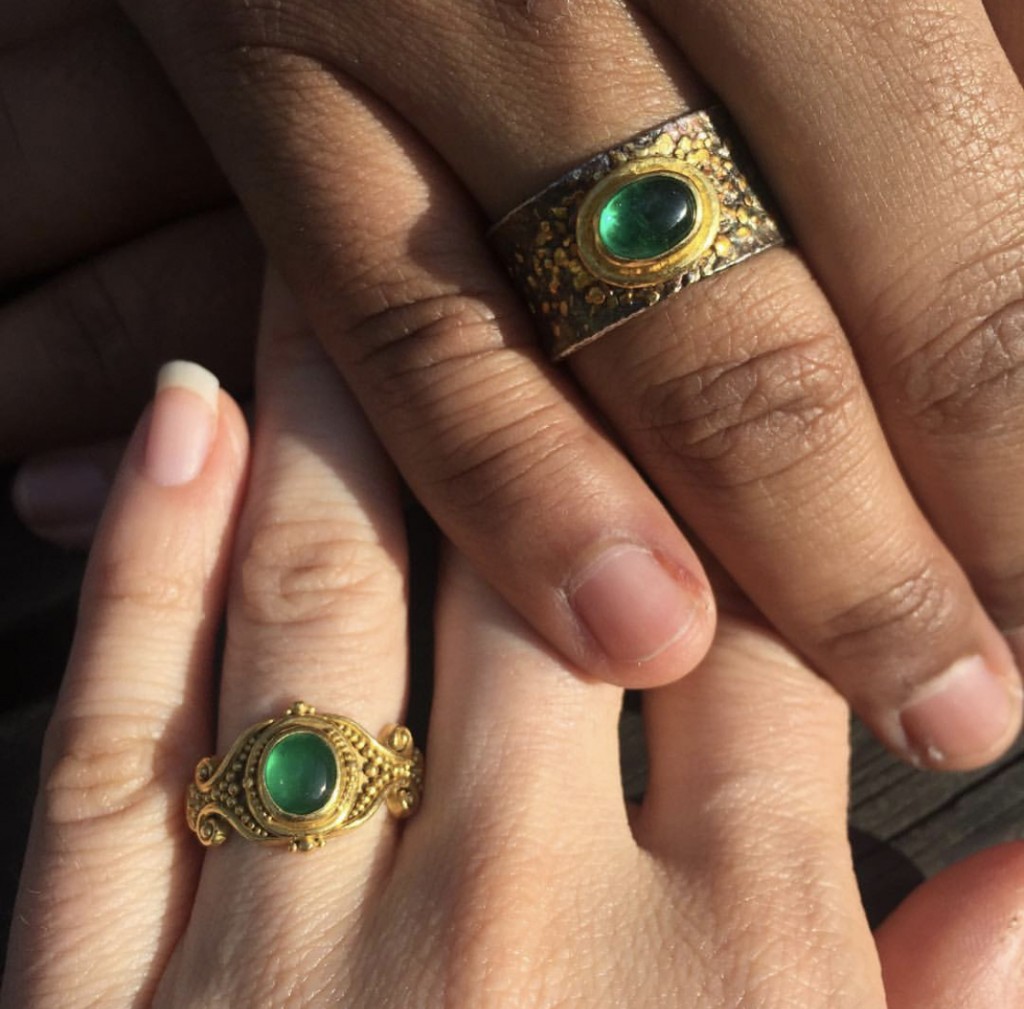 We are in awe of how creative women get when proposing to their boyfriend. Follow the Propose Too Instagram page if you don't believe us!
When it comes to picking the engagement token for him to wear, women are also thinking outside of the box. Our favorite trend is when engagement ring and mangagement ring follow a similar design theme, almost matching but not quite.
Here are 6 couples with matching engagement rings which should give you some great inspo for when your time comes.
How about matching gemstones?
100% Matchy Matchy
Color coordinated & Eco-Conscious
Just a slight design difference (read the caption)
Matching Geeky Rings
Christopher Designs is the official 2019 sponsor of the Propose Too Initiative