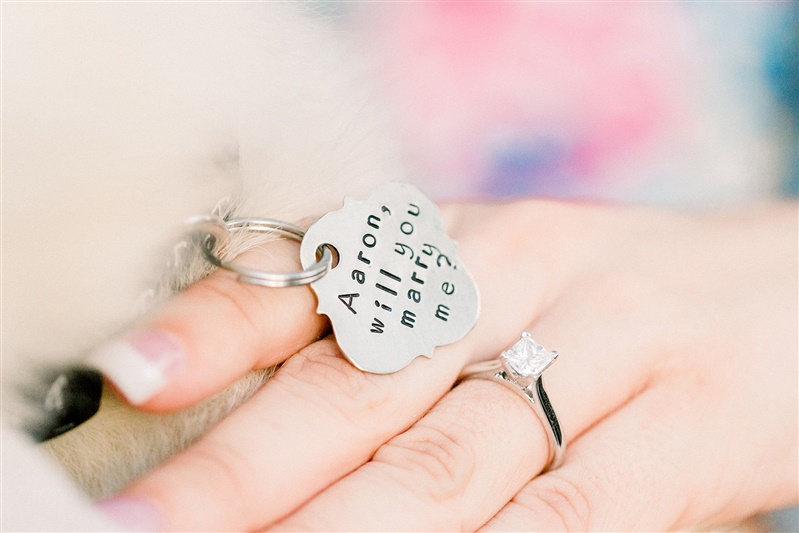 Ashley called and told me she had a friend that wanted to take pictures of a couple for their photography business. I thought, this is perfect! I planned on hiring a photographer in order to capture her expression when I proposed. As a fairly traditional guy I called her dad asking for his blessing. The next call I made was to the photographer, I had to go through a friend of Ashley's on Facebook to get in touch with them. I told them what I had planned and they agreed to help me make it memorable for us both.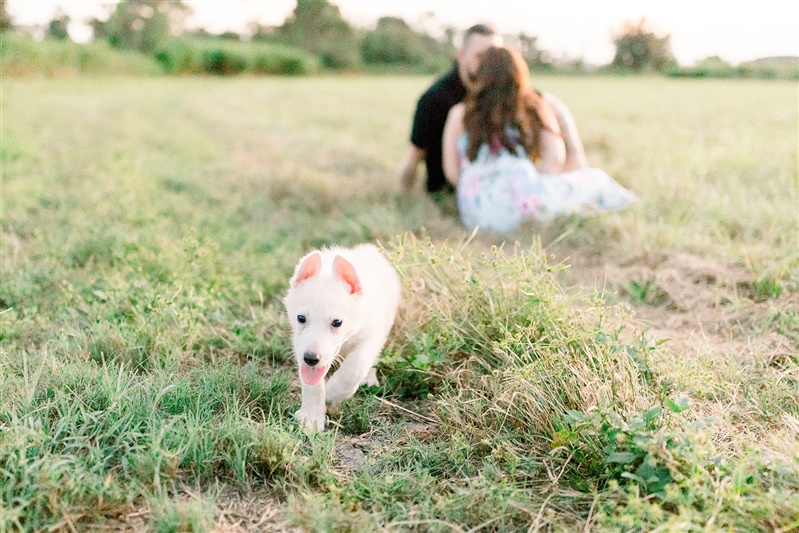 Little did Ashley and I know how memorable it would actually be. We had driven separately on the day of the proposal and met a location the photographers had used before and said was great for sunset pictures. My signal, predetermined by the photographer, to propose was "Do you have any more request?", they would be ready to take pictures. A little before sunset we were taking the final pictures when they said "Do you have anymore request?" As I began to kneel down I reached in my sock to for the ring box. It was in my sock because I made the box and it was too bulky to keep in my pocket. She just stood there in shock after I asked her to marry me…it seemed like an eternity! A few seconds later, once she realized what was happening, she said "that's what I was going to do!" I asked, "so does that mean it's a yes?!" She said "yes!" Her parents then came up, from behind me, with white German Shepherd puppy wearing a tag on its collar asking "Aaron, will you marry me?" Ashley figures I couldn't say no to a German Shepherd, she was right.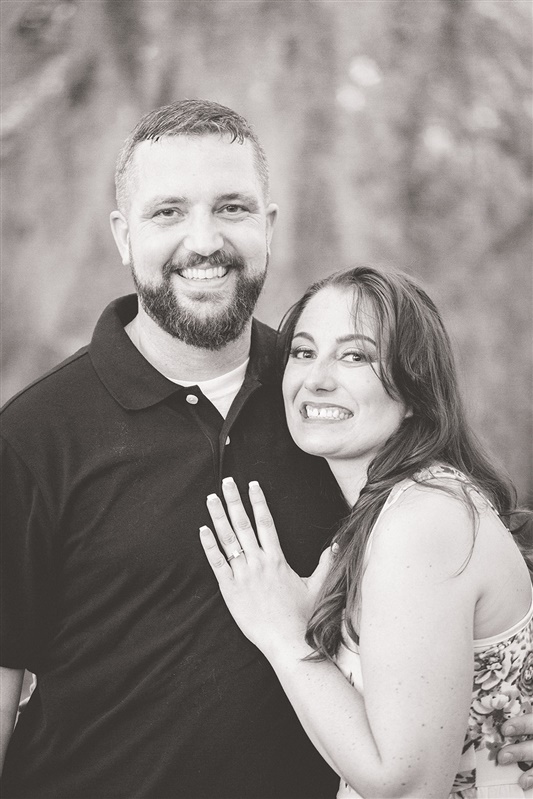 Ashley had planned the whole photo session to propose to me. Her parents knew her plans, then I called her dad the very next day and told them my plans. The photographers knew the whole time as well. They had given us both the same signal to propose. Of course I thanked them for setting it up so I could propose first. They did an amazing job capturing the evening and the proposal.
Photos by Kristina Brendel Photography
Other Reverse Proposal Stories