Why is the woman the only one expected to show the world that she is taken with a ring in the months leading to the wedding ? It's tradition, yet  as our reader surveys show, many straight guys are open to wearing engagement jewelry too.  Since gay weddings have become legal, gay couples are leading the way to the idea of two partners wearing an engagement ring or band.
Last year, an awesome double proposal happened when girlfriends Tori Monaco and Berkley Cade took part in a game night with their families. The two women met online and had only been together a year before they knew they wanted to propose to each other. The kicker? Both Monaco and Cade had planned on proposing the exact same way and on the same exact night. As Cade began to play Pictionary, she drew out the proposal and to her surprise Monaco pulled out her ring in response. The two are now happily engaged, both wearing an engagement ring and most likely still in shock that one game of Pictionary completely changed their lives.

Some gay couples stick to a single proposal but when it comes to the bling… Christopher organized a trip to Portland with his upcoming birthday celebration as a reason for the trip. He proposed to Sebouh on the beach.  When it came to the engagement band, Christopher knew that he would want to pick out his own ring. So he got a "staging ring" in stainless steel. They shared that "staging ring" for about 7 months – more out of convenience. Depending on the event or the day, they would each take turns wearing the ring. It was very light-hearted and sweet. They shopped for engagement bands together and are wearing the same design.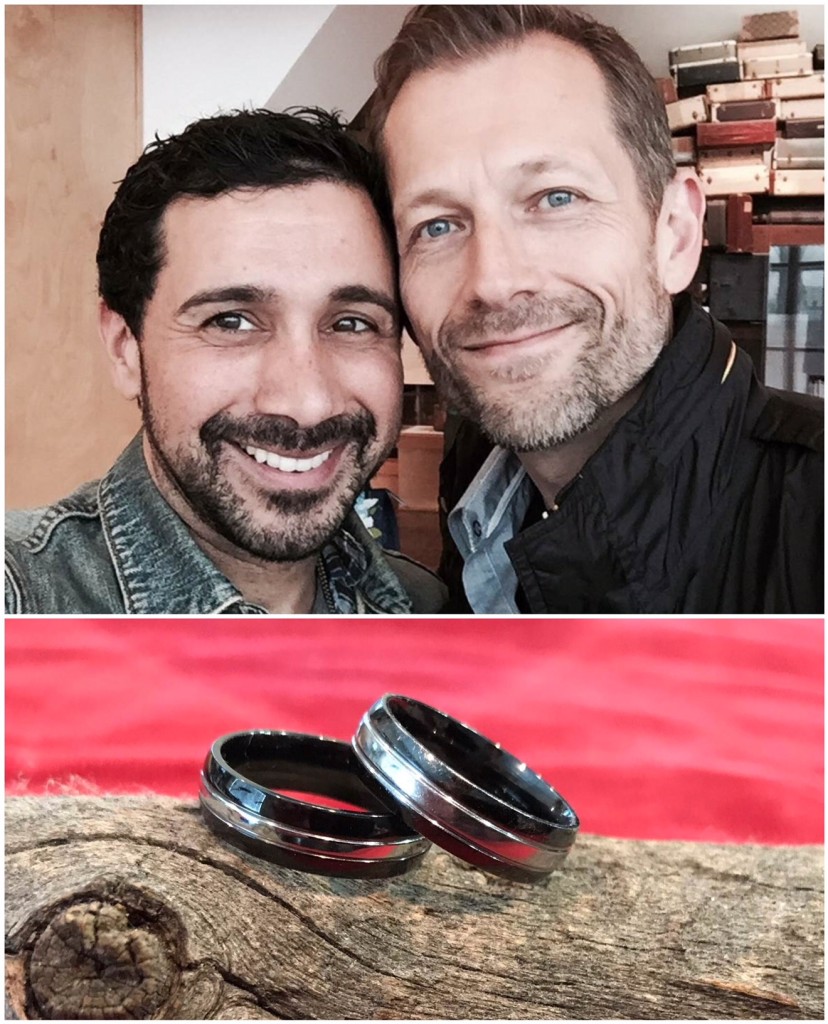 When Queer Eye's own Karamo Brown proposed to his partner of 8 years, Ian Jordan, he proposed with 2 rings. The culture expert surprised his director boyfriend with matching David Yurman engagement bands that were both engraved. And, yes, all of the Fab Five were in attendance to witness this emotional event in Los Angeles. Yas, Queen!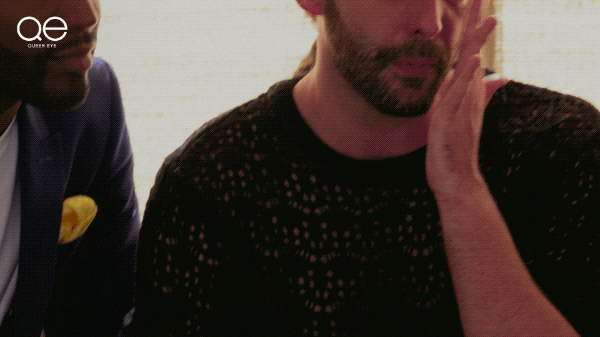 At Engagement 101, we have decided to advocate for double proposals or 2 pieces of engagement jewelry for all couples. Stay tuned for lots of tips and ideas coming your way!
Sev