Congratulations on your engagement! We are not a wedding planning website however we still want to give you a few engagement ring tips. You are officially the owner of  a new family heirloom (a family of your own, how exciting!)  and  need to take good care of it for yourself and generations to come.

You probably have a home insurance that covers you against theft but there are many other ways your engagement ring could get stolen, lost or heavily damaged. Your home coverage will not help you in most of these instances. The best engagement ring insurances in the market are provided by BriteCo and  Jewelers Mutual. They have the most extensive coverage which includes worldwide incidents which is a relief when you travel outside of the US. It costs about $200 a year without deductible to cover a $10,000 ring. You need to budget it but it is worth your peace of mind.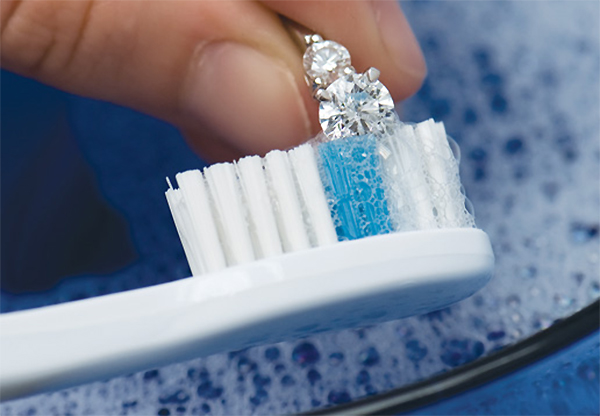 Most diamond engagement rings can be cleaned with a toothbrush and soapy water. If your engagement ring features gemstones, make sure to ask your jeweler for specific cleaning recommendations. When purchasing your engagement ring, ask your jeweler if a year-in check-up, cleaning and polishing is included in the purchase price. It's recommended to bring your ring in every year for maintenance. Prongs or pavé diamonds can get lose and the metal will get scratched over time. For the best service possible, it is always better to go back to the same jeweler who made or sold you the ring. You already have a trusted relationship with them and they know all your ring's nooks and crannies.

Not all engagement ring settings  are created equal. Low set minimalist designs such as platinum bezels can handle a daily wear and tear even when you are athletic and go to the beach often. You have to be more careful with antiques, high-set solitaires and more elaborate styles. Gold rings, diamond pavé and designs featuring soft and porous gemstones are more fragile. Do not wear such engagement rings when cleaning your house and gardening, at the gym, beach or spa and if your job requires the use of your hands actively.

Where should you put your engagement ring when taking it off? Here are some cool, pretty and stylish ideas I would recommend to keep it on you or close.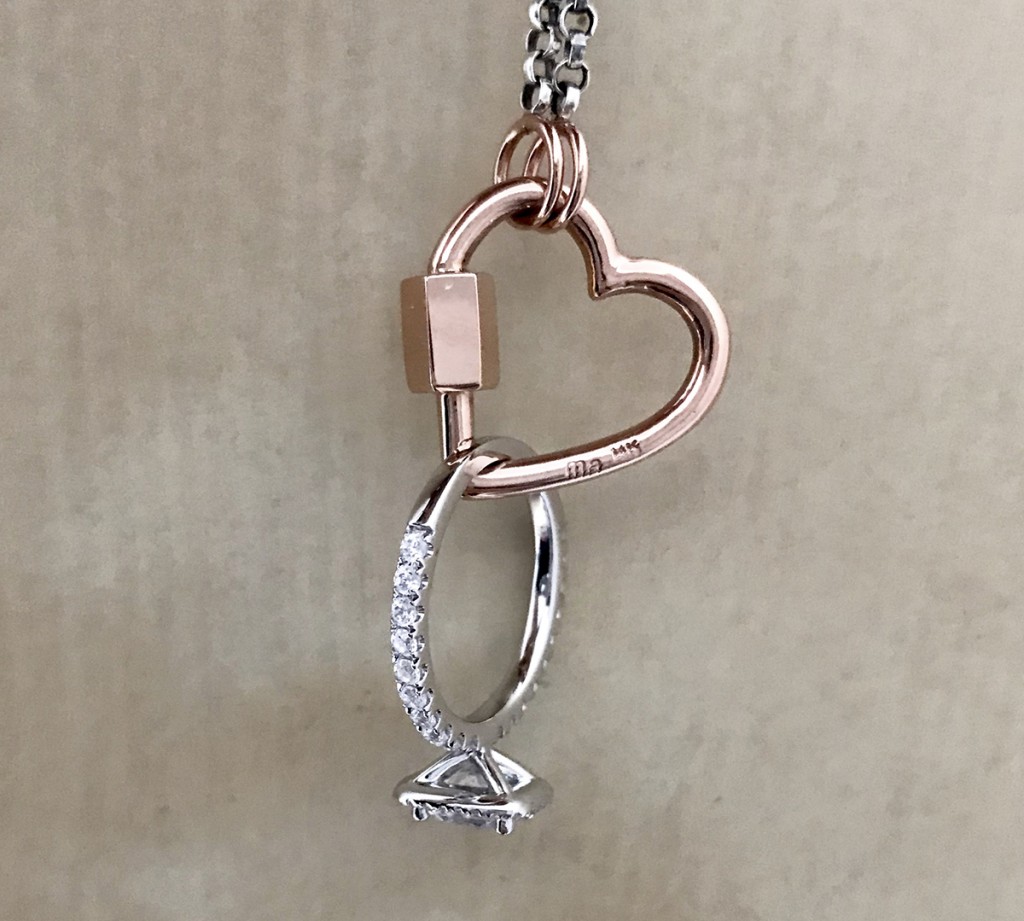 I own this rose gold heart lock pendant by Marla Aaron and it can hold an engagement ring perfectly.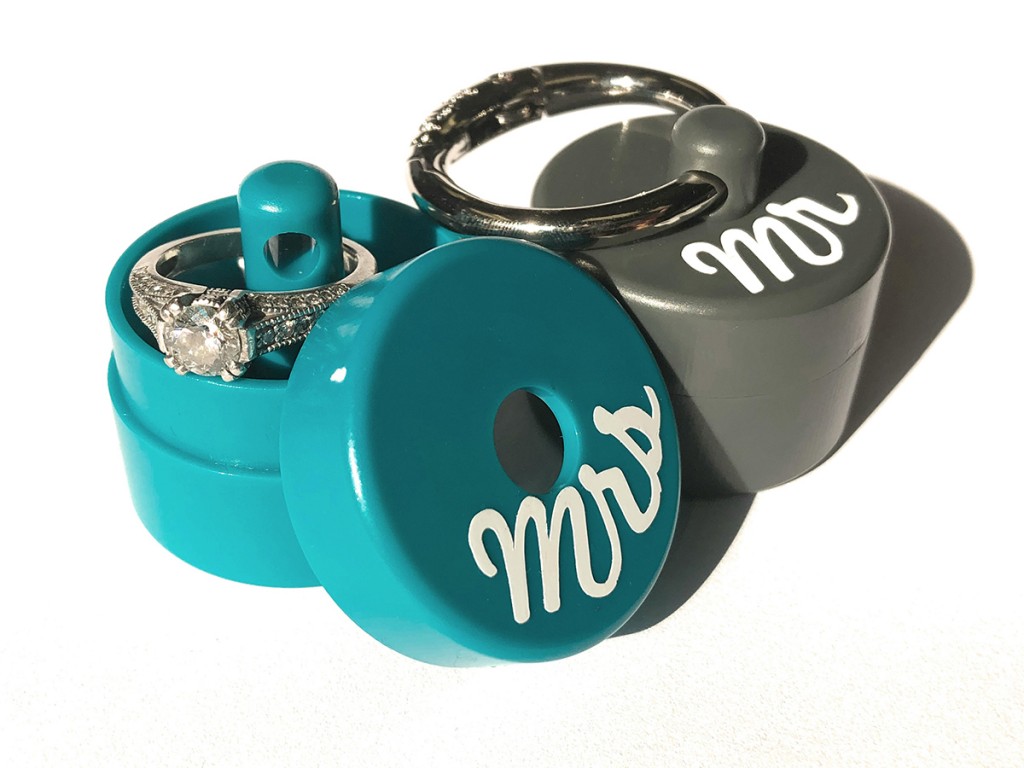 These jewelry totes by Lion Latch are available in different colors and special editions and can be carried on a key-chain. They feature a patented system that will keep them closed tight.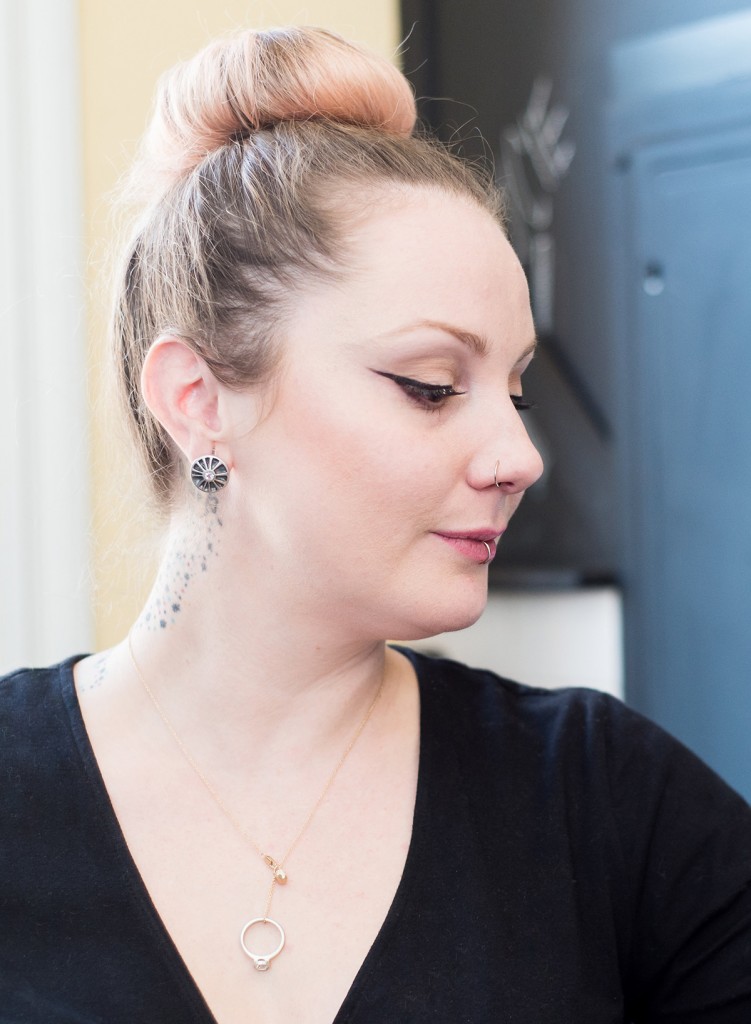 E. Scott Originals  offers super cute Ring Keeper necklaces with different 
charms.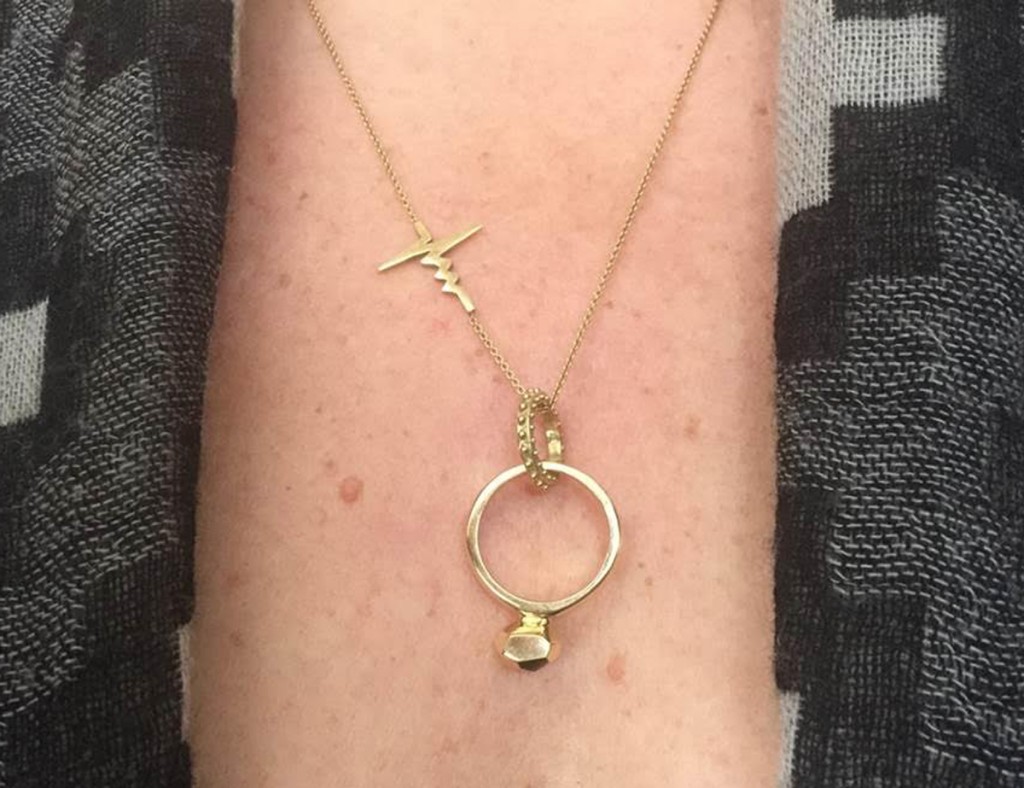 Delphine Leymarie stylish  clicker pendants  can hold her charms but also an engagement ring.
It's a trend here to stay and a great way to style your engagement ring different ways according to your mood or what you wear. Depending on how far away your wedding is, you don't have to wait for your wedding band. Treat yourself to a cute stackable ring and start collecting. If you are not engaged yet, same advice. It's never too early to start collection jewelry. You can mix and match styles, metals, designers and width. There are no rules, just long lasting fun.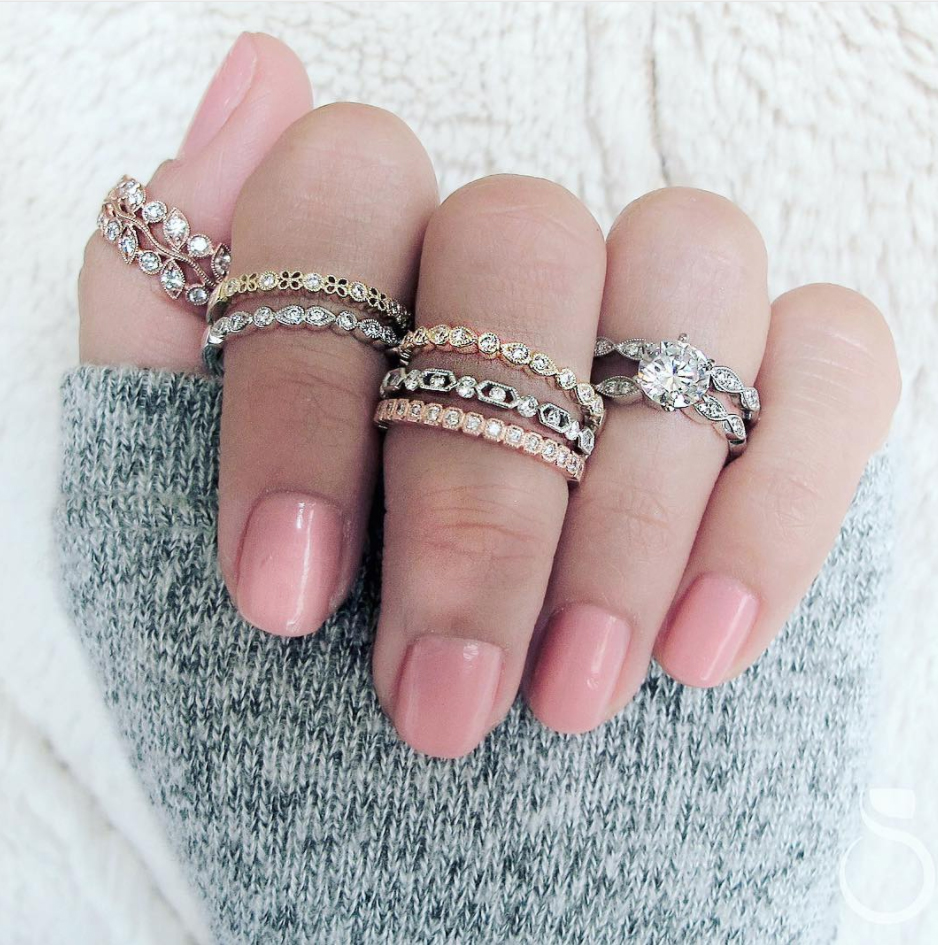 Here is a great example of mixing and matching bands to spice up your wedding set. All rings by Sylvie Collection.
Written by Sev
Severine Ferrari AKA Sev is the editor and writer of this blog and the online magazine Engagement 101. Sev was born and raised in Paris and has lived in New York City for over 20 years. Her blogging style still includes elements of her French writing style and humor. We recommend reading it with a glass of champagne and a French accent.