15 years ago, when I launched Engagement 101, men were in charge of picking and financing the engagement ring. The industry recommendation on budget was for him to spend 2 month's salary and to focus on finding a diamond with the best value possible. It's 2021, and times have changed! I wanted to better understand the current recommendations for financing/budgeting wedding jewelry, so first, I spoke with Craig Rottenberg, President of Long's Jewelers (Burlington, MA). Craig graciously took the time to answer 10 key questions.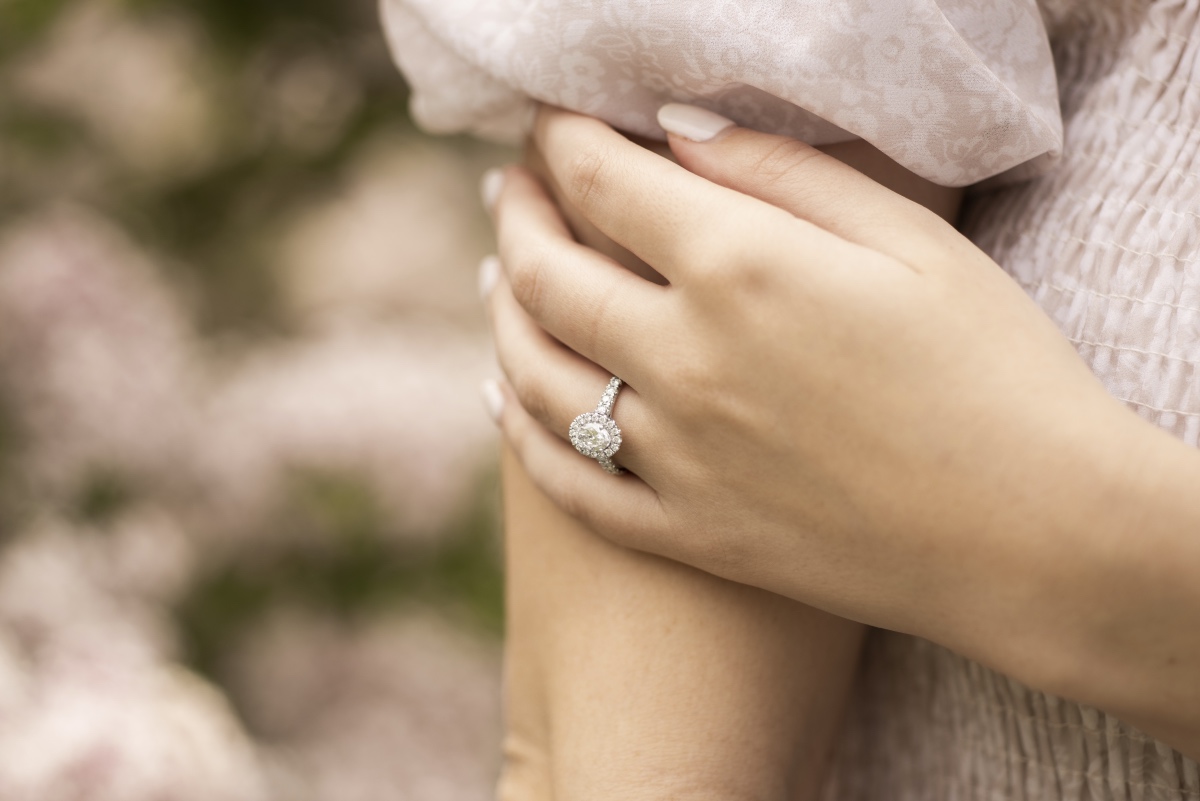 Are there any rules to allocate budget towards the setting and the stone?
When resetting a family stone, how much should you expect to pay for a custom platinum setting?
Should you budget/buy your wedding bands at the same time as the engagement ring? Are there also any rules in how much you should save for them?
Is it a good idea to take advantage of free credit plans?
Do you recommend insurance and what are couples expected to budget for that part? Is it better to add it to one's insurance package or work with a company that specializes in jewelry?
Is it okay for both partners to contribute to the cost of the engagement ring?
Are there any costs to expect down the road to maintain the look of your engagement ring?
Does an engagement ring lose value over time and how much?
Any tips to get a larger looking diamond on a budget?
---
You will find all the answers in my article on the Platinum Jewelry website. There's indeed a lot to consider as the engagement ring financing process has evolved along with today's couples and their relationship roles. Since it's now common for both fiancés to be involved in financing the engagement ring, I chatted with some just-engaged brides-to-be from the Engagement 101 community to get some input from them too. They also gave us some amazing feedback and tips.
Make sure both partners are agree on a budget and are aware of associated costs
"When we discussed getting engaged in depth, I made sure to talk to him about budgets. He is not super familiar with the average costs associated with engagement rings or weddings, so it was important to me that we were on the same page. We are a frugal couple and like to stick to our budgets and financial concerns. The ring we ended up purchasing was at the high end of our original projected budget, and to be honest if we had found something a bit more expensive, I was prepared to add my own money to the pot as well." Hattie
Discuss if and how the cost will be divided between partners
"I had a budget in mind and thankfully he was happy with it, but I also discussed from the beginning that I would pay half of it. I didn't think it was fair that he should have to pay a large expense given it was me that wanted it. I also felt that if I was contributing to paying, I could make more decisions about it." J
Be realistic about your current budget and factor in future career shifts and goals
"I was involved in budgeting. As we wanted to propose to each other, we decided to fix a maximum amount for the price of the ring. He is a freelancer, and I am currently a barista and making a transition into freelancing so we wanted to make sure we didn't spend crazy amounts of money – especially given that we would need to plan a wedding after that. We are both in our mid-twenties so it made sense to be open about the budget and make sure we didn't buy something we could not afford." Melanie
Do what's comfortable for you and your partner- don't get caught up in expectations
"I didn't want my partner getting into debt to buy me a ring because that's what society has decided is an appropriate amount of money to spend on the ring." Abby
It doesn't hurt to start conversations about ring budget early on
"Part of our previous conversations about marriage and what was important to us about it also included talks about finance and the engagement ring budget. We both agreed that the ring should be comfortably affordable and that you shouldn't feel as if you could get robbed at any moment. At the same time, we also agreed that we would both get a lot out of the ring and that we wouldn't want to skimp on it." Vera
Sponsored by Platinum Jewelry