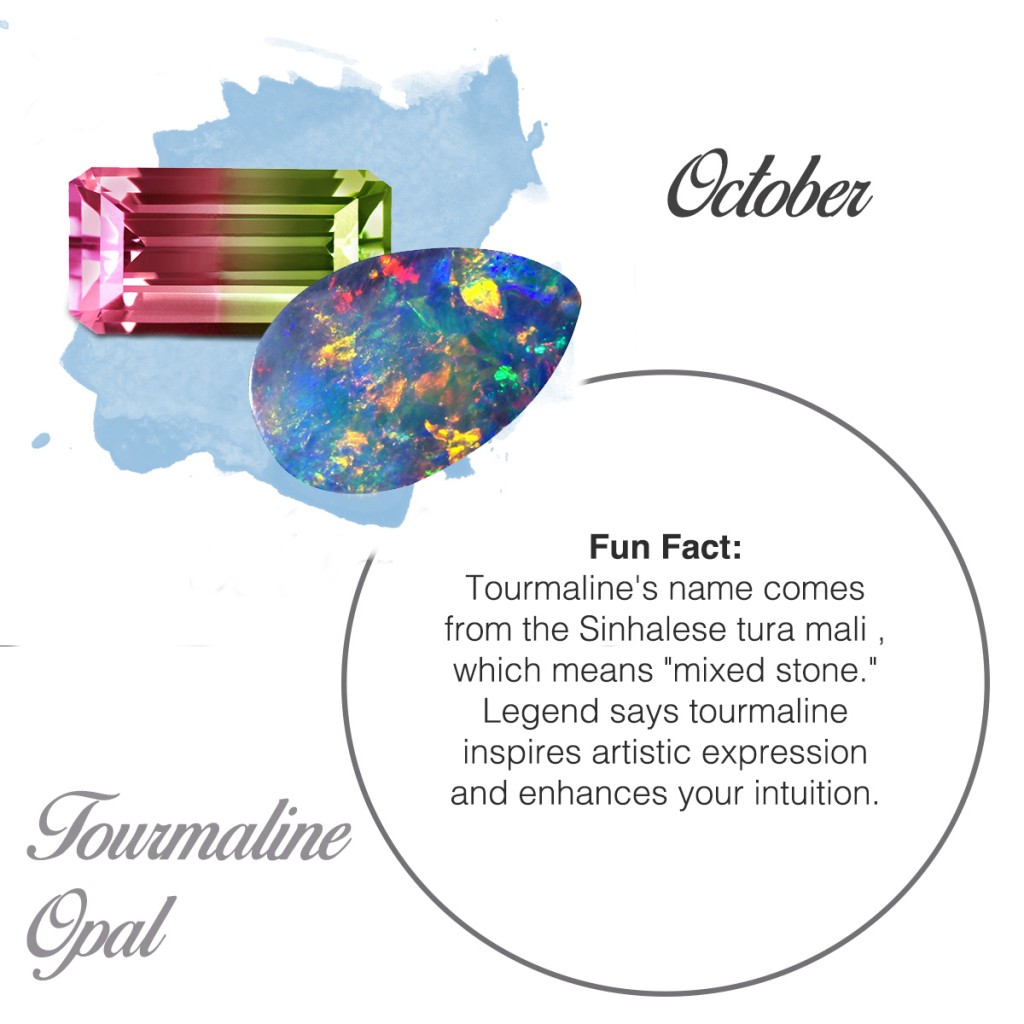 Tourmaline

Tourmaline offers an enticing rainbow of options – red, hot magenta, bubblegum pink, peach and orange, canary yellow, mint, grass and forest green, ocean blue, violet, and even bicolor pink and green stones: tourmaline is all these and more. In crystology, tourmaline is believed to help detoxify the body.
The most valuable colors of tourmaline are the rare electric blues and greens discovered in Paraiba, Brazil in 1989. Blue indicolite, red rubellite, and green chrome tourmaline are also coveted and fine-quality material is hard to find and highly valued.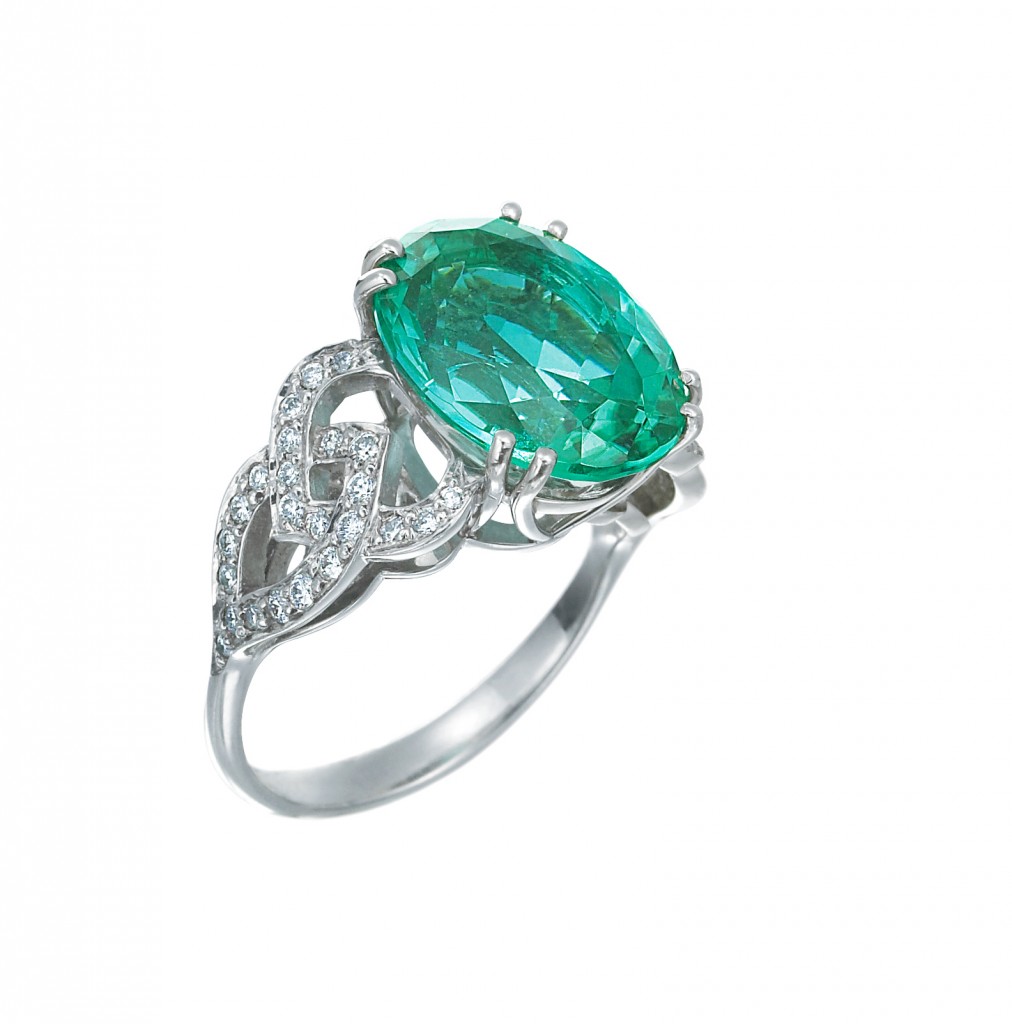 Gumuchian offers this gorgeous platinum and diamond setting with a mint green tourmaline center and a cool Deco vibe. It also comes in other tourmaline shades such as pink and paraiba green.
Opal

A beautiful opal is one of a kind: a natural artwork with a unique pattern of rainbow flashes of color unlike any other. It's as individual as your personality. You may prefer an opal that serenely glows with pinpoint flashes of the blues and greens of the sea and sky. Or you may fall in love with a gem that flashes broad patterns of red and yellow, with all the bright festivity of carnival in Rio. Opals are soft so we don't recommend them for engagement rings.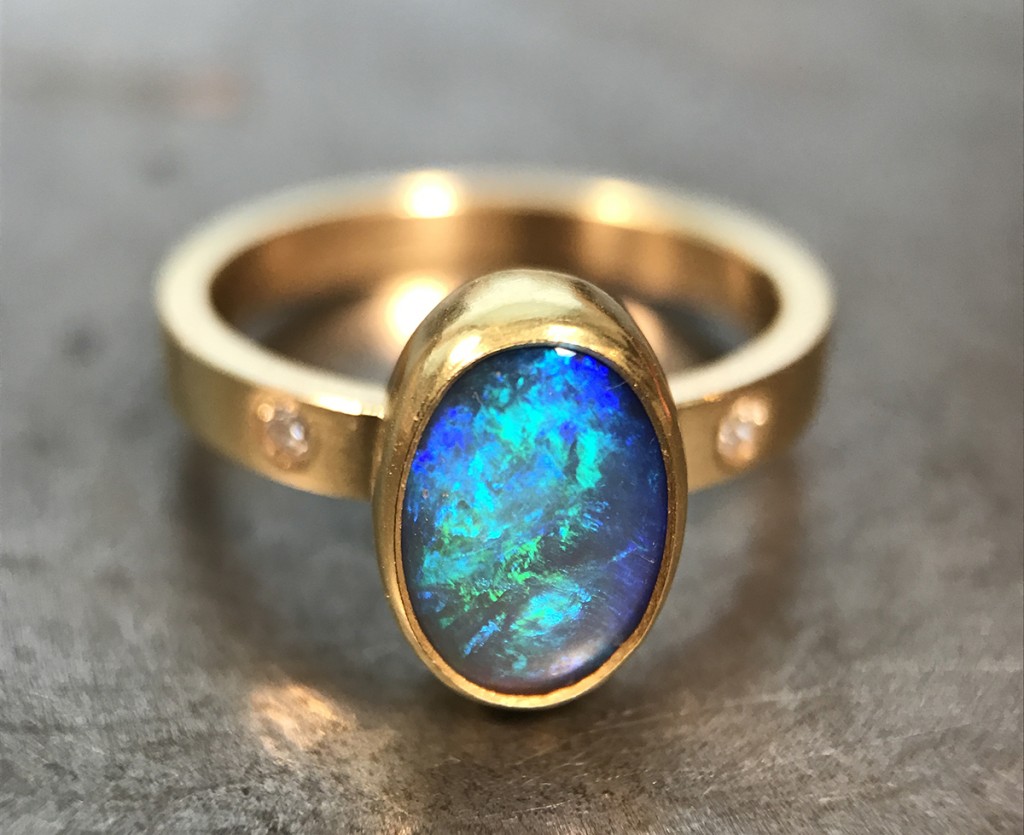 If you really want an opal engagement ring, our top pick is this beauty by Sam Woehrmann. The center stone is gorgeous and a gold bezel surrounds it for extra protection. You need to remove opal rings when exercising, cleaning, showering, working with your hands and on the beach… Which is why they are a better pick as a cocktail ring.
Interested in another gemstone engagement ring? Check out another month.
Sources used:
AddMoreColorToYourLife.com
GIA.edu
@agta_gems
www.agta.org