Fingers come in many shapes. To enhance your ladie's ring finger natural beauty, you need to take into her account her shape when picking the engagement ring. Here are some tips from reknowed bridal jewelry designer and engagement ring expert, Sylvie.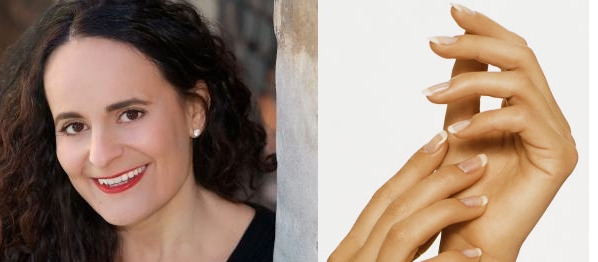 Short Fingers
For petite hands and shorter fingers, I suggest an engagement ring with a vertical setting of oval or rectangular shape diamonds to help elongate their appearance. Delicate settings and pave will also complement small hands.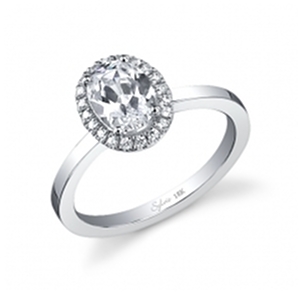 Sylvie Collection
Wide or Large Fingers
Wider bands or shanks are most flattering on wide fingers; a split shank (either double or triple) is a great option for brides who may not prefer a single wide shank. The most flattering styles feature angular shapes and asymmetrical designs as they minimize the width of the fingers. My best advice, if using a fancy shape, is to slim the fingers with an elongated diamond and build the setting to most flatter the center stone. If you choose an engagement ring with a round brilliant center, you can achieve a similar effect by surrounding the stone with a halo.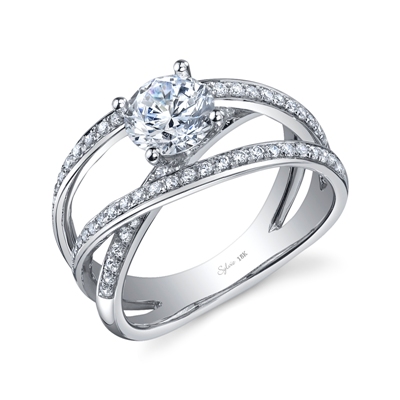 Long Fingers
Long, slender fingers simply can have it all: round, oval, square, marquees, emerald, etc.   In my opinion, they look best when adorned with a cushion or princess cut center stone engagement ring.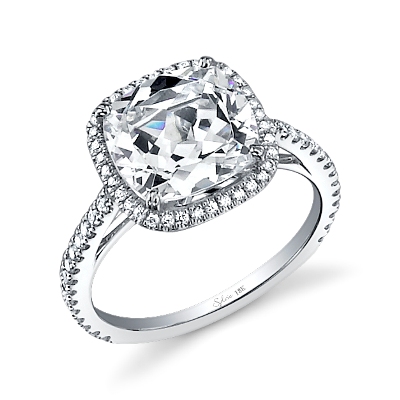 Big Knuckles
The solution for large knuckles is to square the shank in the back, so the engagement ring doesn't slide around the finger. Thicker or heavily adorned bands draw attention to the ring instead of the middle of the finger.