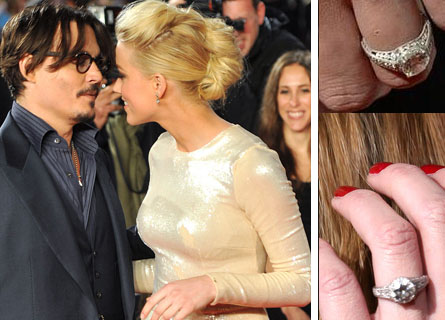 Some like it hot and some like it younger. Some marriages are the first, some marriages are the third. Forty-eight year-old actor Johnny Depp is getting married for the second time to model Amber Heard.
There are rumors that his first wife of many years, French singer Vanessa Paradis might attend the wedding and that his children will be involved in the special day. Though happily ever after might not have happened as Johnny had originally hoped, when children are in the mix, it's important to consider them when you're getting married again. Here are three ideas for your big day if you find yourself in Johnny's shoes.
It's their day too
Sure, it's mostly your day. But, it's also about bringing two families together, even if your new partner doesn't have previous kids. Ask your children what they want to see at the wedding – and apart from cakes shaped like dinosaurs – try to do something that illustrates their importance in your life and marriage.
Don't make them say what they don't want to say
It'll be tough for kids to adjust to a new person, especially a father or mother figure, in their life. If they don't want to call them "mom" or "dad" – don't make them. And if they aren't automatically best friends, don't sweat. Let them come to your new partner in their own time, at their own pace.
Do something to make it official
Maybe take a family portrait or take the kids on a vacation together. Or just cook a really fun BBQ in your backyard. Something that shows how well you all work together and most of all, can have fun together!
Looking for a similar style than Amber Head's engagement ring? Here is a selection you might like. Enjoy!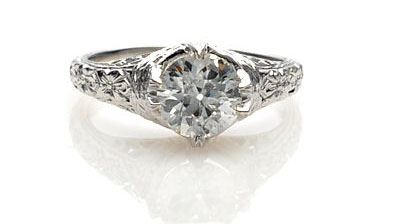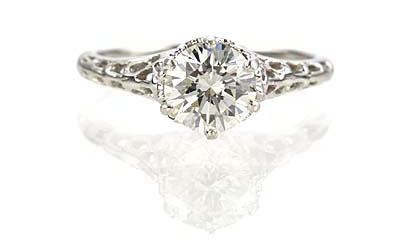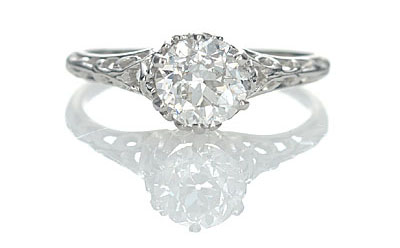 Rings: Leigh Jay Nacht Inc.
Photo Credit: eonline