Home is where your heart is – and where you likely return for the holidays. Even though you love your family (and your guy does, too) – it can be difficult to bite your tongue when you're asked for the 100th time when you're getting married. Or having a baby. They really mean well (we promise!) but here is how to get through the holidays without losing your cool.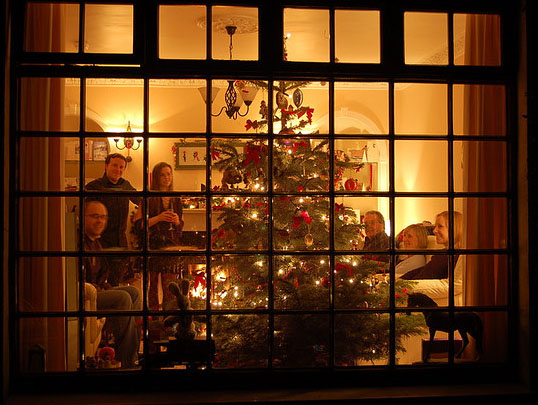 When are you two lovebirds going to get engaged?
If you and your guy have talked about engagement or at least made a verbal commitment that you think you're the ones for one another, the easiest way to answer this question is: "We know we'll share our life together, so we're not in a hurry!" Or if your guy doesn't mind the pressure being put on him, you can say in a joking way, "Whenever he pops the questions, obviously!" The key here is not to make your man feel uncomfortable or let your (or his) family speed your relationship up when you're not ready for that next (very, very big) step.
Aren't you ever going to set a date? We need to get started!
While it's not healthy for your relationship to have a very long engagement, there are also many reasons to wait. Perhaps you're still saving up money or you're waiting to find the perfect venue. You might just be so busy at work or school that you haven't had a moment to think about a wedding since you got engaged. Whatever the case is, ward off the fever with: "We're so excited to be engaged and our wedding will be great. Promise to give you plenty of time to book travel. We want you to share that day with us!"
I just can't wait to be a grandma! (Wink, wink)
You've barely been married a year and your parents and new in-laws are already batting eyelashes at the idea of a grandson or daughter. They're retired, have plenty of time to daydream about snuggles and new toys and clothes. While on the other hand, you can only think of the sleepless nights and the endless mountains of diapers you'd have to change. When you're asked this question, just say, "We can't wait to have a baby, but just not yet. We're traveling this year and saving up for when that day comes. You'll make a great grandmother one day!"
By Aurora Brown