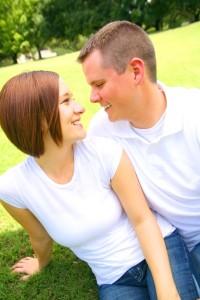 With people becoming more and more conscious of the environment and trying to reduce their eco-footprint, there has been a growing amount of relationships being influenced by the "green" phenomenon.
The New York Times reported on the trend earlier this year. In the article they cite several therapists who say relationships where one person cares about the environment and the other doesn't can create a lot of tension. For example, couples might fight over reusable grocery bags or turning off the lights when they leave a room.
In the article, one particular couple talked about how they butted heads over whether or not to install a water purification system in the house. The husband argued that the system was too costly and would have little impact on the earth. The wife, however, disagreed.
Relationship therapist Linda Buzzell advises couples who are going through similar situations to be gentle to each other, especially when it comes to life-altering changes. Such changes should be implemented carefully.
"It is like exercise," she told The New York Times. "Take it slowly."
But not all "green" relationships trigger negative disputes. Couples who are both on the eco-track are more likely to have a long-lasting and healthy relationship.
According to relationship therapists, couples who agree on the same issues tend to have relationships that are stress-free. After all, if you both agree on taking 3  minute showers then there will be no arguments over "who's taking longer showers."
Has going green affected your relationship?