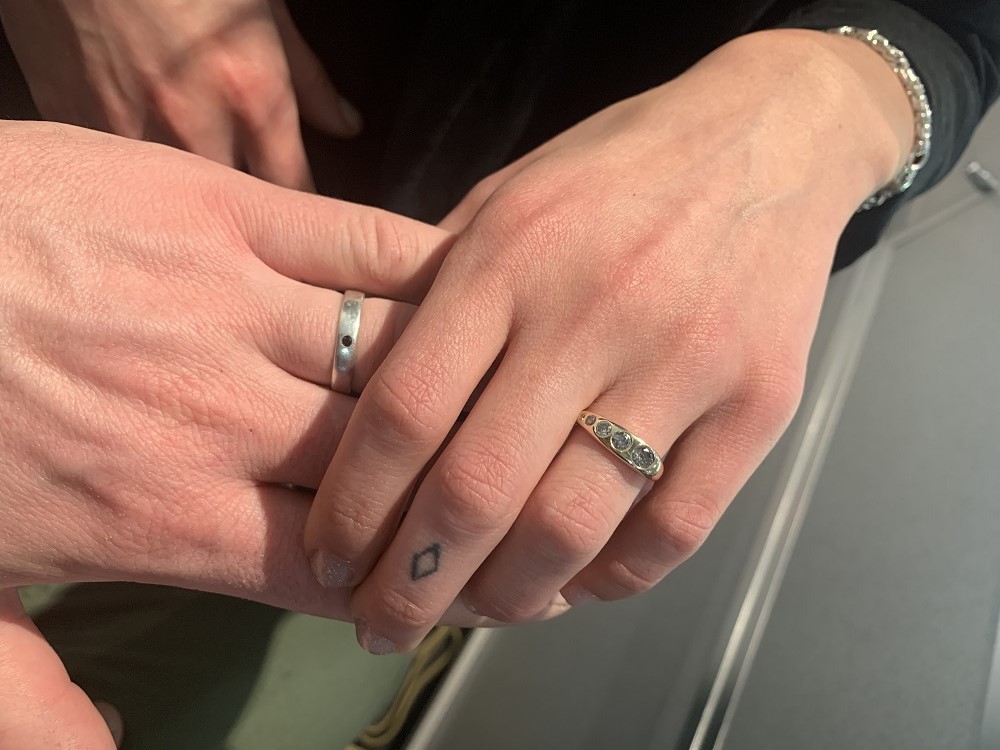 Michelle Hisae Meronek is the owner and designer of M. Hisae, an affordable and ethical jewelry collection inspired by  her Japanese and Eastern European heritages, travels and favorite art movements.
Michelle recently proposed to her boyfriend Gardner. Following the launch of our Propose Too initiative, we were so happy to hear that! He was out with his friends and Michelle realized that she didn't want anyone else to come home to her besides him. In that moment, she knew he was her best friend and wanted to be with him forever. She went to her bench and made a ring on the spot, knowing it would be a temporary ring – it is sterling silver with a black diamonds. He came home from hanging with his friends not feeling great and had a fever, but she had already decided she wanted to propose. They got into bed and she popped the question. Gardner was flattered and was so glad she did it. They had talked about marriage but it was unexpected and made him feel very special.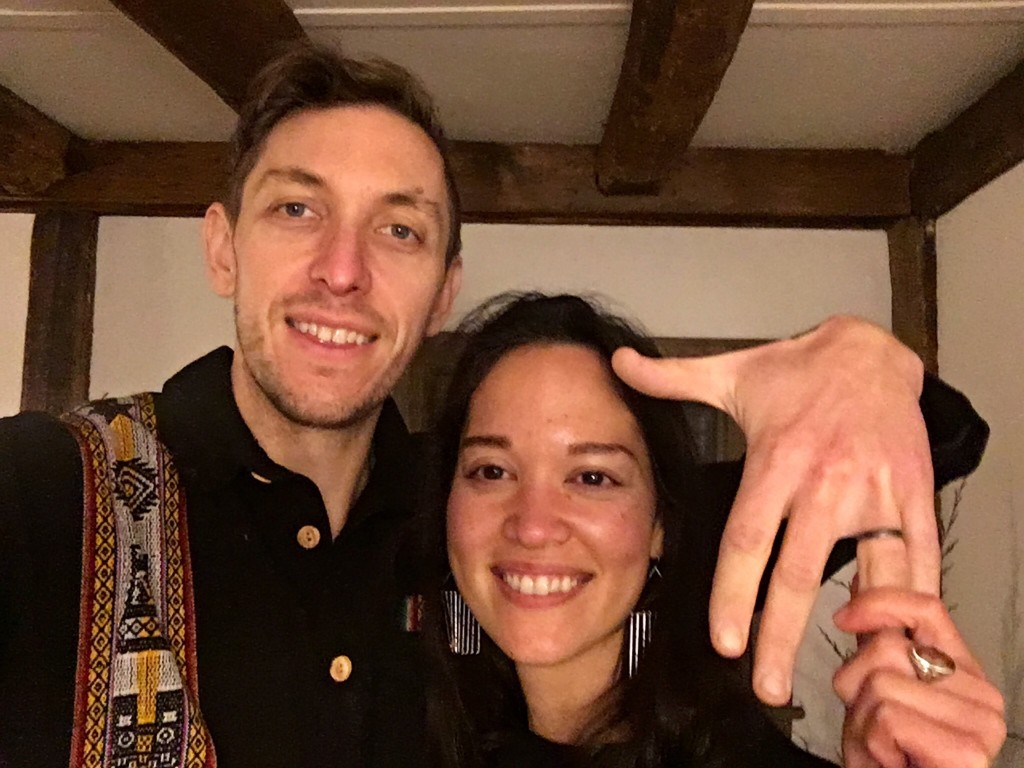 Michelle's engagement ring is still in the works. She is wearing in the interim the Lila Suprima ring (pictures in the first picture of the article) which is one of her favorite pieces in her line.  Discover the M. Hisae collection of alternative engagement rings and wedding bands here.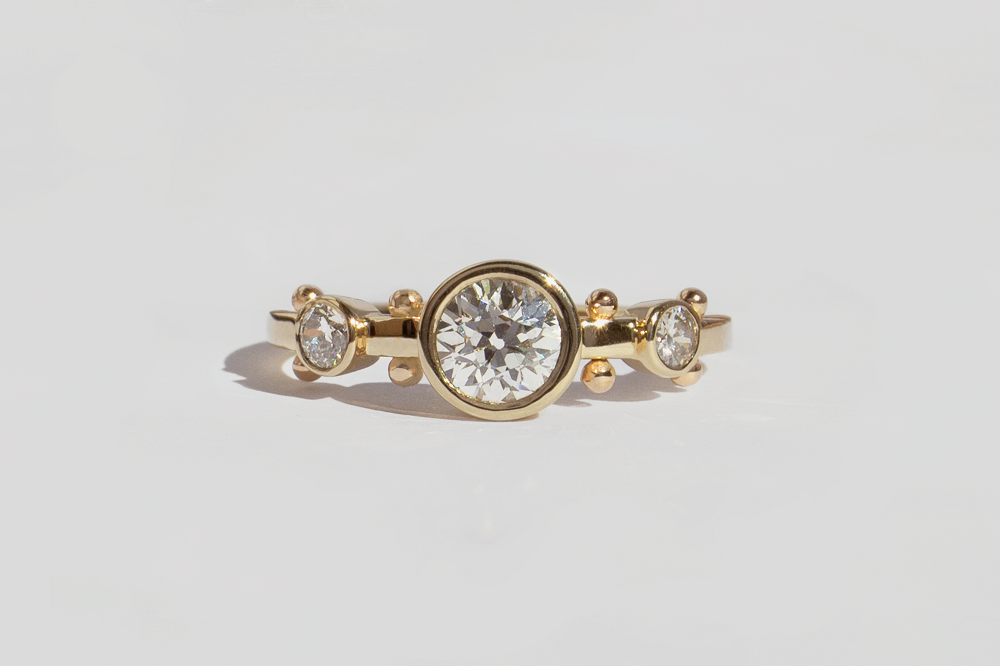 Christopher Designs is the official 2019 sponsor of the Propose Too Initiative