If you are planning to propose back to him or propose first, you need a gift that he can wear proudly and cherish. Up until know, you had to pick between a watch or a ring. We believe that it is one of the reasons the trend has not become more popular. Watches can be expensive, guys already own at least one and anyhow a watch doesn't really spell "I'm engaged". A majority of men are not into wearing lots of rings. What are you supposed to do with  a man-gagement ring after the wedding if you are not a guy who loves bling?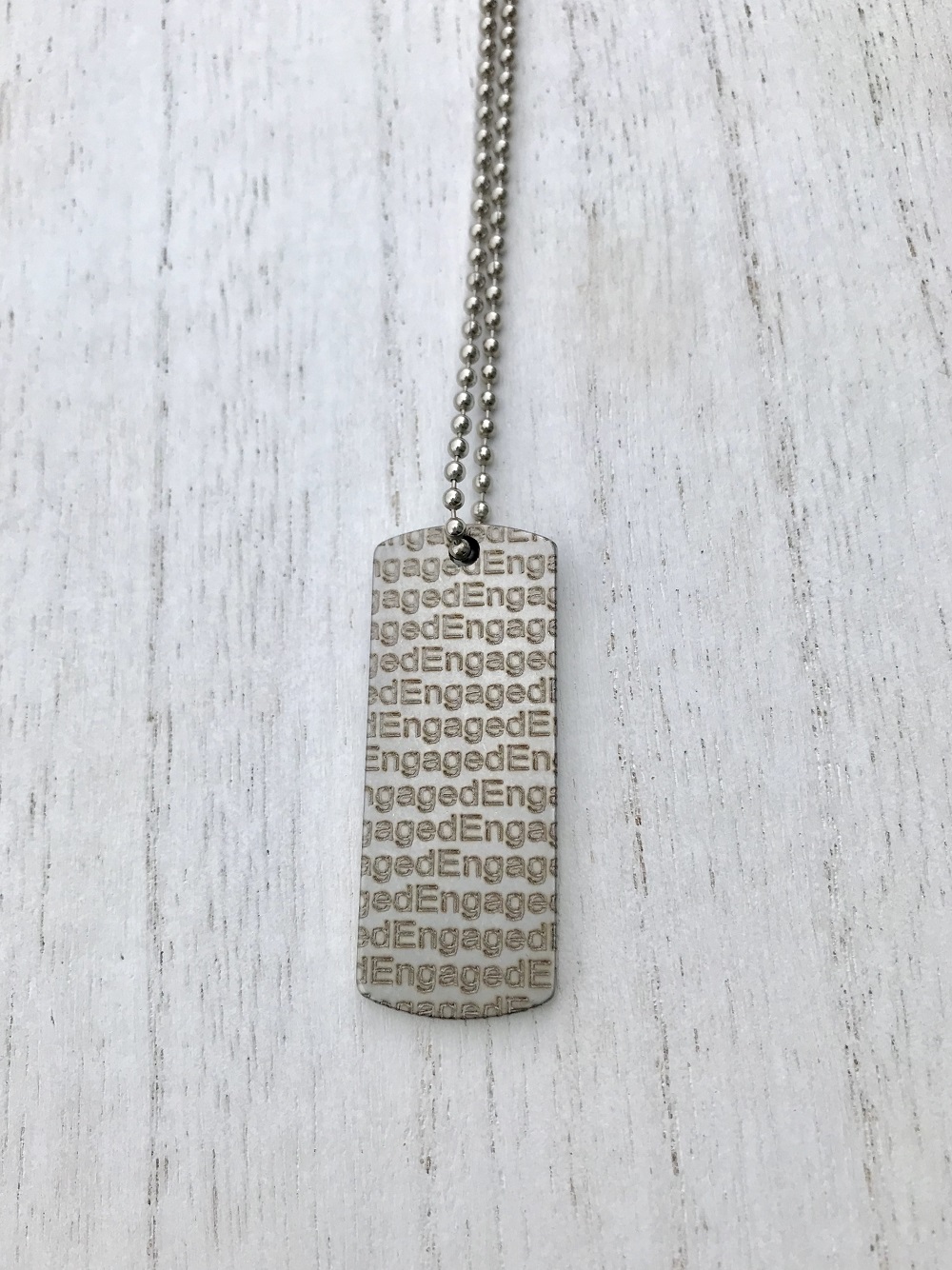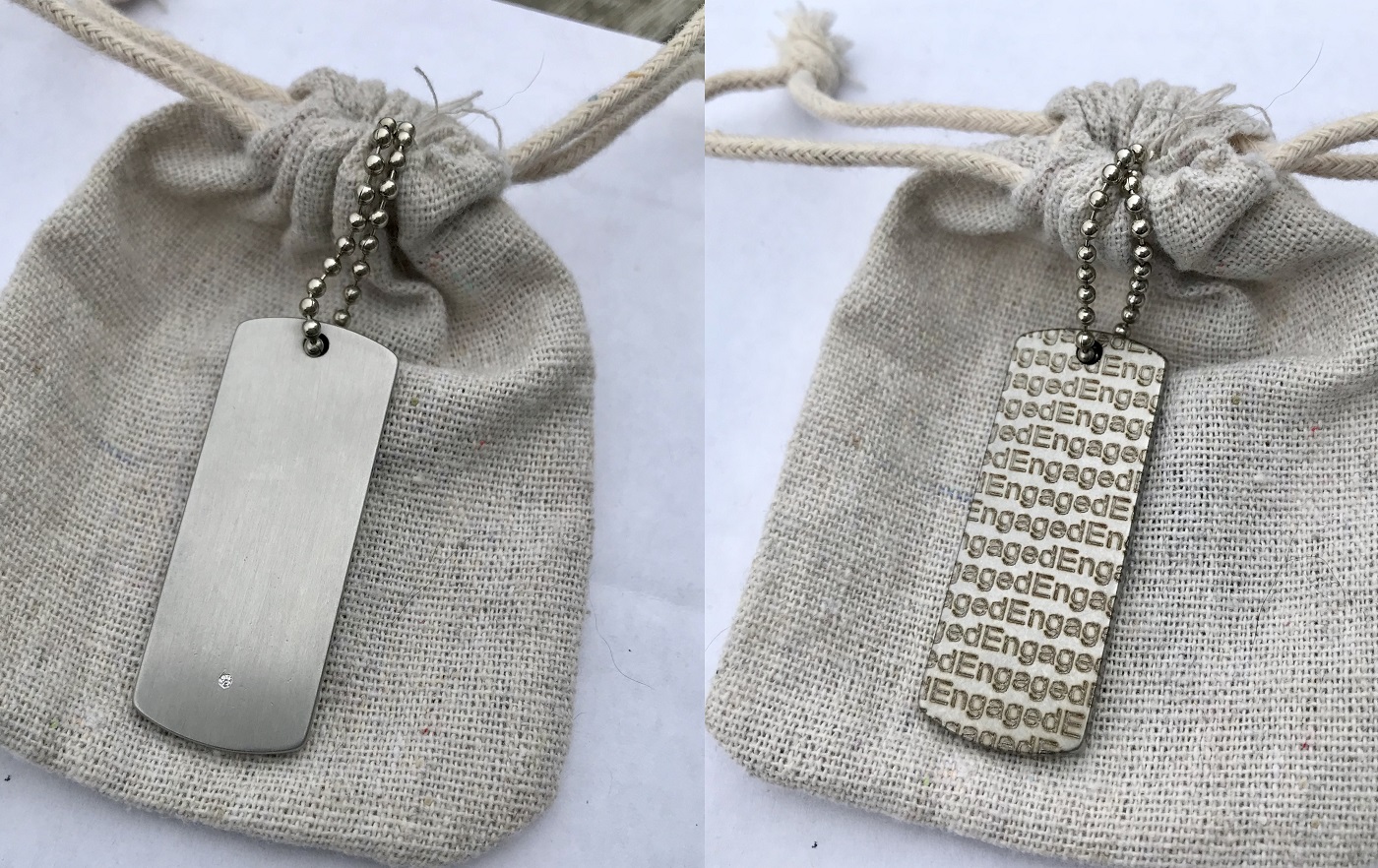 Enters, the official Propose Too™ pendant! We came up with the idea of a reasonably priced proposal pendant as the perfect engagement jewelry token for guys. Your guy deserves a special medal for pulling off such a  romantic proposal and getting you your dream ring. If you are a fan of the Lord of The Rings, you surely remember that Arwen gave Aragorn her glowing Evenstar pendant to wear as a token of her commitment to him. Not everyone can pull off a large and sparkly Celtic pendant but it was such a good gift. Our pendant is a sturdy dog-tag style yet we added some warmth to it with a tiny diamond, it's only $99!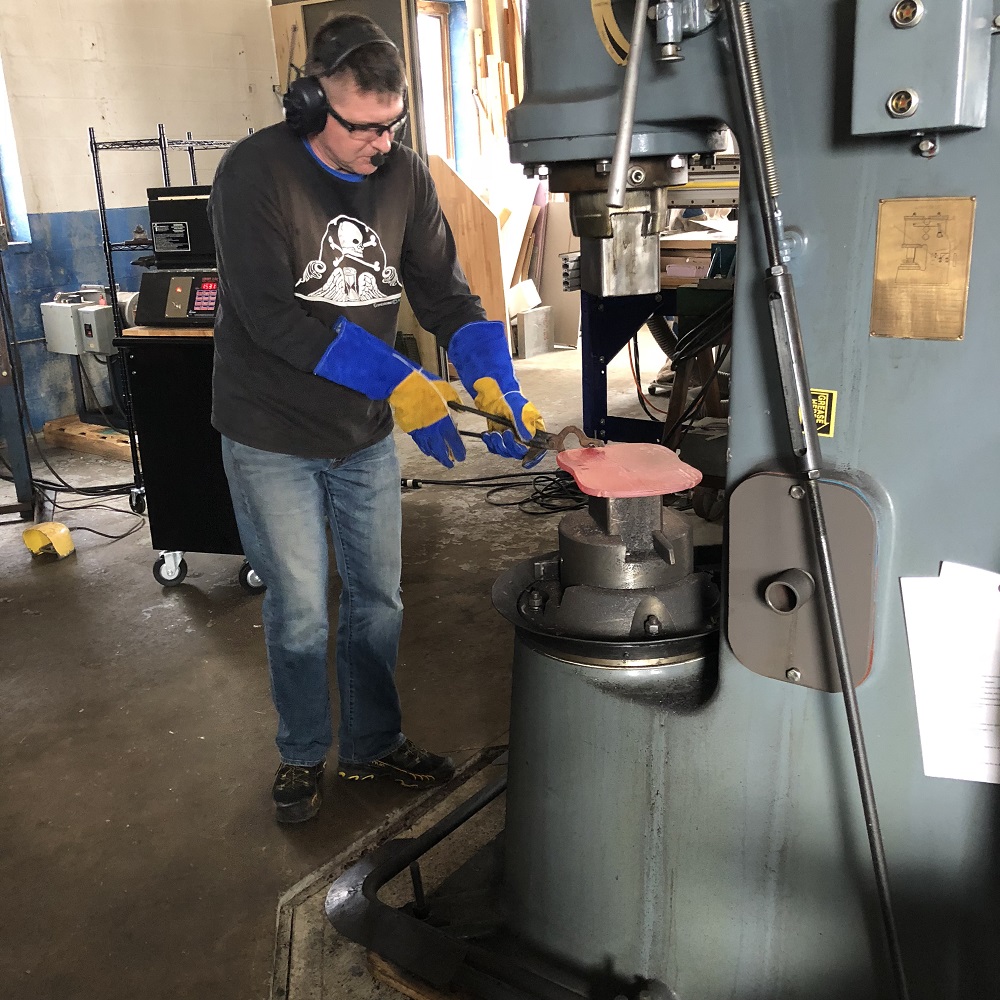 We worked on the manufacturing and design with Chris ploof, a designer who is part of the Engagement 101 network and based in Massachusetts. Chris has dazzled us through the years with his incomparable craftsmanship and his many creative adventures with unique material and metals.  The official Propose Too pendant is reversible and made of strong stainless steel. On one side the word Engaged is laser-engraved with an ombré effect, the diamond is hand set on the other side.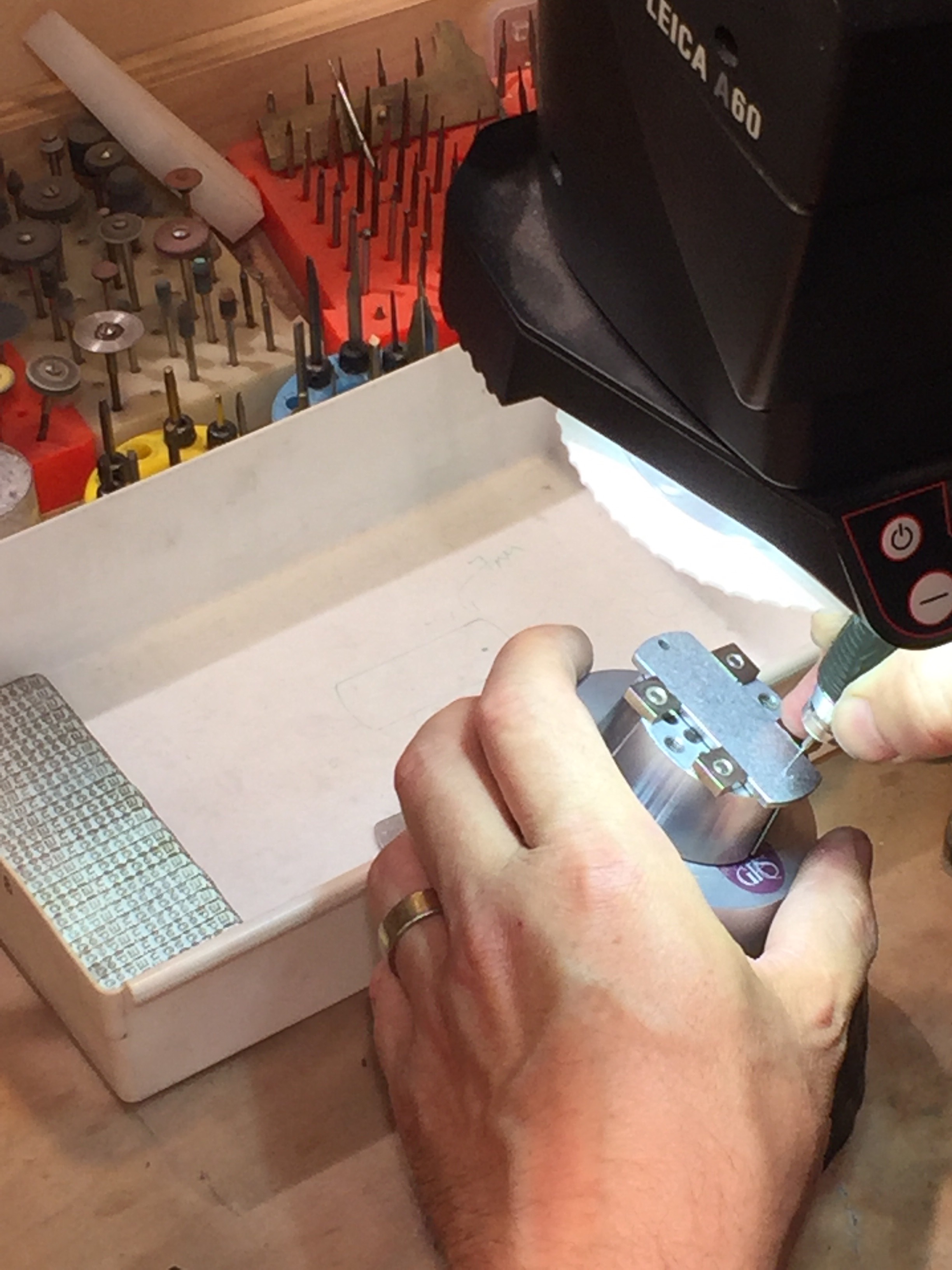 "It's a real special pleasure to be working on this project with Severine and Engagement 101. I've known her for a long time and it's awesome to be part of this great adventure. I was excited to back her up with technical and manufacturing expertise. It's really a brilliant new concept. Having a customer put their trust in me when I make wedding rings is one of the best parts of my job, but making these pendants is an amazing feeling. To be able to help a couple celebrate the very first steps in their union is truly special. Steel is real and strong, I love the inclusion of the diamond! It's an important symbol, it reminds you of how special the woman you will be marrying soon is."
Chris Ploof
If you are wondering how to give the pendant, we came out with 2 ideas so far but you should  come up with your own. When watching our short movie  "Double Proposal", you will notice that the girl who is shorter than her boyfriend, used stairs as a set up. Our editor Severine Ferrari who is about the same height as her fiancé asked him to kneel so as to give him the pendant like a medal. As for the reverse proposal itself, we have come up with lots of ideas to inspire you but we sincerely can't wait to see what you will come up with! We sure would love to share it.
To order a proposal pendant and for more info,