James and Severine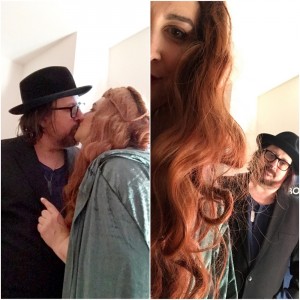 My engagement ring was in the works, it was a complex custom project taking several months to be made. During that time James told me that he was kind of getting anxious about the proposal. How could he make it a surprise? Should he bend the knee? What were my expectations? We live together and I already knew everything about the ring… Listening to James worries and planning to launch the #ProposeToo movement in the Fall, I decided that I would propose officially first. We are both fans of Star Wars, Doctor Who and Lord of the Rings, my proposal would pay homage to all our favorite Sci-Fi and fantasy stories.
The proposal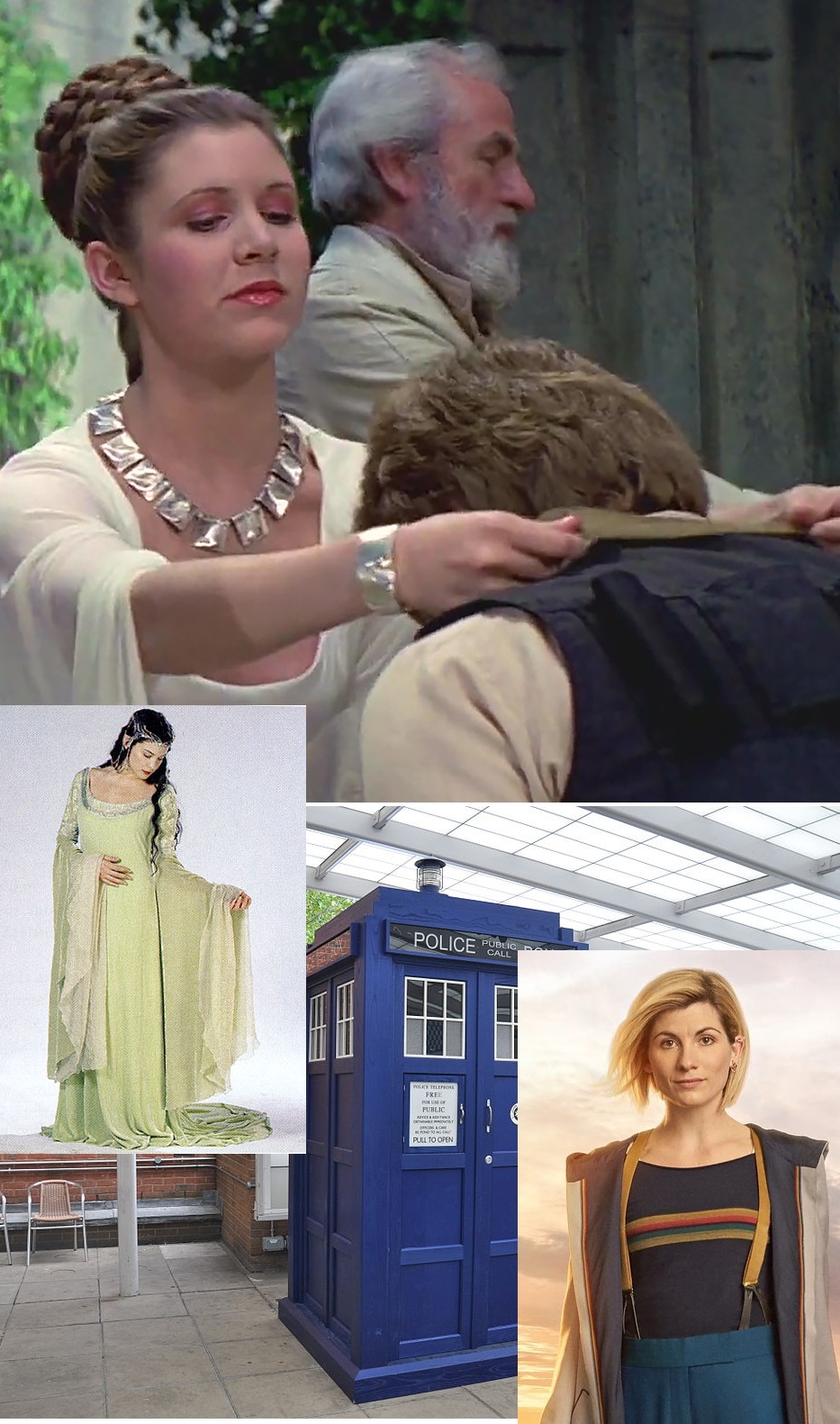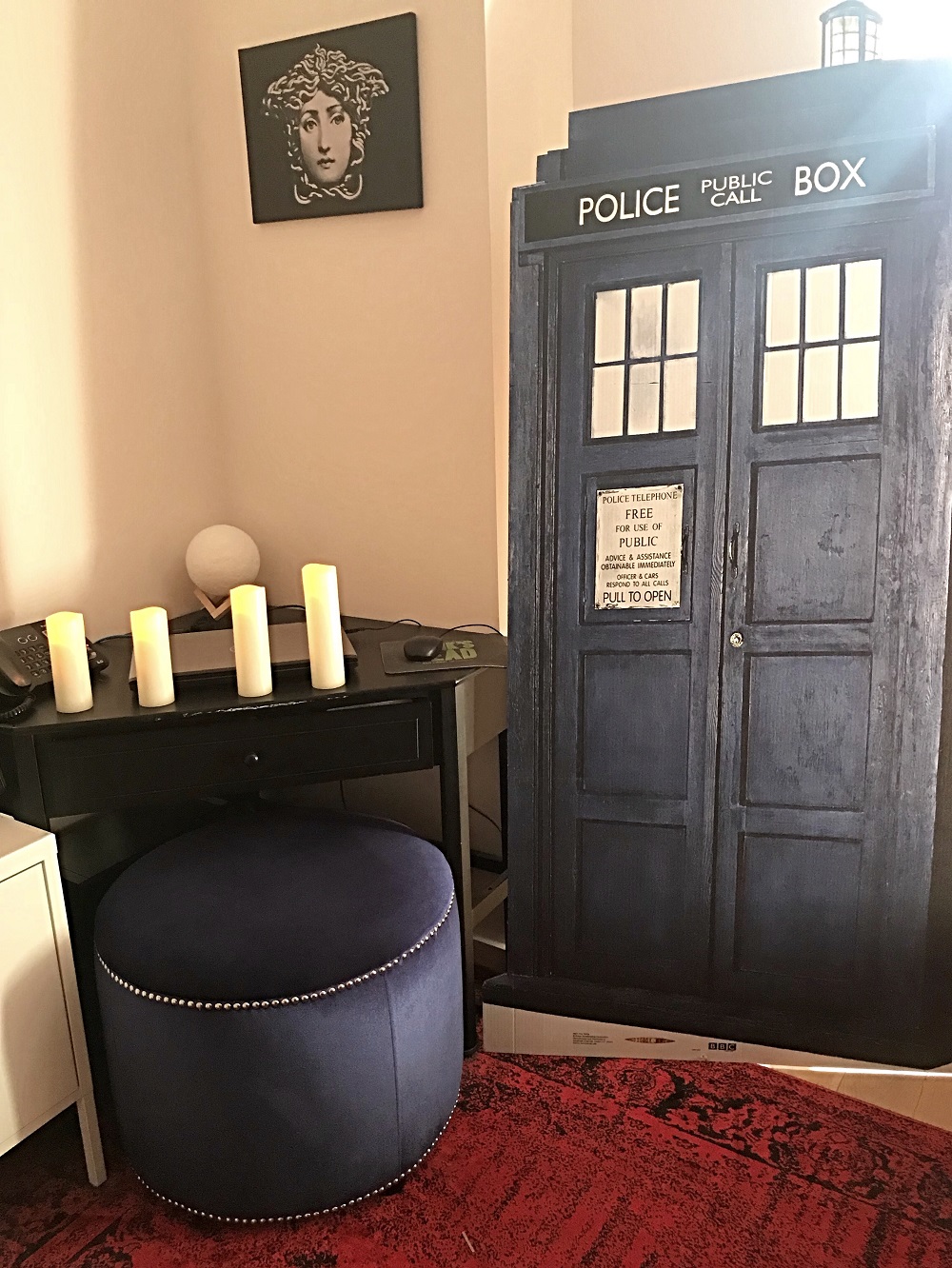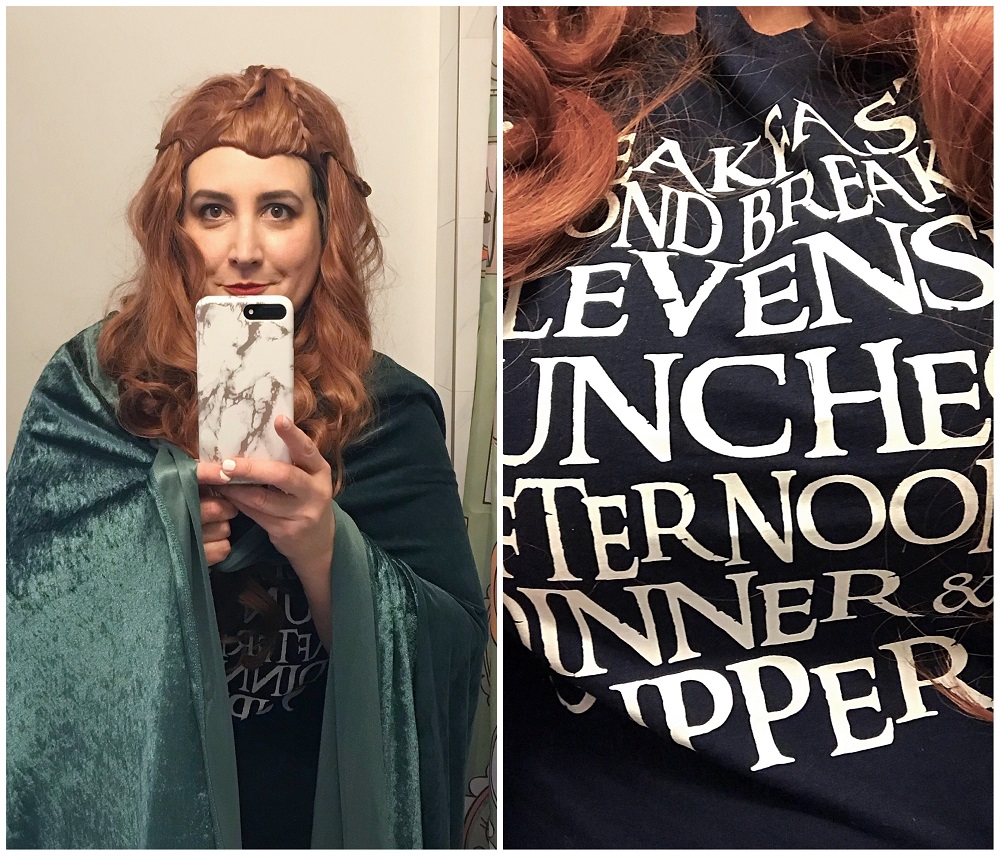 I started gathering some props on Amazon including electric candles and a real size cardboard Tardis. The Tardis would be my proposal vehicle. I also ordered for myself an elf wig and cape as well as a Lord of The Rings T-shirt inspired by a quote talking about the different Hobbit meals. It was part of my proposal speech, will you marry me so we can share a lot of breakfast, second breakfast, elevenses… together. I set everything up in our spare room, pretending to get ready for an event. I  called him in. he was pretty surprised! Inspired by the medal ceremony at the end of the first Star Wars, I asked him to kneel for me and whether he would be my Forever knight and accept  my proposal pendant. He said yes!
The proposal pendant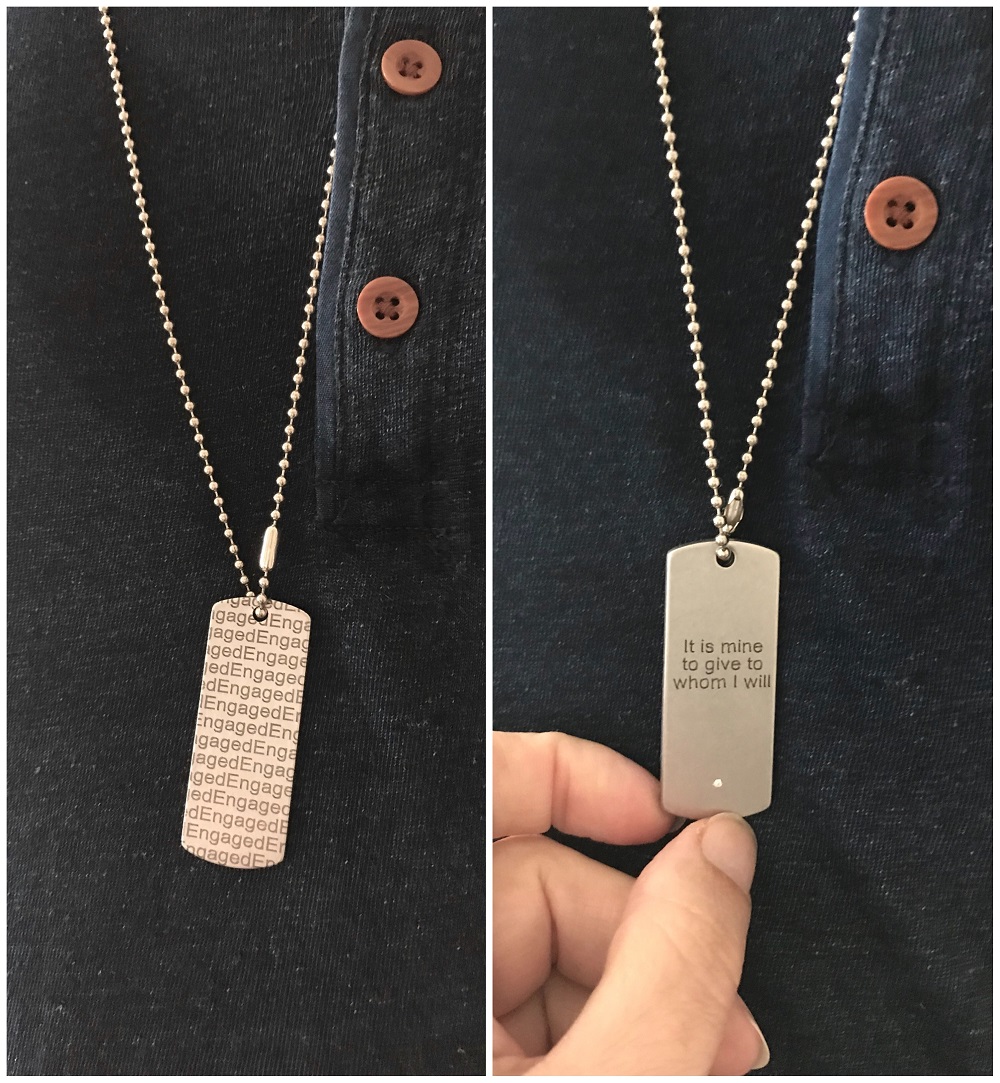 I liked the idea for a reverse proposal to include a different move than the standard proposal. Something fresh and new to create new traditions. Since it is somewhat of a female empowerment gesture, I did not feel like kneeling myself.  I asked Chris Ploof to make a custom "Engaged" pendant for me with a quote from Arwen from the Lord of the rings. You can get your own in our e-store.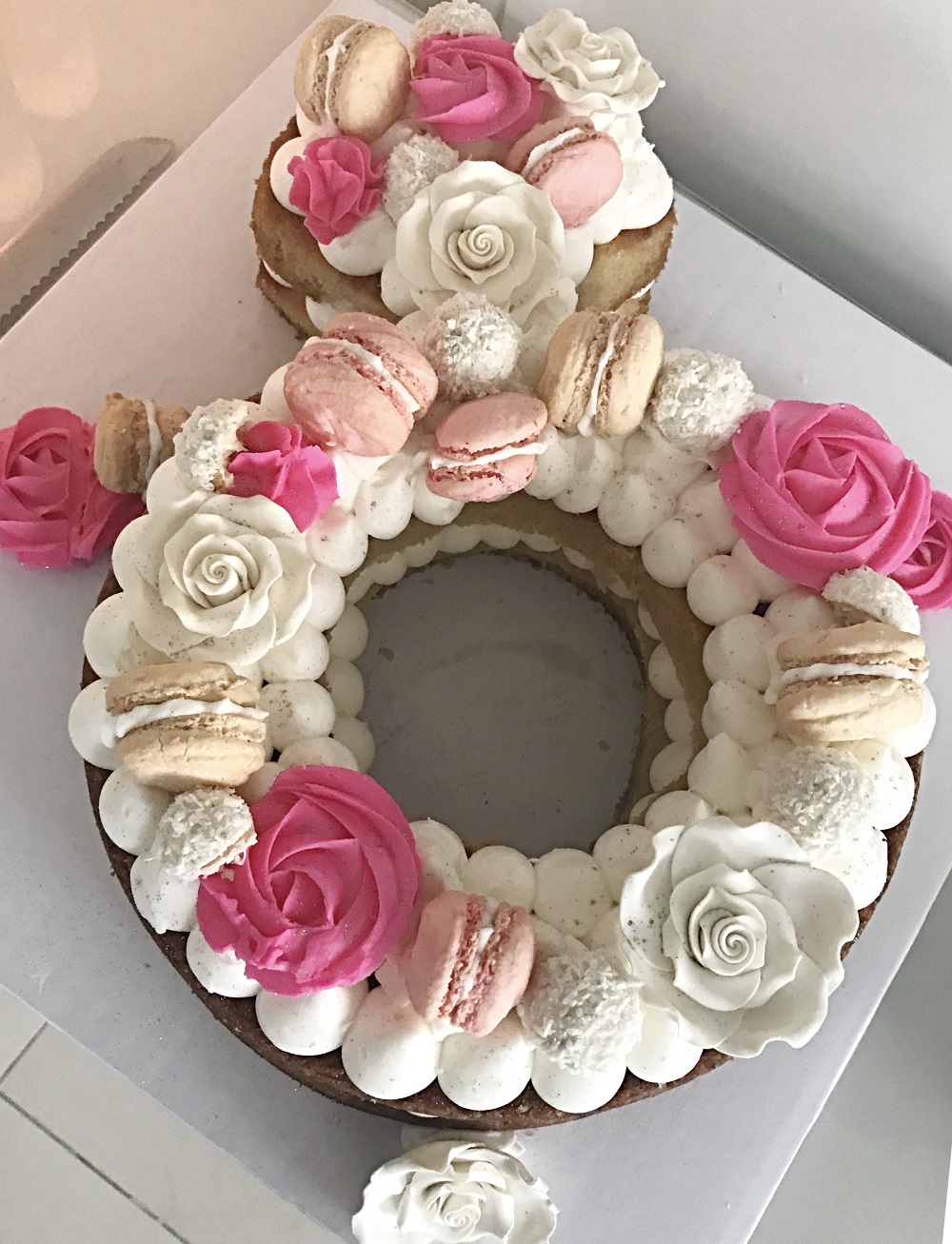 Voila, I will keep a few other things private but in conclusion I also wanted to show you my awesome engagement cake!
Written by Sev
Severine Ferrari AKA Sev is the editor and writer of this blog and the online magazine Engagement 101. Sev was born and raised in Paris and has lived in New York City for over 20 years. Her blogging style still includes elements of her French writing style and humor. We recommend reading it with a glass of champagne and a French accent.
Other Reverse Proposal Stories