Sponsored Partnership
We are so excited to partner with Sylvie  and the Depalo app for the "Something Sylvie Photo Contest"  sweepstakes.
The prize is amazing, it is an oval diamond solitaire with a hidden halo.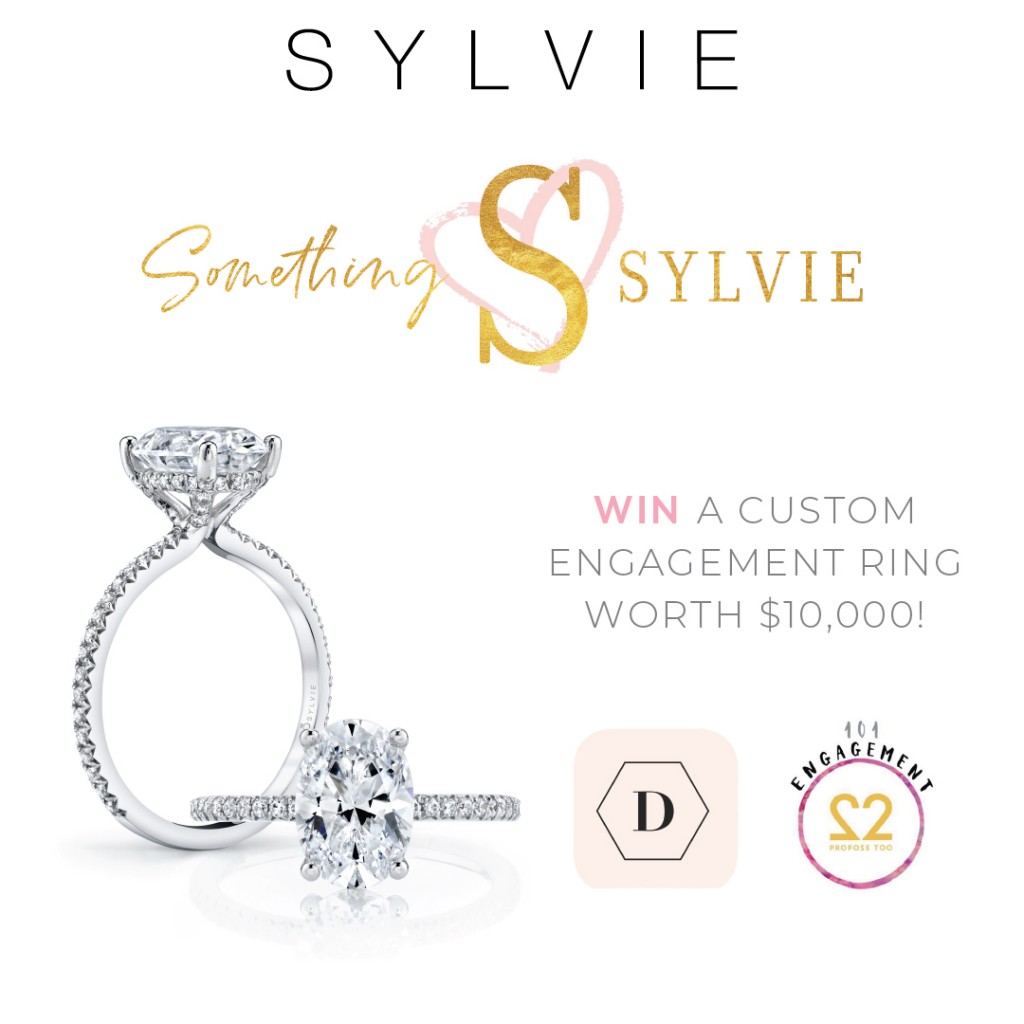 Award Winning designer Sylvie will be personally involved in helping the winner customize their ring in the metal of their choice or even add a halo or colored gemstones up (to a $10,000 value including the center diamond). The Depalo APP helps you find the most instagrammable spots in the US and will give you picturesque suggestions to produce a great entry.
Follow these 3 Steps to complete  your  entry
STEP 1
Download the Depalo app to help you find the most "insta-worthy" photo spot near you if you don't have one in mind, or just give you some inspo on setting up your shot closer to where you live.
STEP 2
Strike a pose of you and your significant other or dig through your best couple's pictures and submit your best photo using this FORM
(Hint* Fill out the bonus questions to increase your chances of winning!)!
STEP 3
Post your photo on social media and FOLLOW & TAG
@SylvieCollection, @Engagement101 and
@DepaloApp
BE SURE TO USE THE HASHTAG
#SomethingSYLVIE so we can find your photo!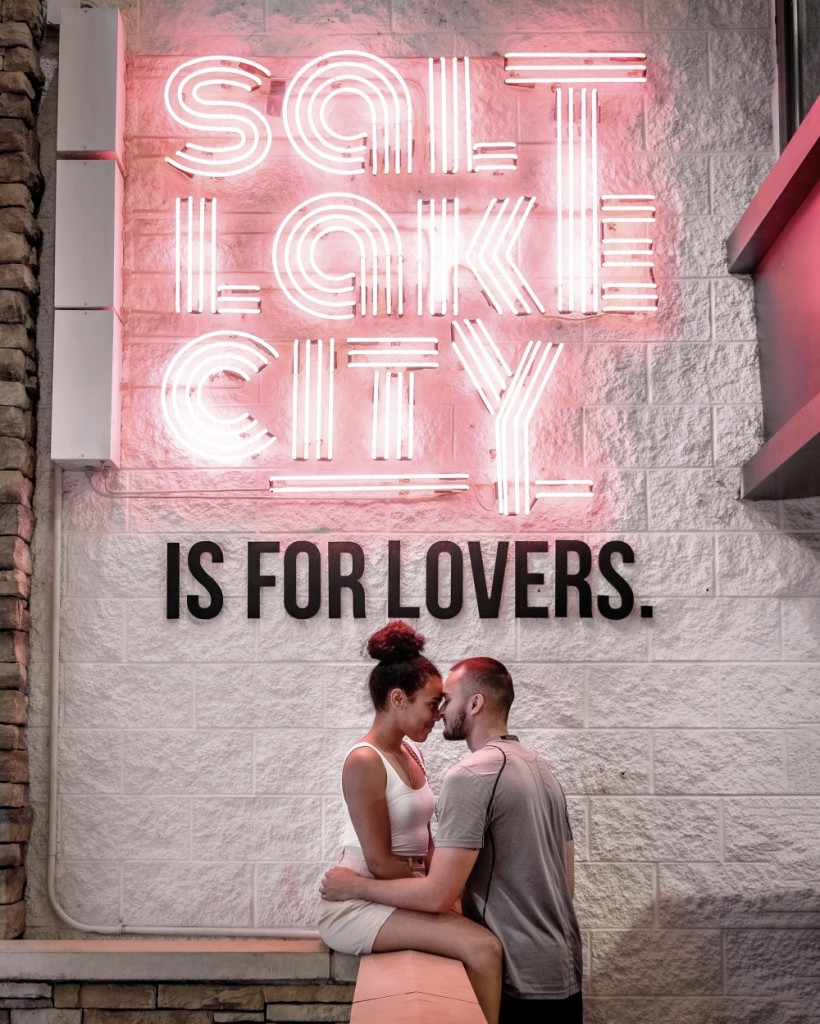 Full Contest Rules Below
Prize: (1) Customized S2093 Sylvie Collection Engagement Ring (retail value not to exceed $10,000.00 including the center stone diamond). Cannot be exchanged for product or other services. Customization options are limited to no more than (2) of the following modifications: Diamonds on the shank/band going ½ down, ¾ down, none, or in eternity formation; diamonds or no diamonds in the support bar; removing the under halo; adding a halo around the center stone; adding ruby, emerald or sapphire gemstone(s); applying bigger or smaller stones on the shank/band.
Expires December 31st, 2020. Cannot be gifted or transferred to another individual. Not valid with any coupons or other reduced-price offers.
Eligibility: The contest is open to all legal residents of the United States of America 18 years or older. NO PURCHASE NECESSARY. Employees of Sylvie / Spectrum Corporation and their immediate family members and individuals living in the same household, as employees are ineligible. The winners may be requested to sign an Affidavit and Release to claim a prize at the request of the Sponsor. This contest is subject to all applicable federal, state and local laws, rules, regulations and taxes. By participating in this contest, entrants agree to these official contest rules. VOID WHERE PROHIBITED BY LAW.
Contest Period: The contest runs from March 1st, 2020, until June 30th, 2020. Entries must be received by 11:59 p.m. CST on June  29th, 2020, a minimum of one day prior to the day contestants become eligible to win. Sylvie Collection will notify the prizewinner via email, phone call, and/or by an announcement on the Sylvie Collection Facebook Page (http://www.facebook.com/sylviecollection) or Instagram Page via post or direct message (https://www.instagram.com/sylviecollection/). The prizewinner will then have three days (72 hours, until July 3rd, 2020) to respond and claim their prize. If the winner does not claim the prize or provide written confirmation before the cut-off date (July 3rd  at 11:59 p.m. CST), an alternative winner will be selected, and the prize will be voided.
Entry: Participants may enter the contest by completing ALL of the required photo entry instructions with an official social media follow and tag for each contest partner, as stated and displayed on the official Contest Page (https://www.sylviecollection.com/somethingsylvie/). Limit one unique entry per the contest period (March 1st, 2020 until June 29th, 2020). To be eligible to win, participants must successfully complete all the requirements listed on the contest web page and must enter the required answers within the entry form and successfully submit the entry. All complete entries that contain a first name, last name, and valid, working email address will be entered into the drawing from which the contest winner will be selected. Any attempt by any participant to undermine the legitimate operation of the contest will void all entries by such party. The Sylvie Collection / Spectrum Corporation shall not be liable for entries that are not received. Entry forms will be ineligible if the entry information is not complete and accurate.
Any attempt by any participant to undermine the legitimate operation of the contest will void all entries by such party. Sylvie Collection/ Spectrum Corporation shall not be liable for entries that are not received. Entry forms will be ineligible if the entry information is not complete and accurate.
General Considerations: No monetary or other prize award shall be made in lieu of the Sponsor being unable to deliver the prize. No substitutions, cash equivalents, or transfers of the display are permitted. The winner is responsible for the payment of all applicable taxes and transfer fees. Entry constitutes permission to use the winner's name (first name, initial and last name, city, state) and photo submission on the sponsor or the contest partners websites, social media channels or otherwise, and in any statements about the contest for publication purposes, without any additional compensation.
Privacy: Other then as provided herein, Sylvie Collection / Spectrum Corporation will utilize the name, email address and/or mailing address of entries to notify participants if they are a winner of the contest and to award the prizes. Sponsor reserves all rights, in Sponsor's sole discretion, to use all information for promotional purposes in the future including e-mail marketing, re-marketing or any other form of solicitation.
Limitation of Liability: The Sylvie Collection / Spectrum Corporation is not responsible for printing or typographical errors in any contest-related materials; stolen, lost, late, misdirected, damaged, incomplete, or illegible entries; any use or misuse of the graphic; or transactions that are processed late or incorrectly or are lost due to computer or electronic malfunction. Sponsor reserves the right to cancel or modify the contest at any time, for any reason, in their sole discretion, with or without prior notification.
Disputes: All disputes arising out of the contest shall be resolved only in the federal and state courts of Dallas, Texas, USA, and all participants waive any rights or objections to the jurisdiction or venue of such courts.