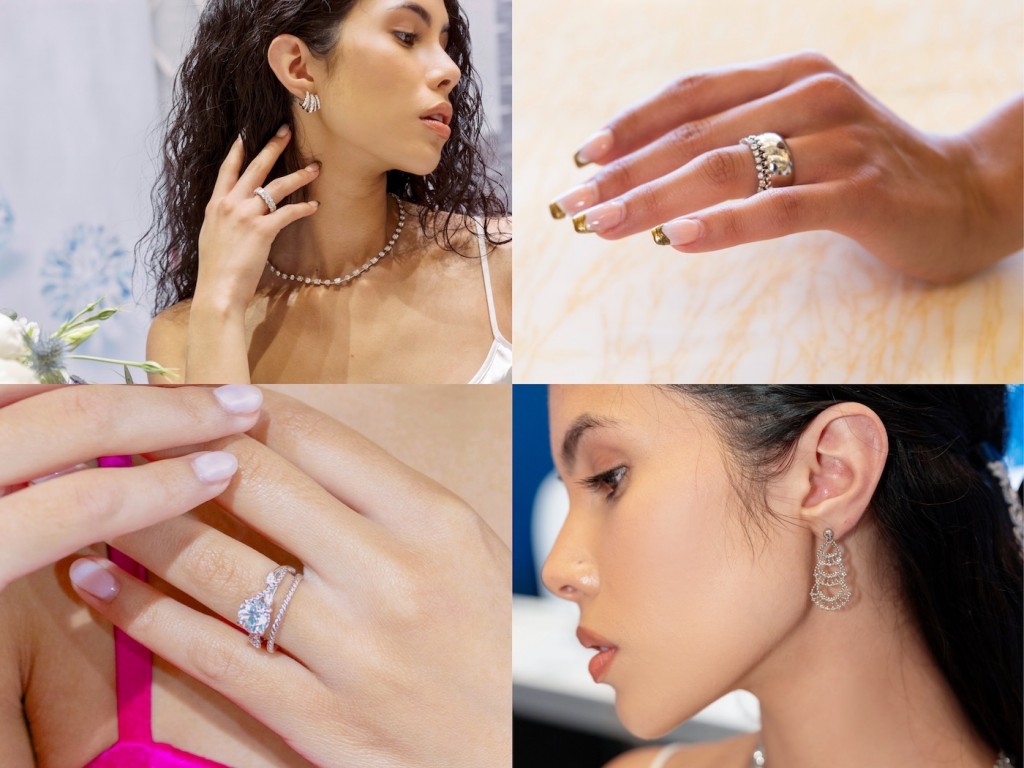 Were you aware that platinum arrived on Earth over 2 billion years ago within a meteor, marking its birthplace among the stars above? Thirty times rarer than gold, platinum is naturally white which enhances the beauty of diamonds and other precious gemstones. Recognized as the premier precious metal for engagement rings, platinum offers a uniquely enduring radiance and unparalleled durability. We were thrilled to discover fresh and exciting platinum bridal designs during the latest jewelry week. Here are some of the most captivating new platinum jewelry trends we witnessed and captured.
1. Floral Settings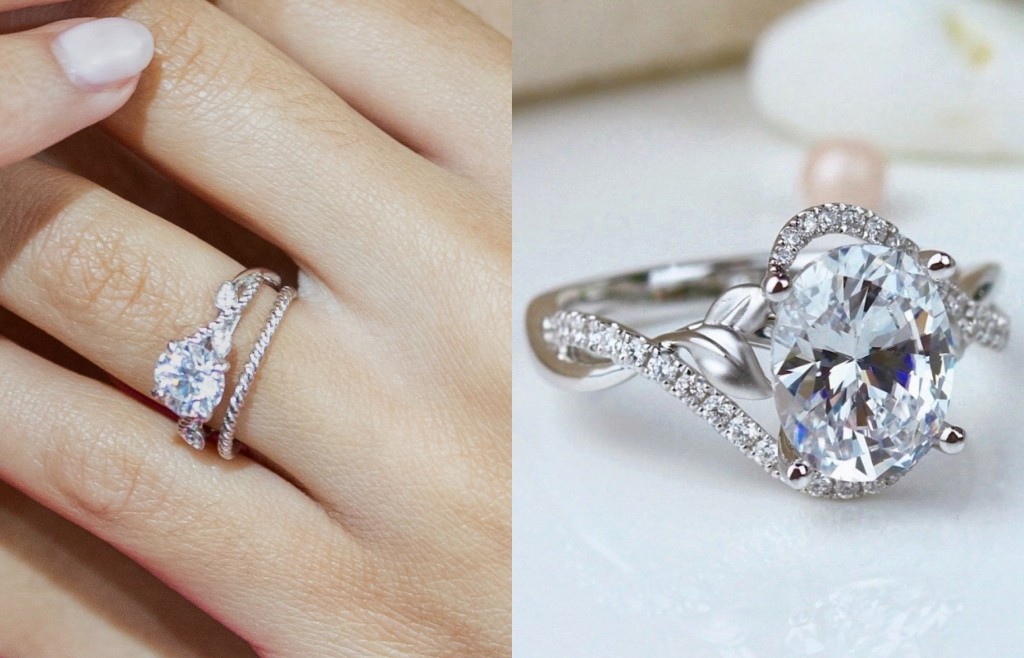 Protecting nature is at the top of the everyone's list. What better way to preserve the beauty of a floral moment than with a piece of jewelry. As they say "flowers are temporary but jewelry is forever" which is why  nature-inspired jewelry has been popular since the Victorian age.
In 2023, several designers introduced platinum floral rings with a contemporary and sleek vibe. We love the texture of this new set by Kirk Kara and the use of negative space in Parade Design's engagement rings, and how beautiful are all these platinum leaf details?
---
2. Multi-stone engagement rings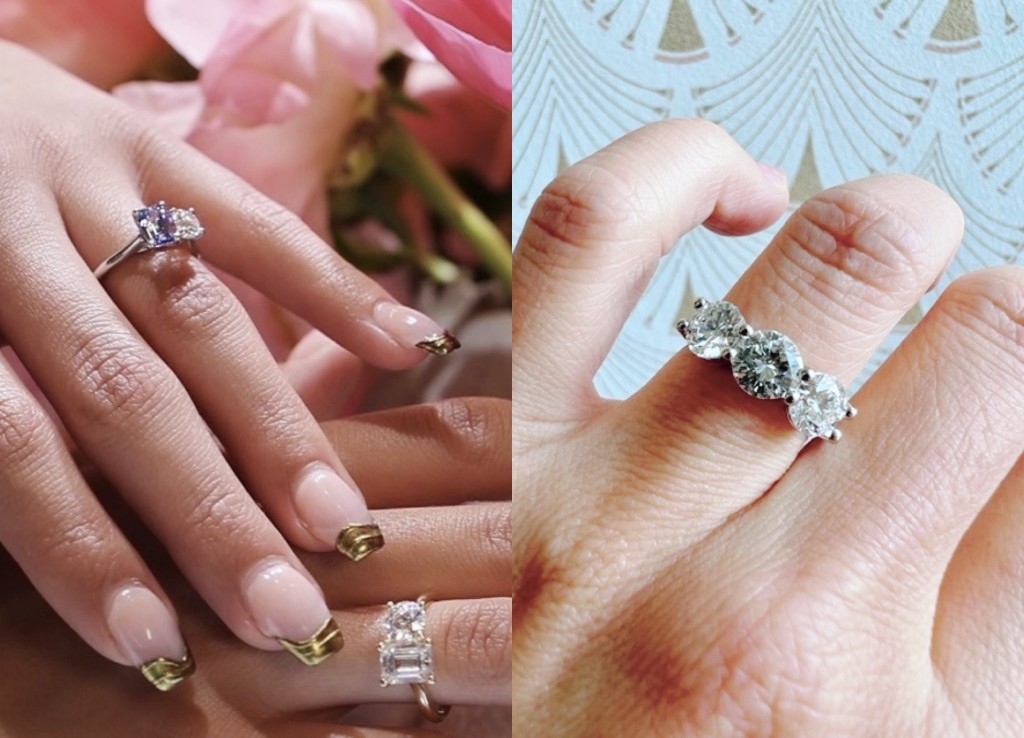 Toi et moi rings by Mark Patterson,  bespoke 3-stone ring by Jennie Kwon
Solitaire engagement rings will always be in but we love the multi-stone engagement rings are very popular in 2023. Toi et Moi rings and 3-stone rings are a great way to tell a couple's story and give new life to family stones.
The first Toi et Moi (You and Me) engagement ring was designed by Napoleon for his then fiancée Josephine de Beauharnais.  The intent behind the design of the ring was very romantic, two gemstones symbolizing two souls bound together against all odds .
3-stone rings represent a couple's life together through all the phases of their commitment to each other — past, present and future. You can decide to mix shapes and gemstones or match the stones for a more seamless look.
"Platinum is the only truly white metal.  While we love 14K white gold and work with it regularly, for our clients who want a white metal without having to plate it consistently or add any additional chemicals, we work with platinum.  We also love platinum as it really doesn't oxidize at all.  14K gold, depending on someone's body chemistry or products they use, can occasionally leave green marks on the skin (which can easily be rubbed off with a polishing cloth), but that concern doesn't exist with platinum.  It has this bright yet soft quality without looking affected or harsh, like 14K white gold plated with rhodium sometimes does. We also appreciate the fact that it's more flexible than gold, which means that prongs will not break off nor will the metal chip if impacted." Jennie Kwon, Jewelry Designer.
---
3. Rings of Substance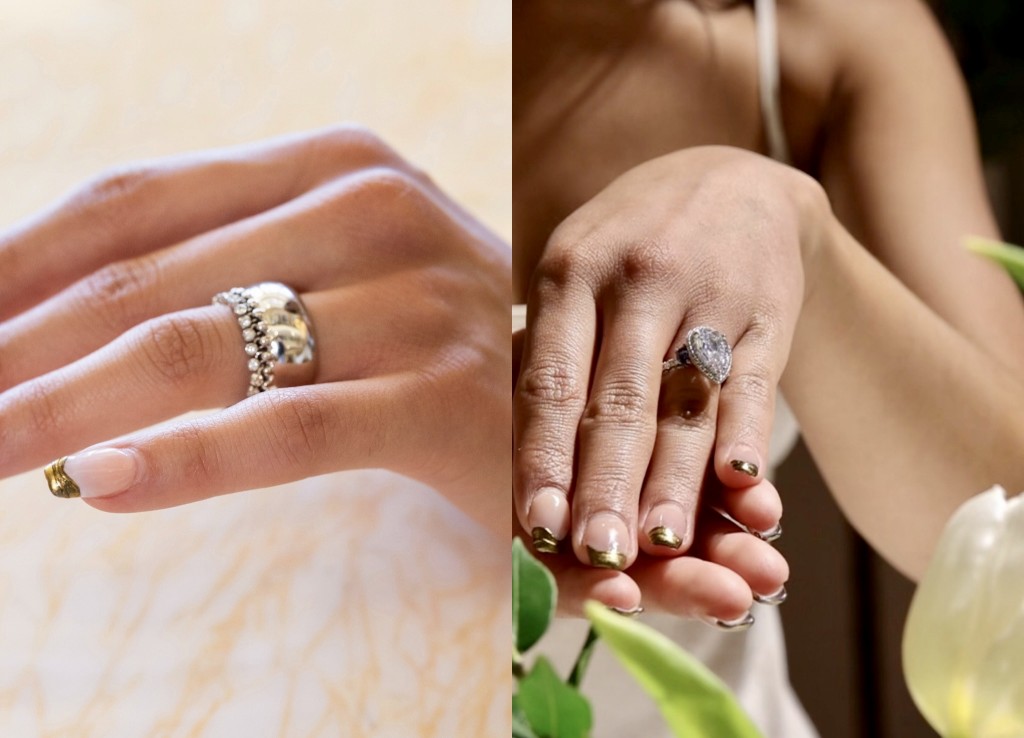 Jade Ruzzo platinum Tennessee ring and Tacori Dantela Pear 3-stone ring with cadillac shaped sapphire side stones
Go Bold or Go Home!  While some people might be in the market for a 'quiet luxury' ring, some jewelry designers are saying, "Why not make a statement?"
An XXL diamond that could practically have its own zip code for example? And if you thought pears were just for eating, think again – a pear-cut design not only adds flair but also gives the illusion of an even larger center stone.
Our latest obsession? Rings with substance, because platinum deserves to be flaunted. Whether it's with a  gypsy-set, bombé, or cigar ring style, we're all about those trending chunky Boho chic rings.
---
4. Art Deco Revival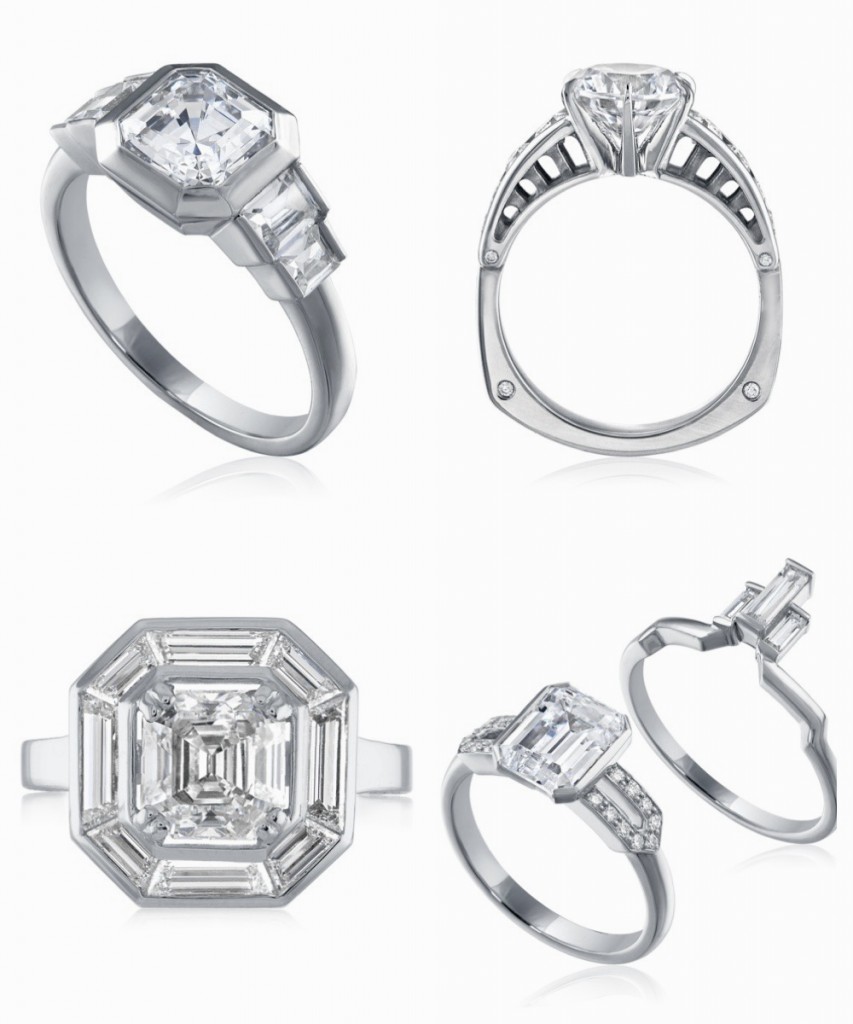 The Art Deco design movement was born in the 1910s in France. Some of the most iconic Deco landmarks of New York City were built during the 1920s and 1930s . A testament to the timelessness  and appeal of its sleek and geometric lines, Art Deco is still inspiring jewelry designers and embraced by brides and grooms.
"Built for Love" is a new platinum engagement ring collection created by Brooklyn-native Julie Lamb who drew inspiration from New York's architecture.
Featured above are the Classic Five, Liberty, Rock Center, and Empire rings. Can you guess between the design elements and the names which ring ring was inspired by which iconic NYC landmark?
"My collection 'Built for Love' explores the concept of permanence in both marriage and iconic landmarks; the preservation and protection of our commitments. Being true to this foundation means platinum. I needed a noble metal that would stand the test of time, age gracefully and complement the beauty and strength of the architecture I was inspired by." Julie Lamb, Jewelry Designer.
---
5. Sustainable Platinum Jewelry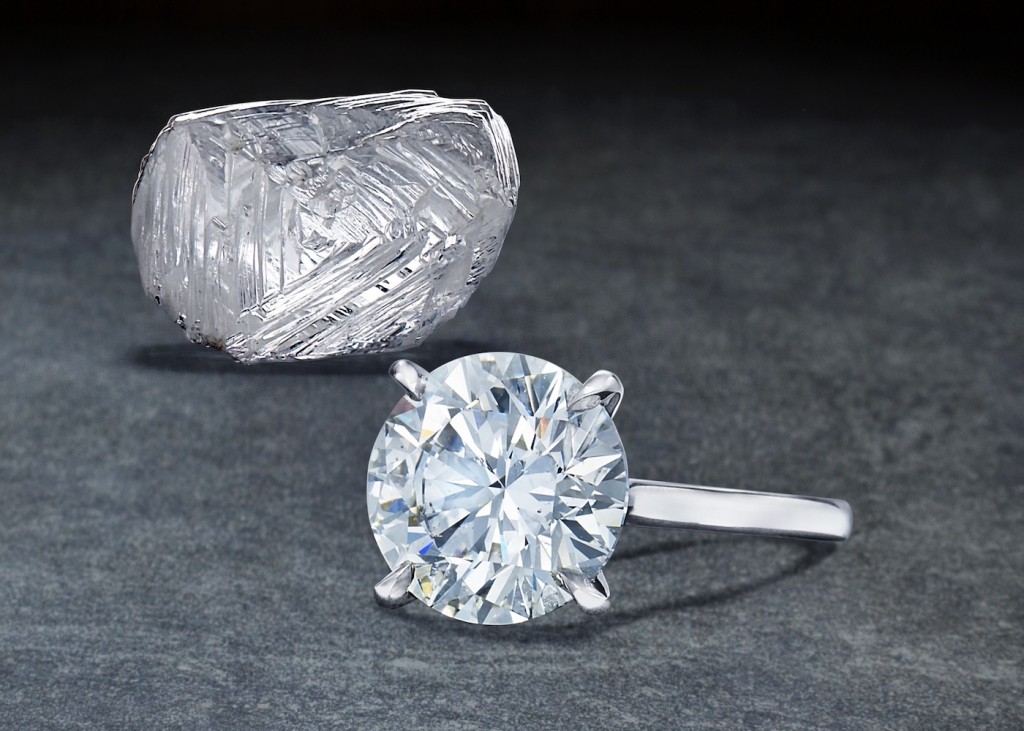 In recent years, a growing number of couples are gravitating towards purchasing sustainable jewelry, motivated by a combination of ethical considerations. They want to find  jewelry brands whose values include responsible sourcing, fair labor practices, and reduced environmental impact.
It's truly inspiring to witness a growing number of  jewelers actively adopting more sustainable business models, where the careful selection of metals and gemstones plays a pivotal role. Is all platinum sustainable? We had to ask the sponsor if this article Platinum Guild International!
"The majority of platinum used to make fine jewelry is responsibly sourced, with producers abiding by set guidelines which assure the metal is mined and produced meeting international ethical and environmental standards. Due to platinum's durability, a piece you buy today will last a lifetime and can be passed down to future generations, making it a sustainable investment in your future." Rebecca Moskal, Vice President – Marketing, PGI
Kwiat diamonds are legendary. Platinum allows maximum light to enter these diamonds beautifully, enhancing their brilliance, which is why platimum is Kwiat's preferred metal for engagement ring settings.
Kwiat has just elevated the search for the perfect diamond engagement ring to an entirely new level with their new innovative 'Mine to Shine' sustainable experience. Mine to Shine introduces a novel way of purchasing a bespoke engagement ring – it's the first retail offering that allows customers to trace the journey of an individual rough diamond, ethically mined from a known origin.
This journey takes you through the processes of cutting and setting, resulting in the purchase of a one-of-a-kind natural diamond ring. This approach not only encourages a more responsible and conscientious purchase, but also offers couples an amazing shopping experience. It's a diamond adventure of sorts that marks the beginning of many romantic memories.
---
6. Wedding Day Platinum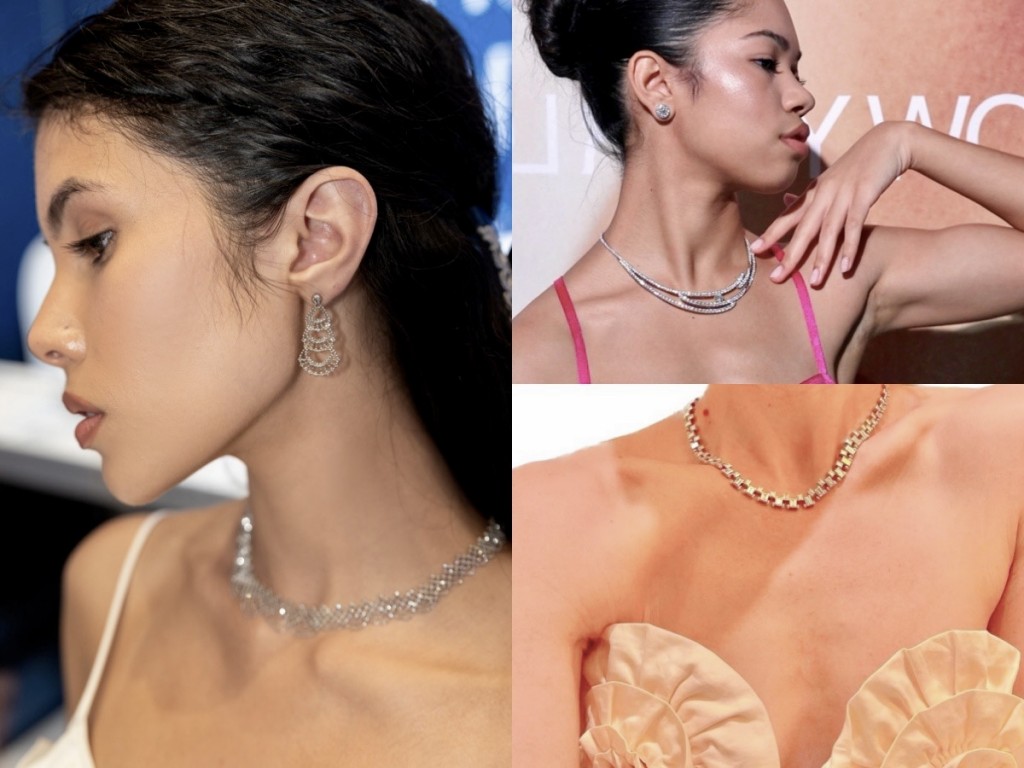 Left: Platinum Born Prestige earrings and necklace. Top Right: Hearts on Fire diamond studs and necklace . Bottom Right Retrouvai platinum necklace. 
Platinum, renowned for its unparalleled whiteness and purity, stands as the ultimate choice for adorning yourself on your wedding day. For brides with an eye for fashion, the appeal of Platinum Born pieces is undeniable, their versatility seamlessly transitioning from the wedding to everyday life. What sets Platinum Born apart from is its commitment to catering to an array of style preferences and budgets, offering both accessible options and captivating statement pieces.
For those seeking substantial jewelry reminiscent of the grandeur of Place Vendôme, an exploration of Hearts on Fire's platinum diamond necklaces and exquisite oversized studs is highly recommended. Additionally, the remarkable uniqueness of Retrouvai's award-winning necklace left us utterly bedazzled—an unparalleled masterpiece in its own right.
---
7. Convertible jewelry
Both Platinum Born and Hearts on Fire curate collections that feature versatile jewelry, allowing you to wear their pieces in various ways. This adds a layer of insight when investing in their creations for yourself or as a gift to someone meaningful.
The Platinum Born Helios necklace can be worn as a necklace as a lariat or a choker AND as a bracelet. The Hearts on Fire Vela ring offers the option of being worn independently or as an elevated wedding band when paired with your engagement ring.