Hope you all had a fabulous Halloween! How is it November already?
Alberto decided to take advantage of the atmosphere of the holiday and propose to his girlfriend, Amber. I love how they are dressed up from the 1920s. How cute are they?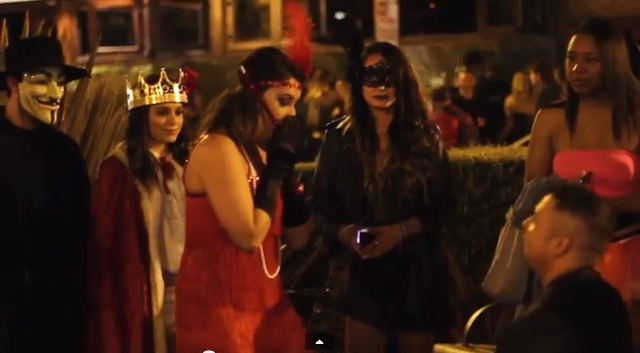 If you had to have a Halloween proposal, how would you want it to happen?
Now, on to the true "holiday season" stuff!
Emily