Chris and Courtney were going to Disneyland. Much like any other person, Courtney dressed up. While the whole backstory isn't in the video, it's pretty clear that this couple loves their Disney.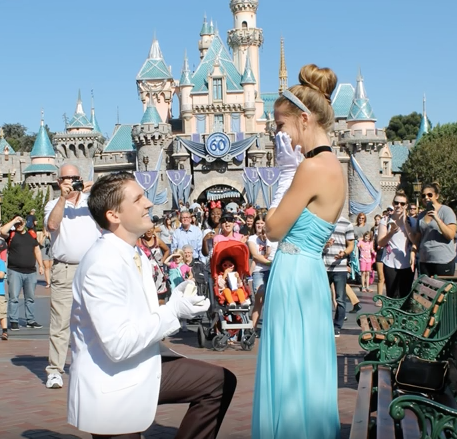 Chris comes up to Courtney with the glass slipper, friend dressed as the Duke and all. When he gets down on one knee and puts the slipper on her, it's absolutely enchanting. But it goes one step further– the pillow opens to reveal an engagement ring. When he kneels again, this time with the ring and a real proposal, it brings tears and excitement to everyone around. And I mean, everyone. Because it was at Disneyland.
Dear Disneyland, if you were looking for a magical thing to advertise with– look no further. This couple did everything right.
Emily