It's not secret that today people kind of expect you to be able to use a glue gun– or at least some popsicle sticks and Elmer's glue. So how do you put this expected craftiness to work when it comes to proposing? Surprise with your girl something made from the heart (that won't go to her thighs) and she's bound to keep it in a place of honor– even if it isn't professional-worthy.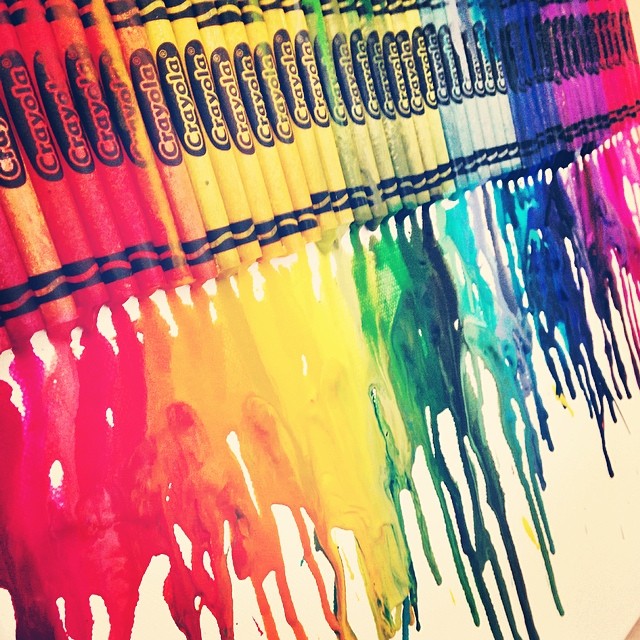 1. Ask her with art. Spell out "MARRY ME?" with some crayons on a canvas. All around it you can take a hair dryer to other crayons to give it a "splatter" effect with the melted wax. It's something she'll be able to keep and is low maintenance/cost.
2. Put it in her fortune cookie.http://livelaughrowe.com/fabulous-felt-fortune-cookies/ I don't mean a real one, either. Follow this link for instructions on how to make felt fortune cookies for this special occasion! This could carry over as a theme for wedding invites, favors, and more!
3. Put it on a mug. All you need is a standard mug and a sharpie to make this work. Write out your message, do some doodles, and stick that thing in the oven to make sure the message stays put. Voila! You have something to serve her coffee to her with that morning. Just make sure you have the ring handy– and don't put it at the bottom of her glass!
Emily
Photo Credit: Instagram