Gabe and Laura met at a job where they graded student essays. No one was allowed to speak, so they passed post-it notes back and forth while working. To make his proposal extra special, Gabe decided to use their old method of communication.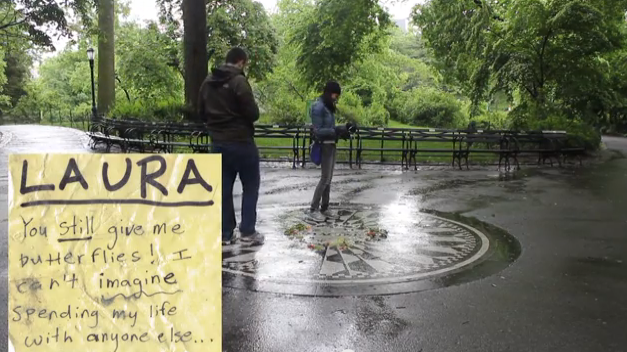 The first two minutes of this video is them taking pictures. I'm pretty sure the man Gabe casually asks to take a picture of them was hired (since he emerges from behind the video camera, and then while Gabe is proposing he's snapping like a professional-madman).
If you want to skip to the good part, start at about 2:30. Gabe tells Laura to look down on the ground, where he's dropped a very important note.
I love that there's a post-it in the ring box (with the ring) popping the question, too. So precious.
Emily