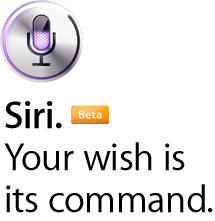 No one will argue against iPhones being cool. Throw Siri into the mix and that little, digital personal assistant is just the icing on the cake for this gadget.
Well this clever, tech savvy gent decided to surprise his girlfriend with a proposal she'd never see coming. For Christmas, he got her the iPhone and was excited to show her how he had already set the entire thing up for her.
Then, he asks Siri to read the last text message he sent it. Siri starts talking about how awesome their relationship is and encourages the unsuspecting lady to say "yes" if the guy were to propose right this very second.
That's when it clicks for her, and he reaches into his pocket to propose with the ring.
She never saw it coming! What a clever proposal! Watch it below. It starts getting good around minute 1:40.
Nikki
Photo Credit: Apple.com