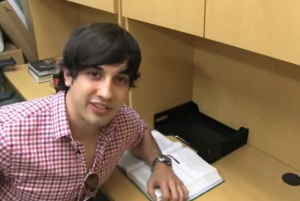 Movie trailer proposals have always had that surprise factor many girls have come to love. This lucky lady went to see the new movie "Warm Bodies" and was greeted with this quirky masterpiece.
Apparently her man thinks he's reminiscent of Casanova, so he made an action-esque film where he fights his way to getting to the movie theater so he can pop the question, despite the bad guys trying to get in his way.
Does his lady agree that he's a real life Casanova? Apparently so, because she said "yes" to this public proposal.
Nikki