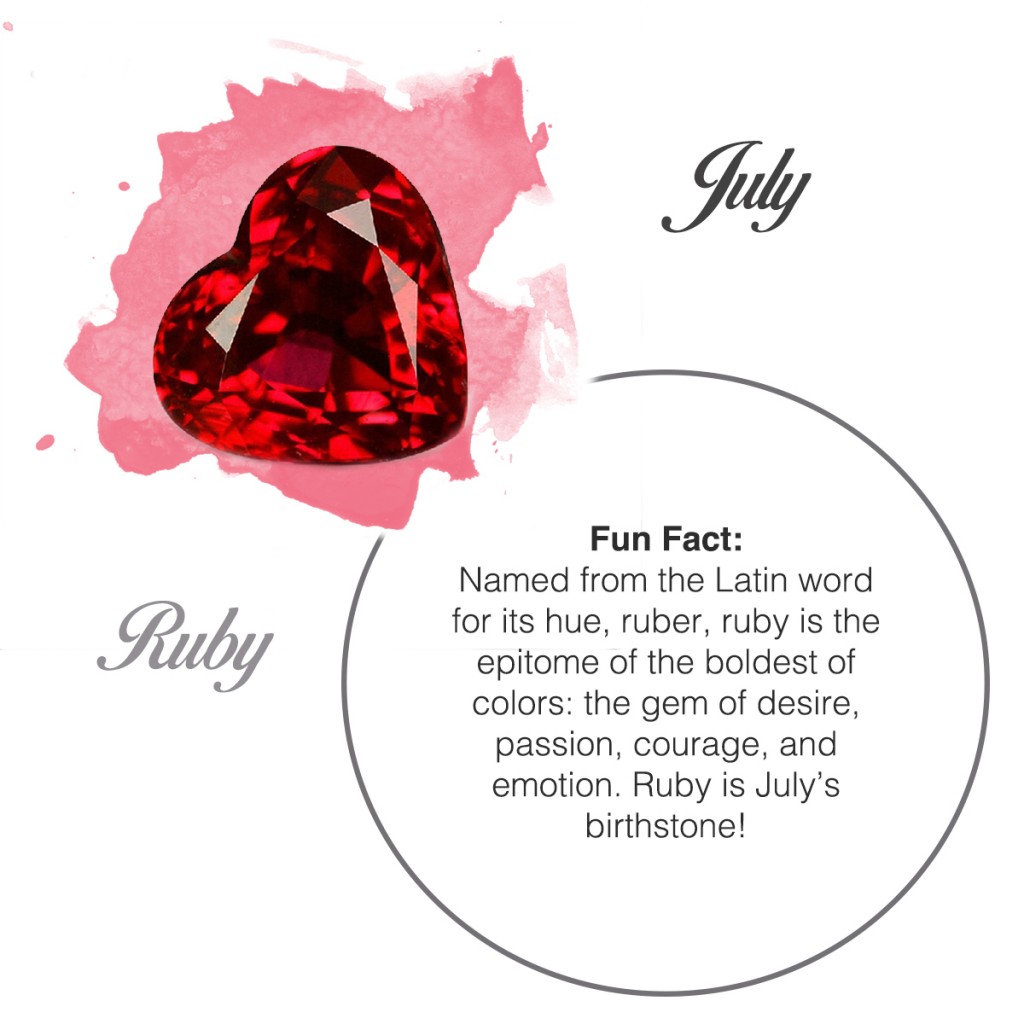 Throughout most of recorded history, ruby has been the world's most valued gemstone. Even diamond was considered common in comparison to the supreme beauty and value of this glowing red gem.
Admirers: From the infamous Ruby ring Richard Burton gifted Elizabeth Taylor and the Rosser Reeves star Ruby to Victoria Beckham and Jessica Simpson's engagement rings, everyone treasures this classic gemstone.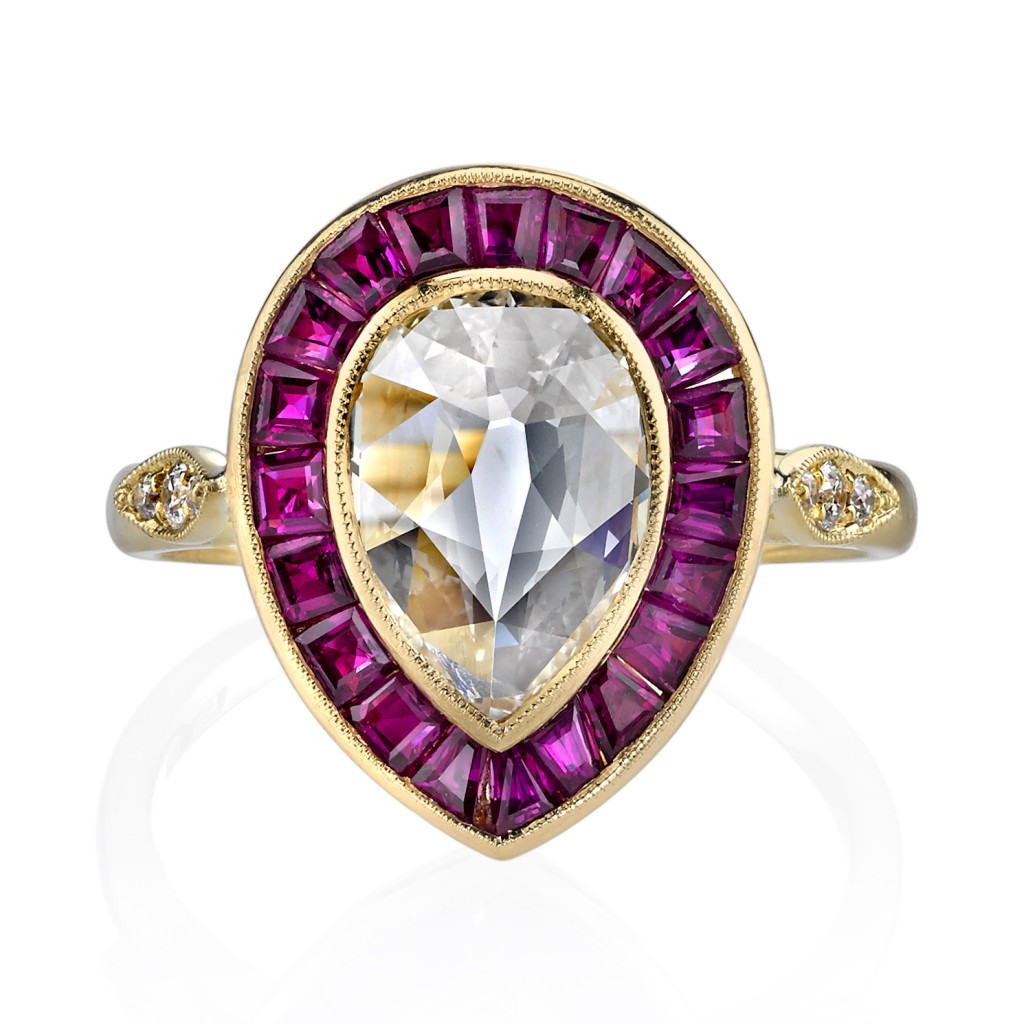 A gorgeous example of how to use your birthstone! This engagement ring by Single Stone features a ruby halo set around a pear-shaped rose cut diamond. We love the Deco vibe.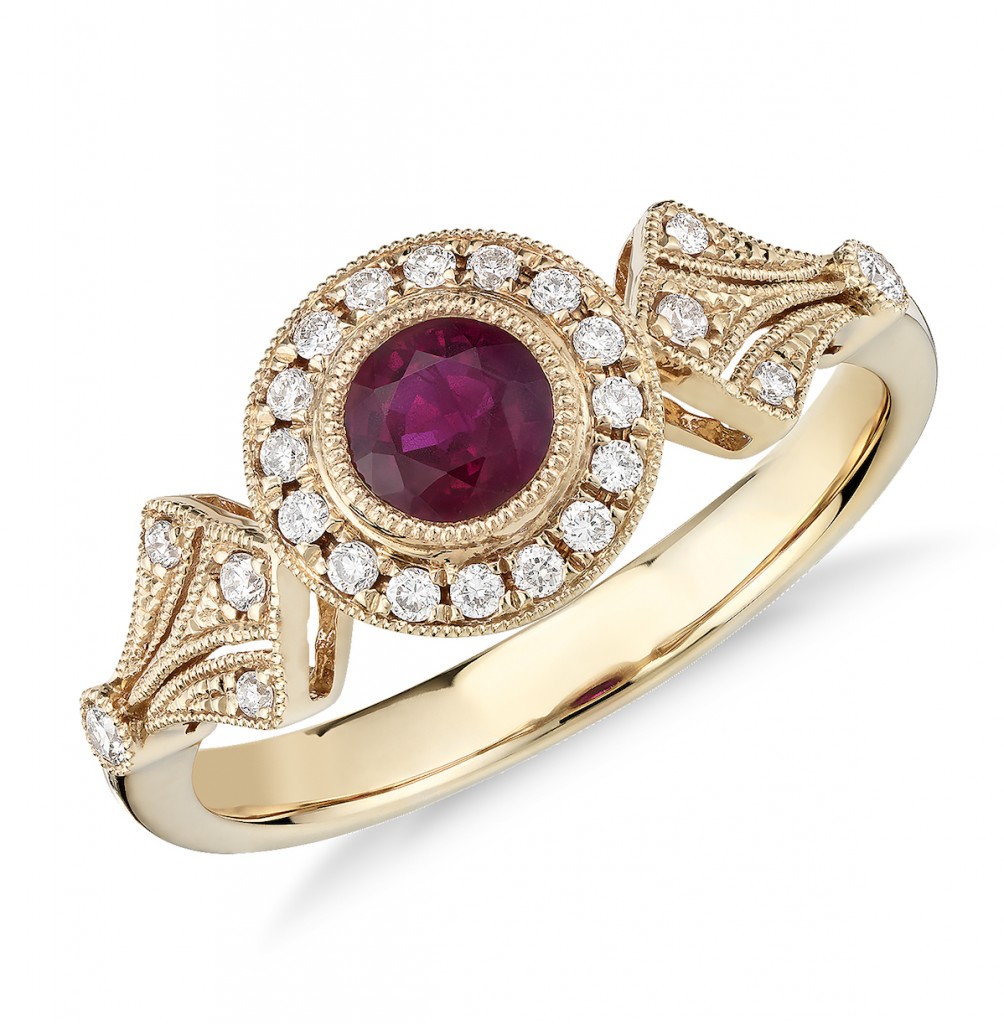 This Blue Nile vintage style setting with milgrain etching features a very pretty round ruby center with 22 diamond accents.
Interested in another birthstone engagement ring? Check out another month.
Sources used:
AddMoreColorToYourLife.com
GIA.edu
@agta_gems
www.agta.org