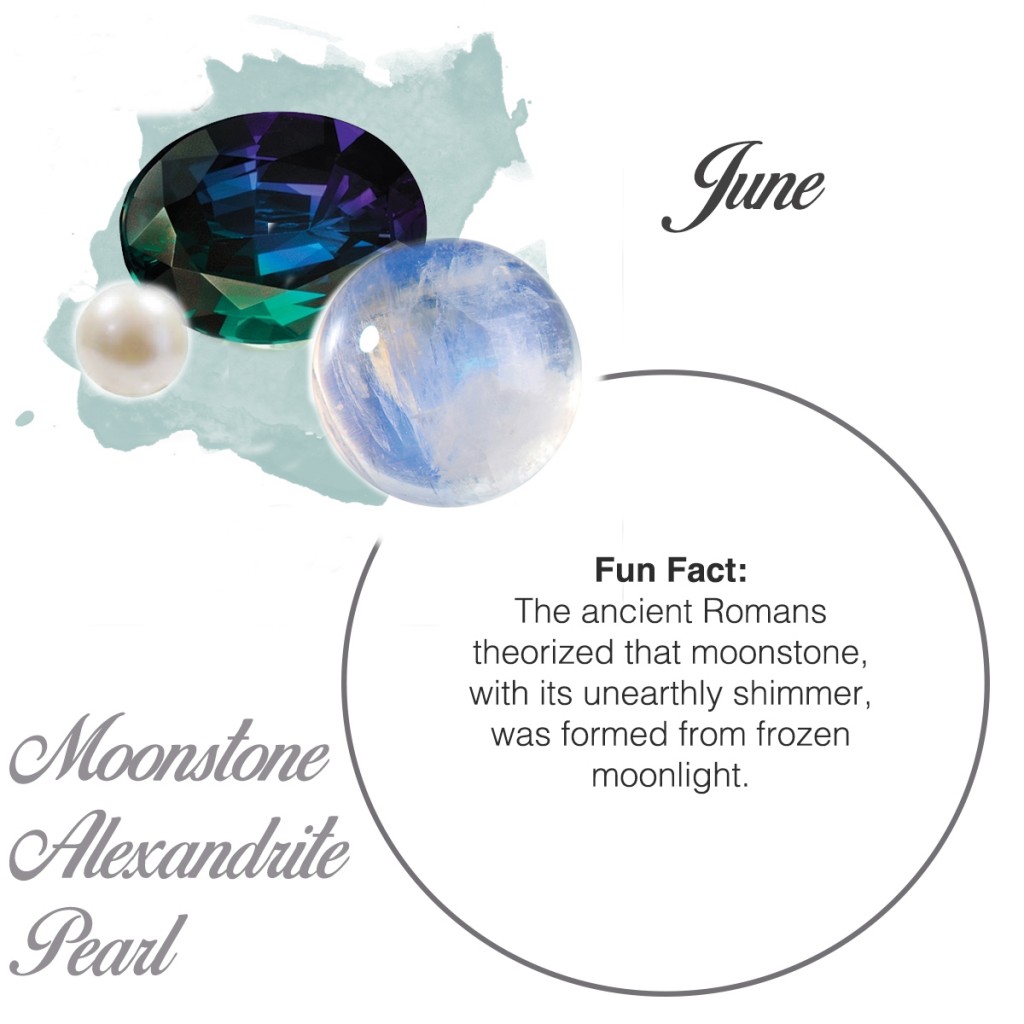 Moonstone
This appealing gem variety does shine with a cool lunar light but it is the mineral feldspar, quite terrestrial in origin. The shimmer, which is called schiller or adularescence, is caused by the intergrowth of two different types of feldspar, with different refractive indexes. Unfortunately, moonstones are too soft to be considered for an engagement ring but everyone should own a moonstone ring for special occasions. If you are really bent on taking the risk of picking a moonstone as your engagement ring center, pick one that's not too large so you can replace it without breaking the bank. Moonstones are believed to bring marital bliss and prosperity.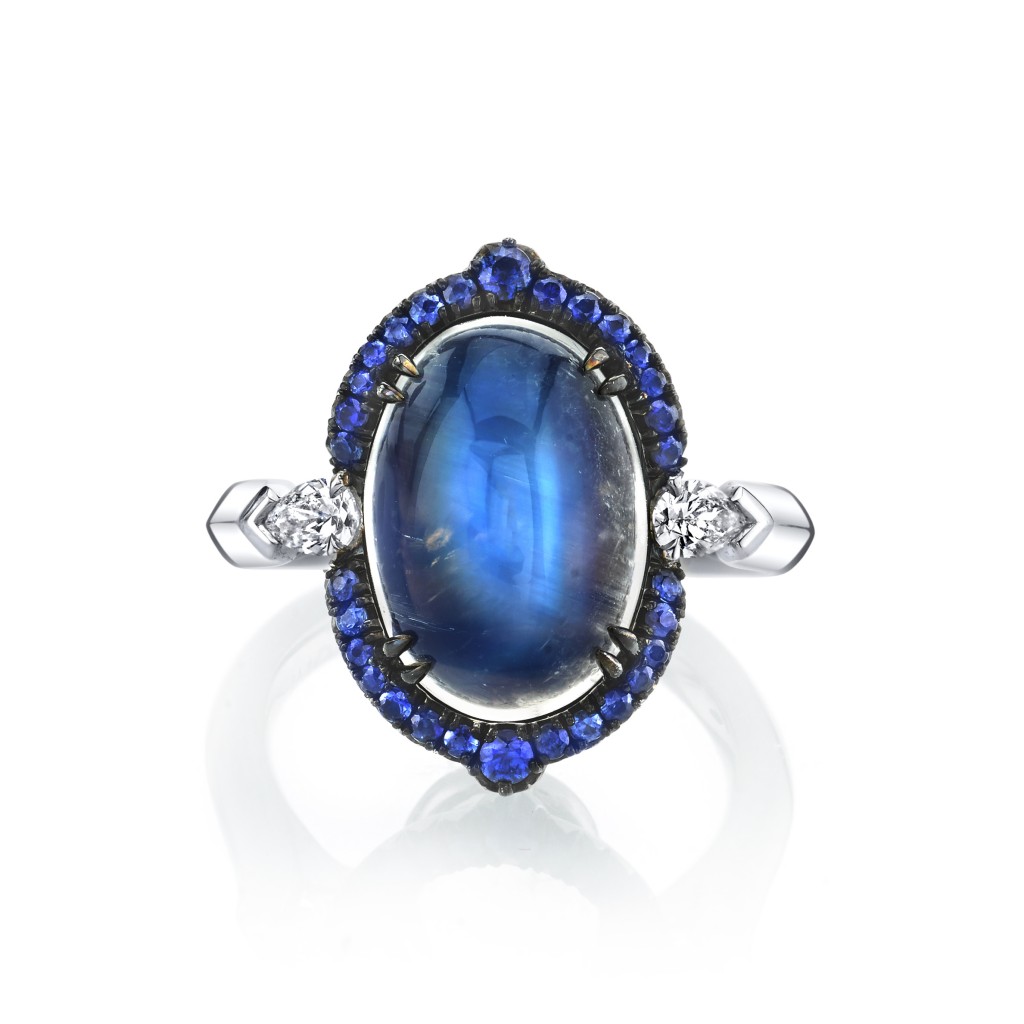 If we had to pick a moonstone ring for special occasions, this is the one! Omi Prive is a brand that specializes in high-end rings featuring the most amazing colored gemstones. The combination of sapphires and diamonds set around a large and breathtaking blue moonstone is just next level. WANT!!!
Pearl

We love the new trend of pearl engagement rings for women who plan to only wear their rings for social occasions. Pearls are not the best choice if you want to wear your engagement ring all the time or are athletic, but look so good on a bride on her wedding day! South Sea pearls tend to be the rarest of pearls. South Sea pearls colors include white, cream, silver and gold with overtones of pink, green and blue. Akoya pearls are grown in Japan and China, they are most lustrous of all cultured pearls. Colors include white and cream with overtones ranging from rose, cream or ivory. Fresh water pearls have the widest range of options in size, shape and color. Colors include white or cream with overtones of rose, ivory or cream. Tahitian pearls are vibrant, rare black pearls from French Polynesia. Colors include shades of brown, gray, blue, green and purple with overtones of silver, blue-green and peacock.
Admirers: From Coco Chanel and Princess Diana to Audrey Hepburn and Kate Middleton… Pearls are the perfect timeless classic to add to your jewelry collection! Emma Stone just picked a pearl engagement ring.
Here is a cleaner shot of her ring designed by Kataoka.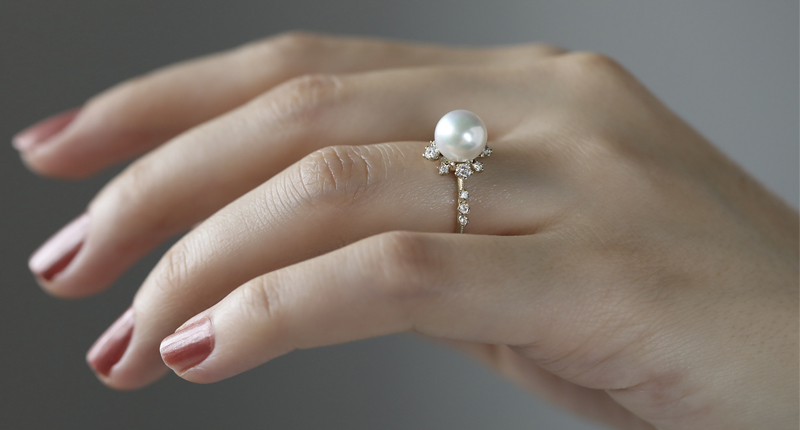 We have a soft spot for Victoria Six pearl jewelry collection. Iconery has a great selection of her rings and necklaces. These are not your grandma's pearls! So feminine and fresh… You could wear this rose gold single pearl necklace on your wedding day and everyday. There's also a pretty lariat version of it, treat yourself! Our editor Severine Ferrari was part of the judging committee  for the International Pearl Design Competition this year . It is organized by  Cultured Pearl Association of America. We can't wait to share with you the winning designs!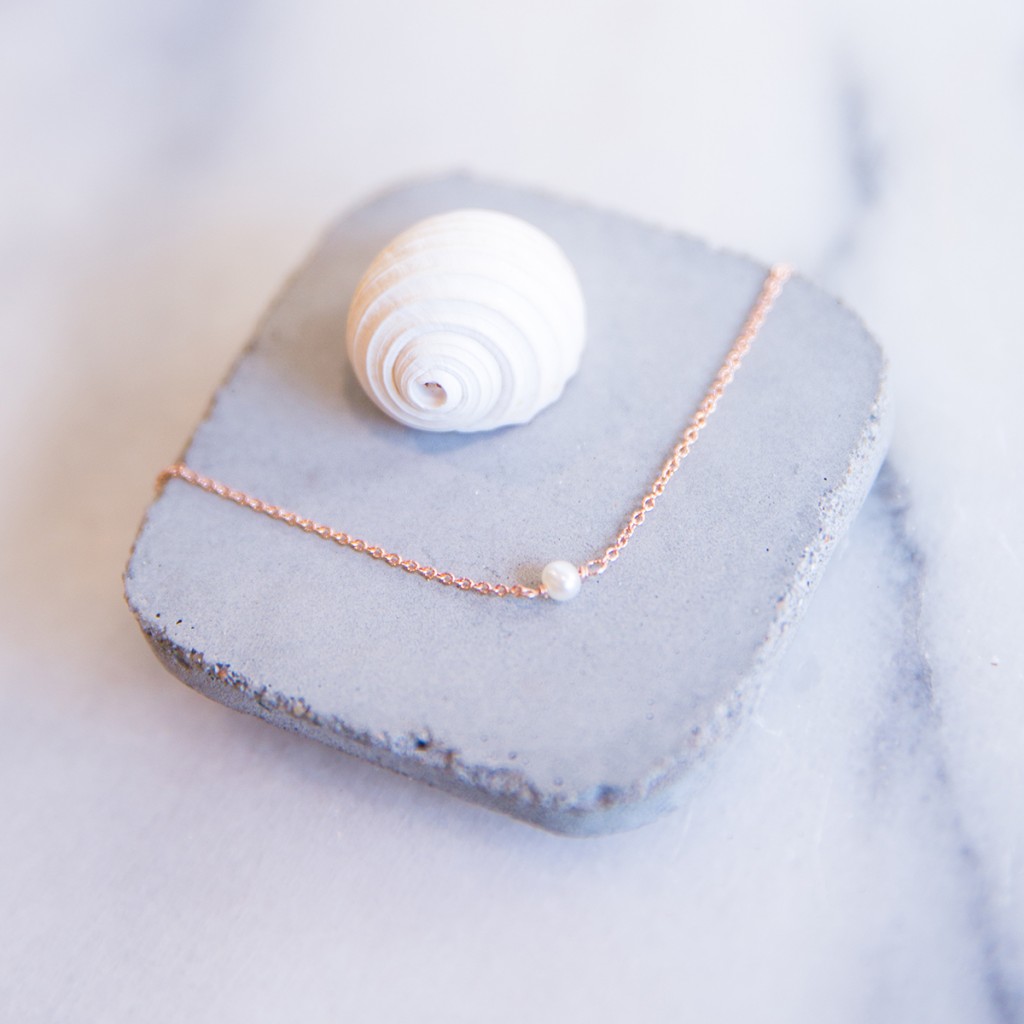 Alexandrite

If you love magic, especially the magic of science, you'll love alexandrite, the color-change gem. Outside in daylight, it is a cool bluish mossy green. Inside in lamplight, it is a red gem, with a warm raspberry tone. You can watch it flick back and forth by switching from fluorescent to incandescent light. This phenomenal gemstone was named after Russian emperor Alexander II.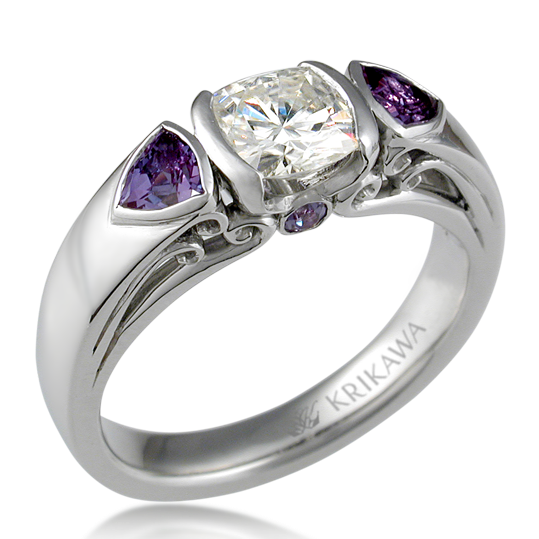 Though you can totally pick an alexandrite center for your engagement ring, consider birthstone accents and side-stones. This setting by Krikawa features a diamond cushion center enhanced by alexandrite accents.
Interested in another birthstone engagement ring? Check out another month.
Sources used:
AddMoreColorToYourLife.com
GIA.edu
@agta_gems
www.agta.org