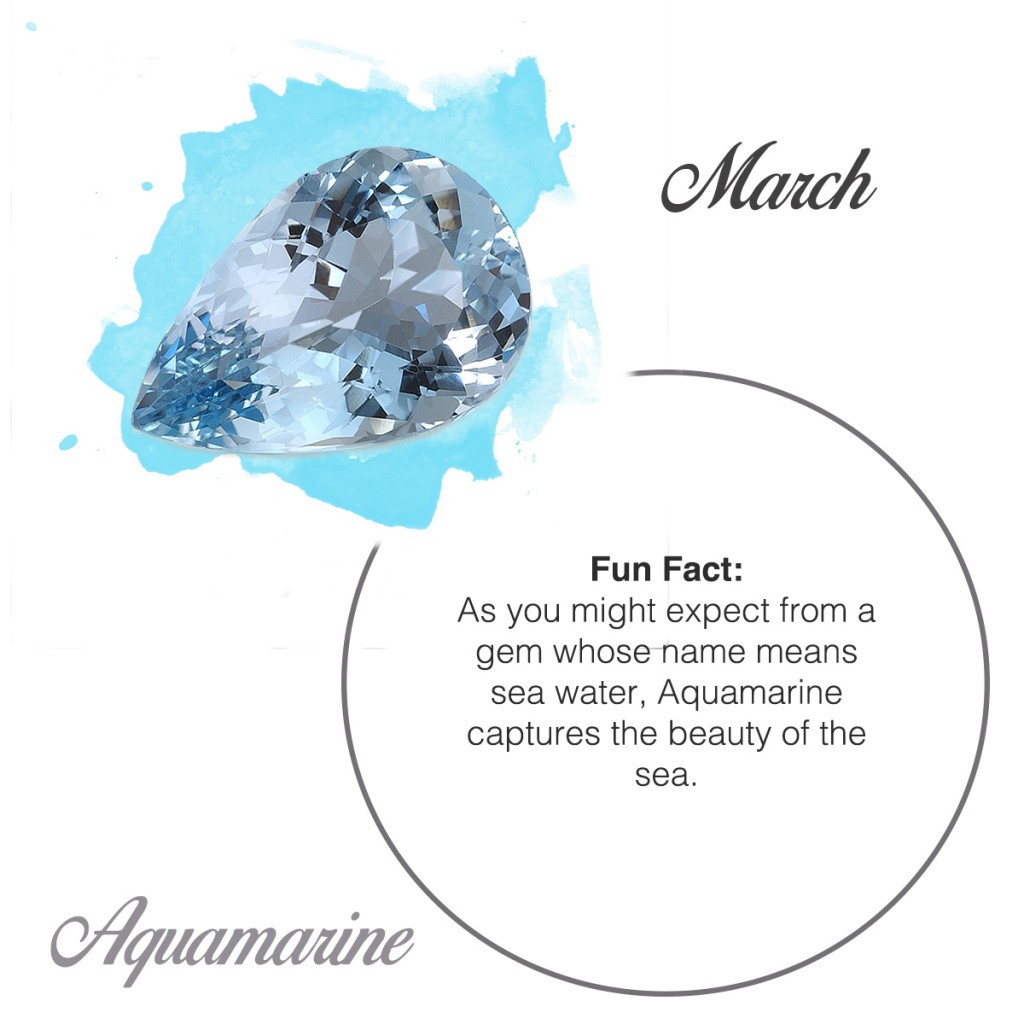 This member of the beryl family, which also includes emerald, is found in a range of pastel blue and greenish blue shades, from the palest hint to a deep sky blue. Aquamarine is believed to help you find your courage and communicate better. In ancient times, sailors believed this crystal would bring them good luck and protection as they were thought to be connected to mermaids.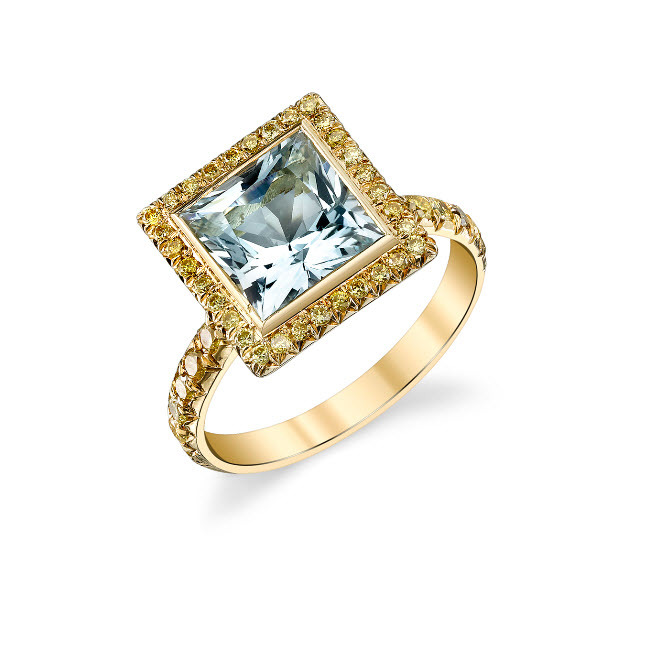 Ricardo Basta designs gorgeous engagement and fashion rings featuring gemstones. We like the combination of the princess aquamarine set in yellow gold with yellow diamonds. However it also looks great with white diamonds and platinum.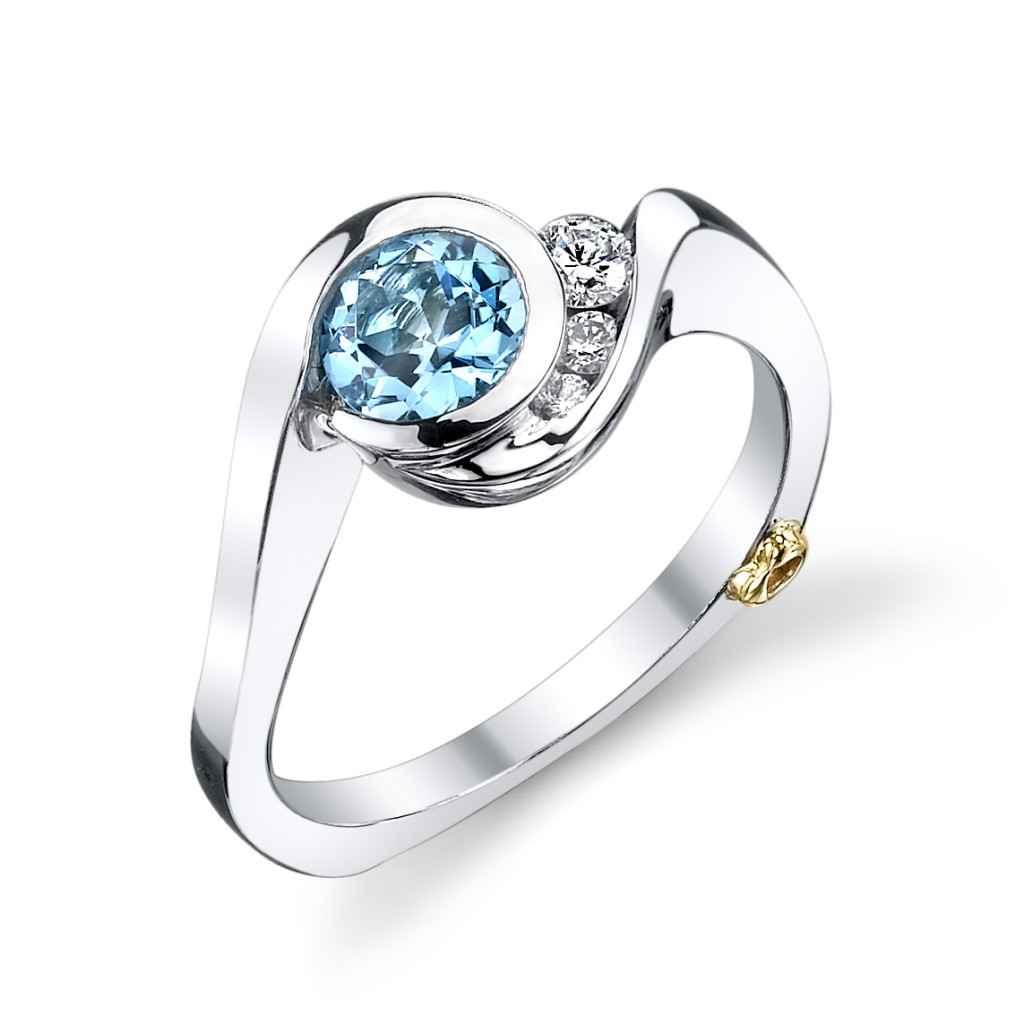 With this fluid setting Mark Schneider really pays homage to the strong connection between aquamarine and the sea. The way the 3 accent diamonds are set is perfection, it looks like foam on top of a wave.
Interested in another birthstone engagement ring? Check out another month.
Sources used:
AddMoreColorToYourLife.com
GIA.edu
@agta_gems
www.agta.org