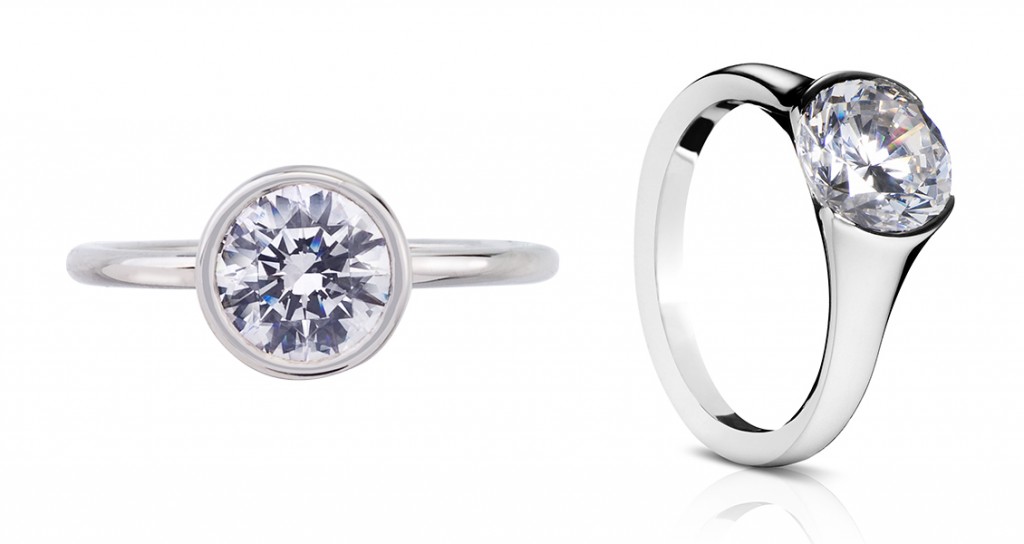 Bezel A bezel-set stone is completely surrounded by metal and is, therefore, very secure. An alternative is a half-bezel which opens up the stone to more light. Rings by Sholdt.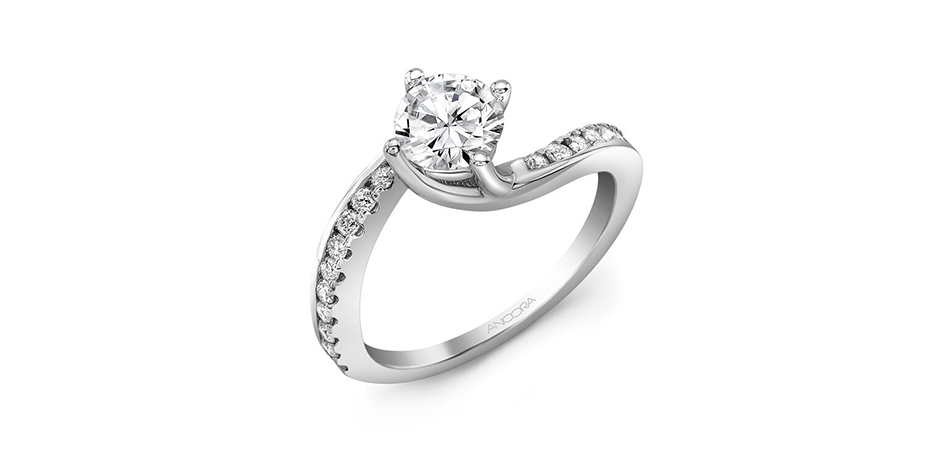 Bypass Instead of forming a straight line, the two sides of a bypass engagement ring setting overlap or traverse. Ring by Ancora Designs.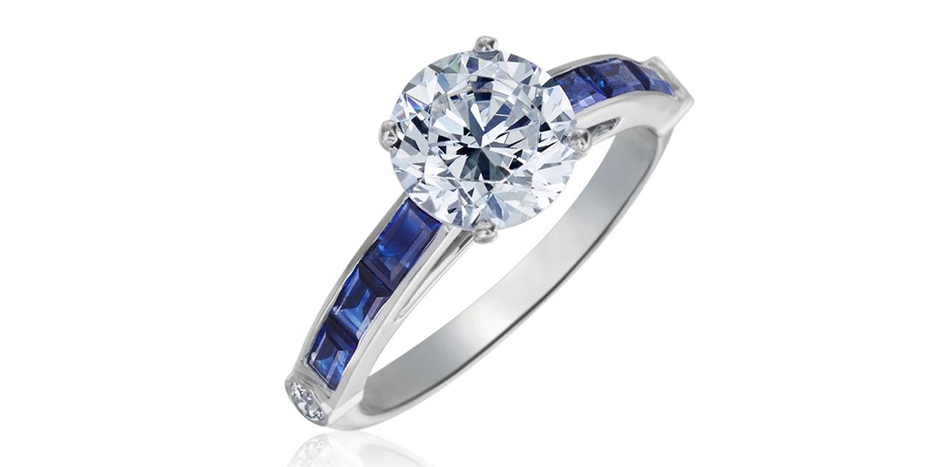 In a channel setting, the smaller diamonds are set into a groove on each side of the center diamond. Channel set stones have no metal separating them, which adds to their radiance. Ring by Gumuchian.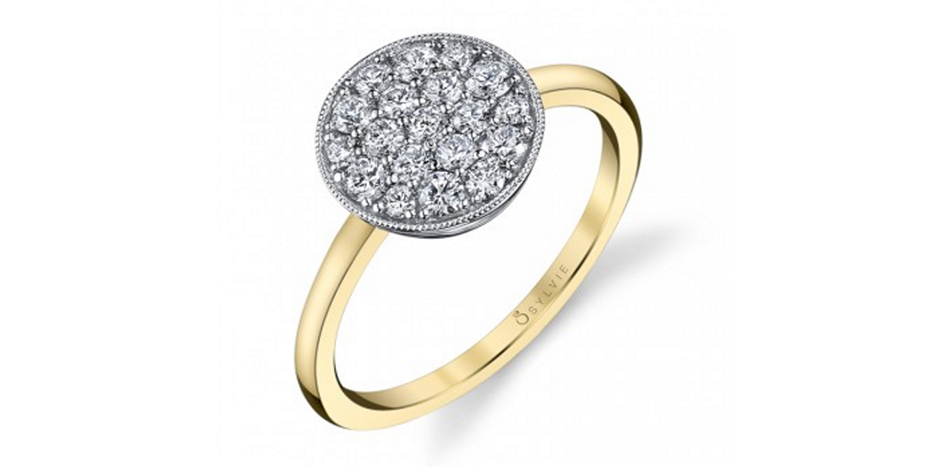 In a cluster setting, several smaller stones are grouped together, to give the illusion of a much larger center stone. Ring from the Sylvie Collection.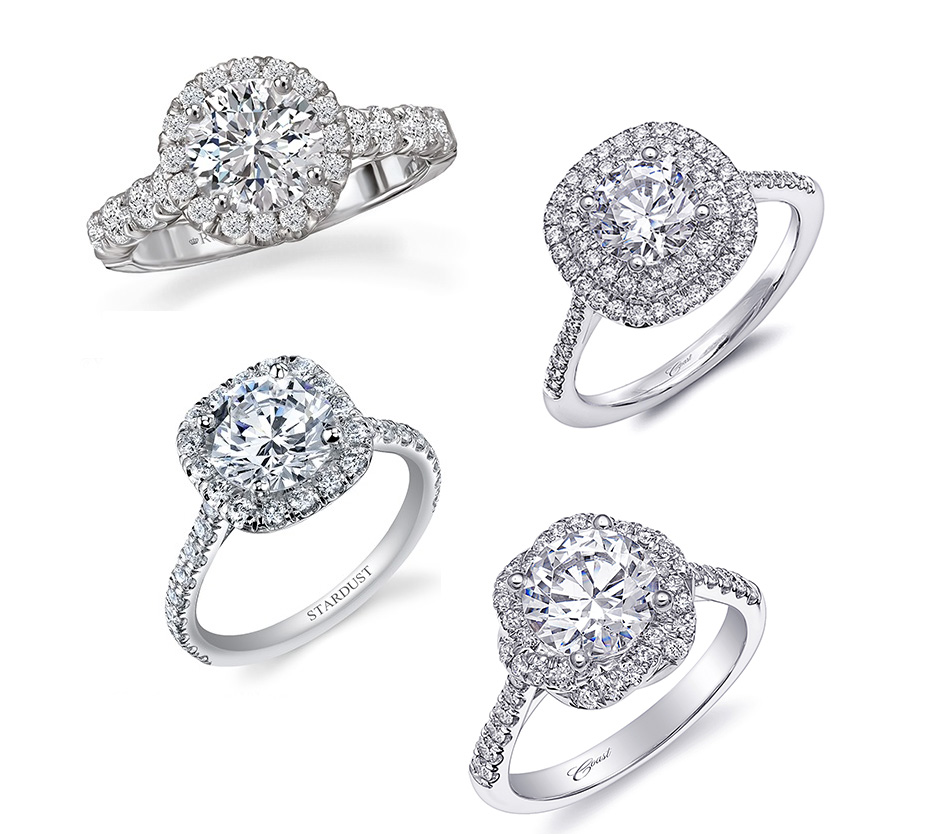 In a halo setting small diamonds surround the center gemstone enhancing its beauty and making it look larger. You can find many different styles of halo engagement rings. The rings just above are examples of the most popular halo trends this season. Classic halo by Romance, Double halo by Coast Diamond ,Cushion Halo by Stardust Design and Floral Halo by Coast Diamond.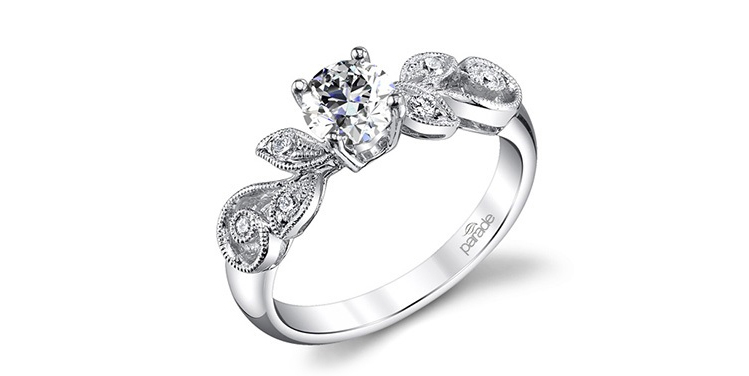 Milgrain setting Often found on engagement ring settings with a vintage vibe, milgrain details are metal beads that are added or hand-carved to adorn intricate scrolls and create more depth. Ring by Parade Design.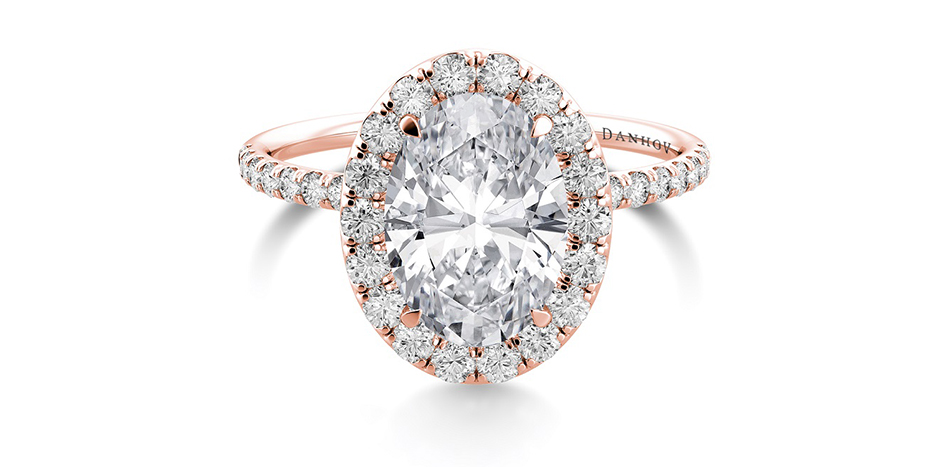 Pave setting Tiny diamonds cover the surface of the ring and contribute to its overall sparkle. The price of the ring usually reflects the time-consuming nature of this setting. Ring by Danhov.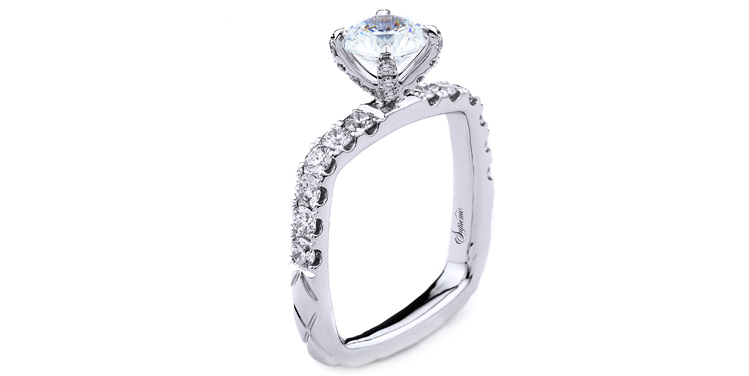 Prong setting 4 or 6 prongs of metal surround the center stone. This setting enhances a diamond sparkle as it allows in more light, emphasizing the stone's brilliance. Ring by Supreme Jewelry.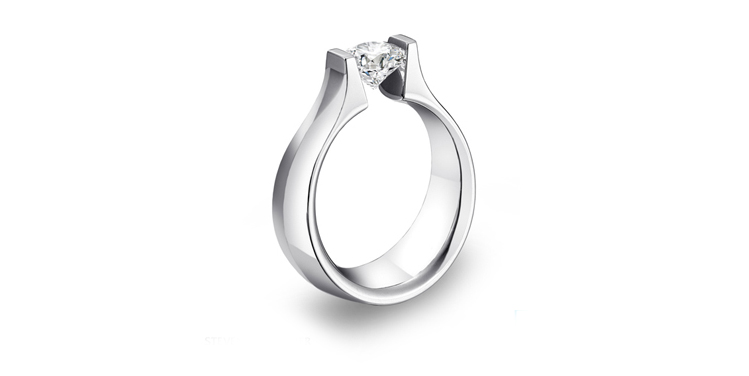 Tension setting Since the stone appears to float between the metal holding it in place, a tension setting shows off the stone to perfection. Ring by Steven Kretchmer.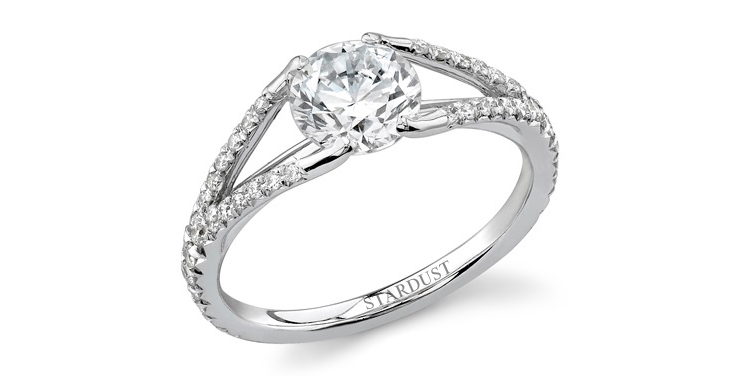 A split shank engagement ring features a band that separates into two or more filaments before joining the ring's crown. Ring by Stardust Design.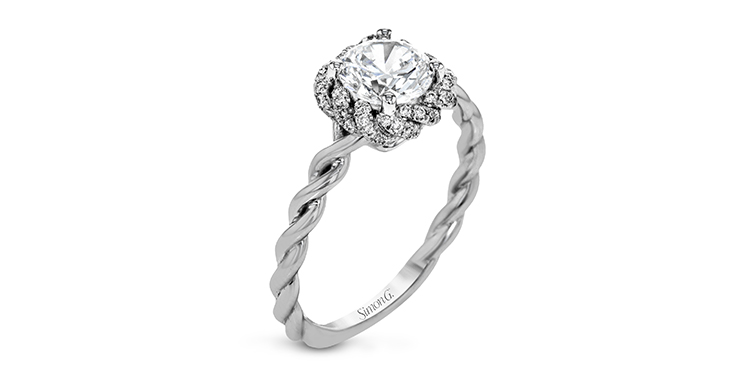 Twist Shank Threads  of metal are braided to create a creative twist. Platinum ring by Simon G.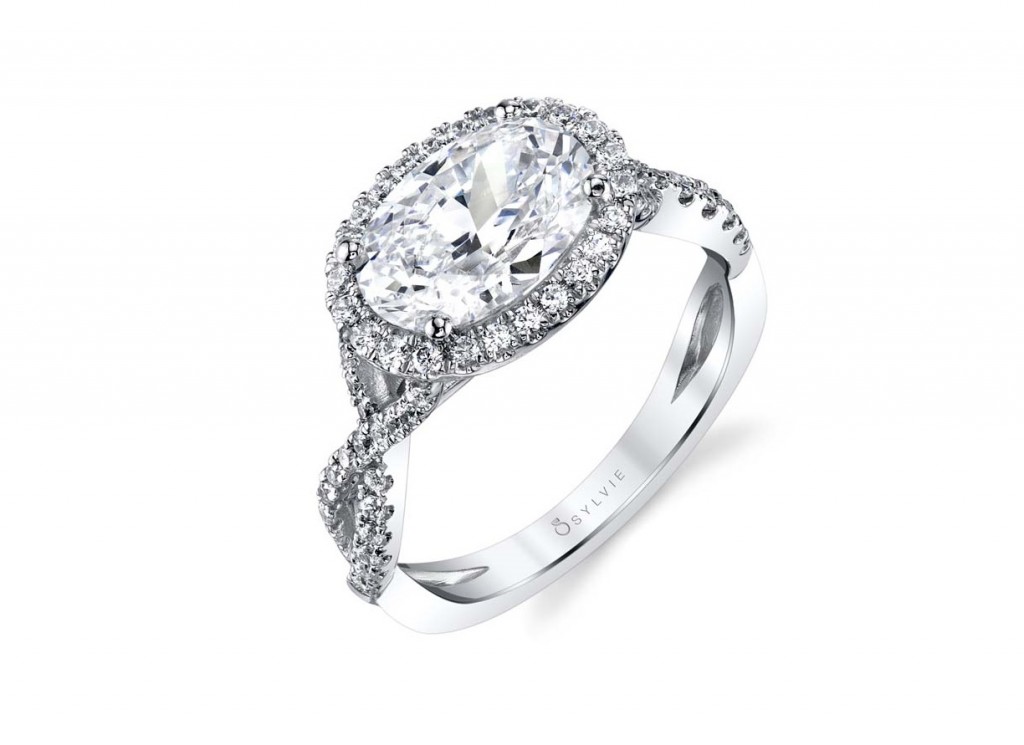 East West Instead of a standard  vertical orientation, elongated stones such as marquise, pear-shaped, oval, emerald or cushion cut diamonds are set horizontally. Aside from giving the engagement ring a more contemporary look, these settings are more practical to wear with these stone shapes if you have an active lifestyle. Ring by Sylvie.