Couple shoots following a proposal and leading to the wedding have become a must-do to document how love is photogenic and adorable. Sure, proposal pictures and ring selfies are already great  but engagement sessions are more of a gift to yourselves and your future family. They will become cherished memories and  family heirlooms. We asked 2 talented wedding photographers for some e-session tips.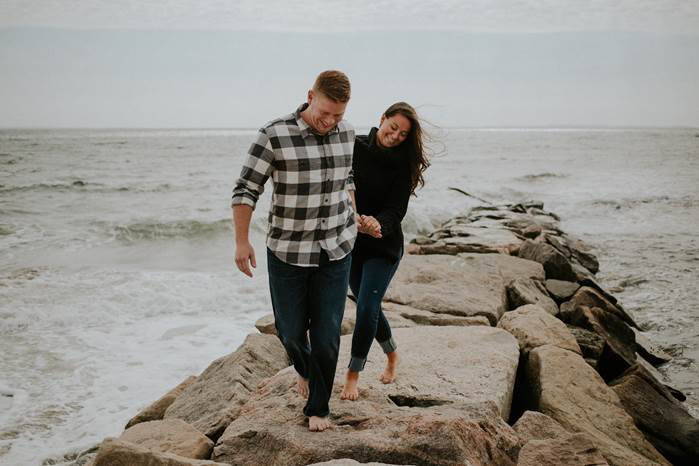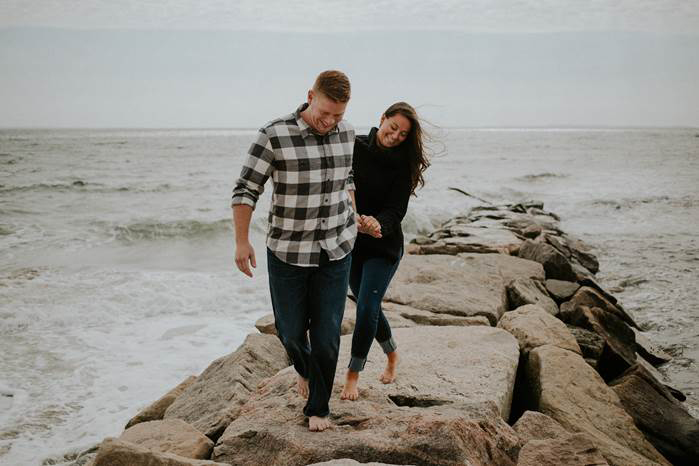 Photo by Brooke Brady
Brooke Brady is a lifestyle and wedding photographer in Connecticut. She loves photographing people who are in love. "Nothing is more beautiful than finding someone who loves you unconditionally and I'm especially grateful to be able help document it." Abigail Erin is based in Utah and her fiancé Daylen, is her photo session assistant, and lighting coordinator.
Why do you think engagement sessions have become so popular?
Brooke: Engagement sessions are great for Save-The-Dates, but they're also an amazing way to capture this newly engaged feeling! The planning process can be stressful at times, so taking an afternoon to enjoy each other's company on an engagement adventure is the perfect way to enjoy each other's company while completing the task of "testing out" your photographer. I always urge my couples to book an engagement session with me to see if I'm a good fit for their day."
Abigail: Engagement sessions have really taken off. I love them! It's a great opportunity to get some updated photos before the wedding that aren't as formal. Couples can also use the photos for announcements, invitations, and show them off at the wedding.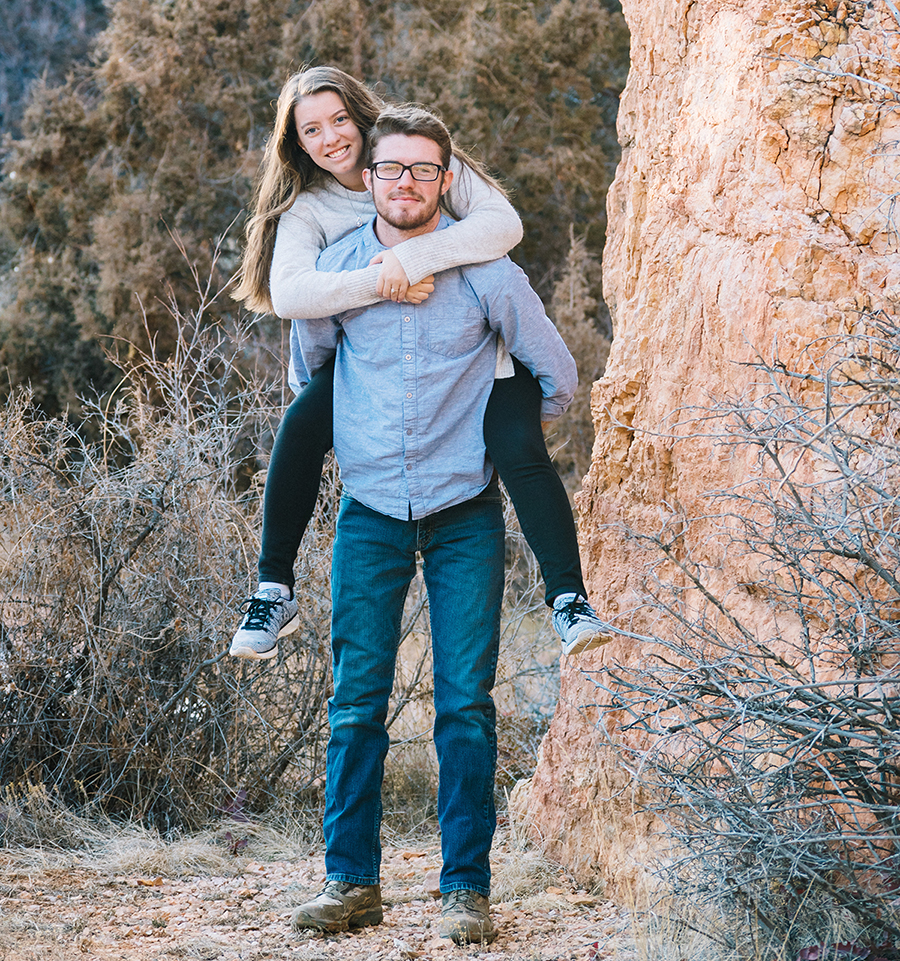 Abigail Erin and her fiance after getting engaged
How do you do you style, produce or pick a location for your engagement shoots?
Brooke: I try to encourage my couples to help me pick a location for their session by asking what places mean the most to them. "Where did you have your first date?" "Where did you first say you loved each other?" … Questions like this. I ask for the milestones to make sure the photos are taken in a place that means something to them. If they don't have any 'special spots,' I usually ask for details of their wedding so I can get a feel of the vibe they're going for and then I look to produce photos that speak to that aesthetic.
Abigail: I tend to like candid, intimate photos for engagements.When choosing a location, I first ask the couple what look they'd like for the photos (city, mountain, etc.), and if they can think of an outdoor location that holds meaning to them. This can be where they met, had their first date, first kiss, etc. I like to incorporate personal details that are unique to the couple, that way when they look back at the images they remember a feeling or emotional connection.
What is the key to an amazing e-shoot?
Brooke: Relax! Put the stress from work away. Take a moment to look at your partner and know that you are loved for exactly who you are. How special is that? Loosen up and have fun, because life is too long to be miserable. Engagement sessions can be awkward, especially because most of us aren't used to being in front of the camera! My style is very candid to make my couples feel as comfortable as possible. If you're worried about what your session will look like, it will show in your photos.
Abigail: When your photos reflect who you are, you like them a lot more! I also make sure to capture personalities with prompts instead of strict posing.
Thanks for taking the time to answer our questions Abigail and Brooke. Below are their handles and websites so you can connect with them for your own engagement session and wedding!
Instagram: @iambrookebrady
Brookebrady.com
Instagram: @abigailerinphotography
www.abigailerinphoto.wix.com/home