It's that dreaded time of year for most ladies: football season. The man who once willingly spent lazy Sundays window-shopping, eating brunch and walking hand-in-hand with you now forgets your very existence when his favorite team plays. He often doesn't get out of his jersey and only grumbles at you in some monotone voice when you ask him a question. It's okay – we've all been there. But before you pick another fight during this "precious" few months, try these tactics: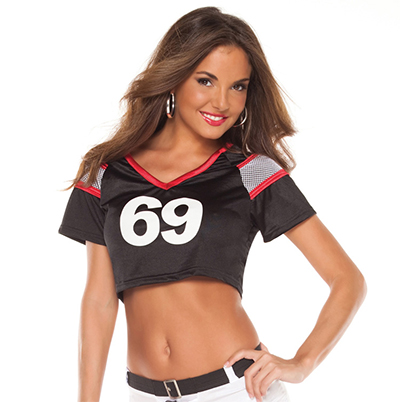 1 – Make it Sexy
Yes, his non-showered self probably doesn't get you going quite like you would have hoped, but if there's anything a man understands, it's a touchdown. And that touchdown can be you! Go ahead and splurge and buy lingerie in his team's colors and after the game is over (regardless if they won or not) get him excited by giving him a touchdown of his very own.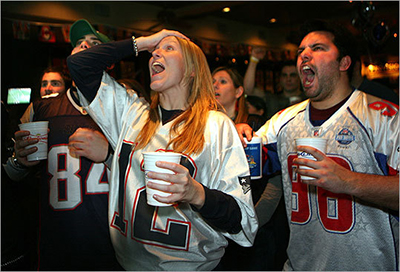 2 – Get Out of the Apartment
The worse part of football season is that you feel cut off from the rest of the world – so encourage your guy to go to the local bar instead of camping out at home. Sure, it can be pricey to do every single game, but at least twice a month, make the trip out together. This way, you can invite your friends to join, he can invite his and you can "enjoy the game" (or just girl talk) while he's happily downing beers and wings.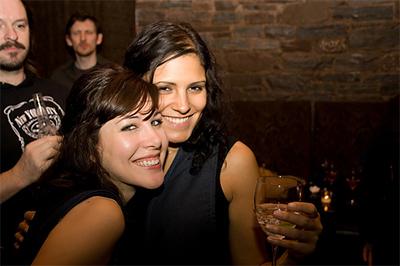 3 – Plan a Weekly Girl's Night
With conflicting schedules it can be difficult to see your best friends. But if most of them are in relationships, they're probably all dealing with the same troubles of football season, so make a pact to do something fun on the nights the guys are watching the game. This will make him miss you – and make you not lose your mind if you hear ESPN one. More. Time.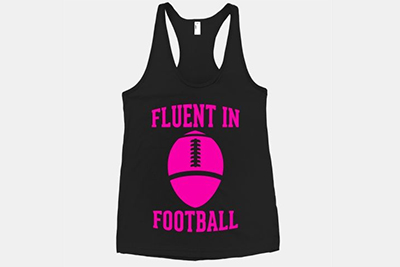 4 – Study Up – And Compromise
The more you know about football and let's be real, the stats of your dude's favorite team, the easier it'll be to put up with the non-stop sports talk. Try to learn what you can and talk with your guy about it – this will show him that you do care enough to learn about his interests and hobbies. In return – ask that he plan a big, fun, romantic date night for the end of football season to thank you.
By Aurora Brown