1. Photo Booth Proposal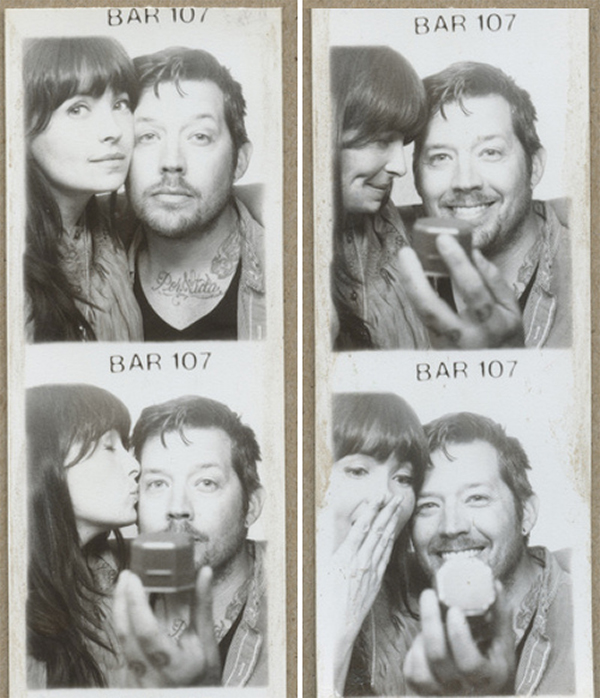 If you're having a day where you're walking around the mall, convince your sweetie to take some photo booth pictures with you and pull out the ring in the second frame (depending on how many you get) or start by holding up a will you marry me sign without her knowing. You should also have one for a second session after the proposal saying "She Said Yes." You can be even more creative with additional props.
2. Water Balloons Proposal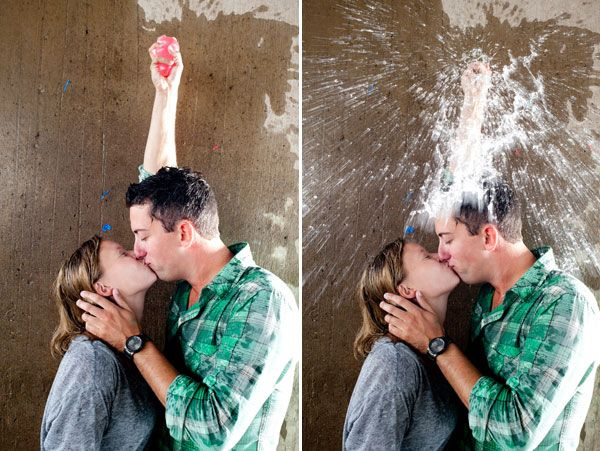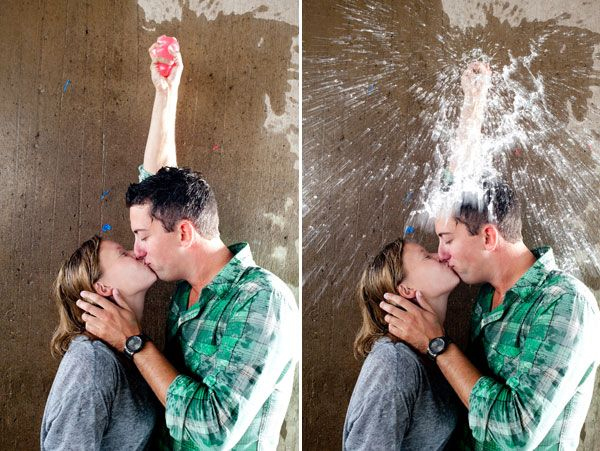 You're never too old for water balloons. Plan a water balloon fight with your friends or just your significant other on a day that may be extra hot and miserable. Tell her you'll get the balloons and line them up with the letters for "Marry Me?" Then you can take cute pictures of the balloons before, and have friends or a photographer take a picture of a water balloon fight as your engagement photos.
3. Boating Proposal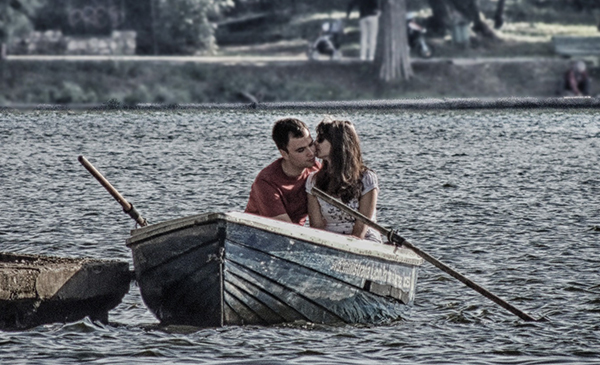 From paddle boats to sail boats, it's always cooler on the water. Plan a trip or outing where you get to enjoy some water and pick a moment to propose! Just make sure that the ring goes straight from the box to her finger.
4. Sand Castle Proposal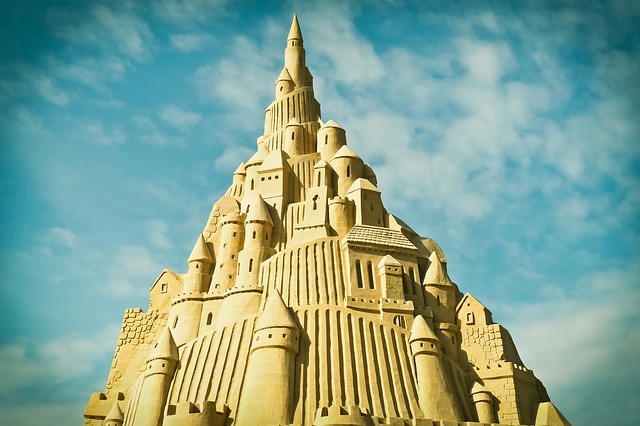 Do you love walking on the beach? Build her a sand castle! Plan a beautiful afternoon walk, point out at the sand sculpture saying "What's that? Let's go see.". As you get closer, she'll be able to read the "Marry me?" message you left for her. As she realises what's happening, drop down on one knee to pop the question.
5. Parasailing Proposal
If you're an adventure thirsty couple, take your love parasailing and be ready to pop the question mid-air. There's nothing better than a little adrenaline to add to the excitement of your engagement!
6. Propose at the Fair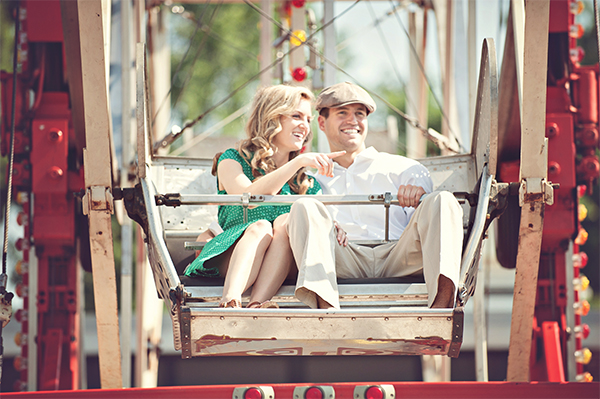 A night at the Fair always makes for a romantic date. Take her on her favorite rides, buy your love some sweets, snap some cute pictures, and propose at the top of the Ferris Wheel. Be careful not to drop the ring!
7. Quick Nature Getaway
Tired of the heat of the big city? Hit the road for an hour or two, away from your daily routine. You can disguise your carefully planned proposal as a spur of the moment road trip. She won't believe it when you pop the question after a short hike, looking down a beautiful view you'll have all picked up weeks earlier!
8. Propose at a farm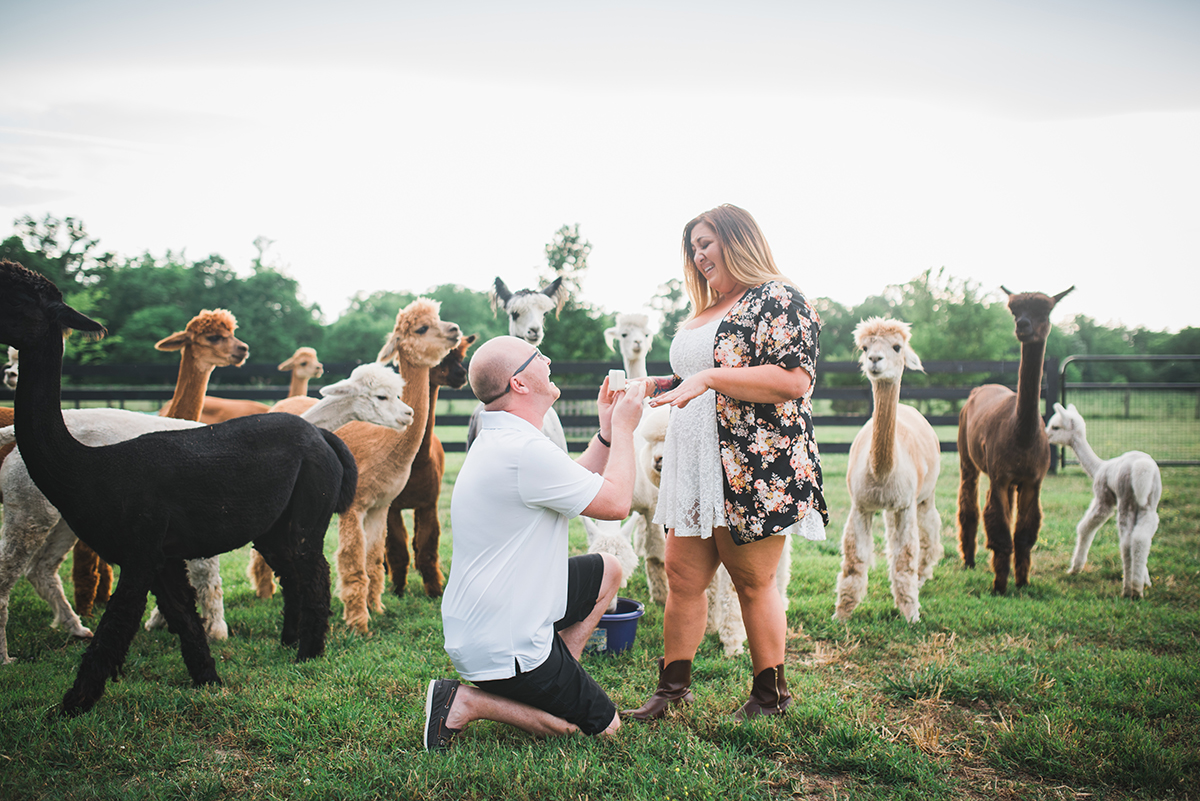 Going to an animal farm is always a fun date. Make sure you know where your love's favorite animal lives and pick a spot to drop on one knee. You could hire a photographer to follow you around during your date, so you'll have some pictures to remember this day forever.
9. Ice-Cream Tour Proposal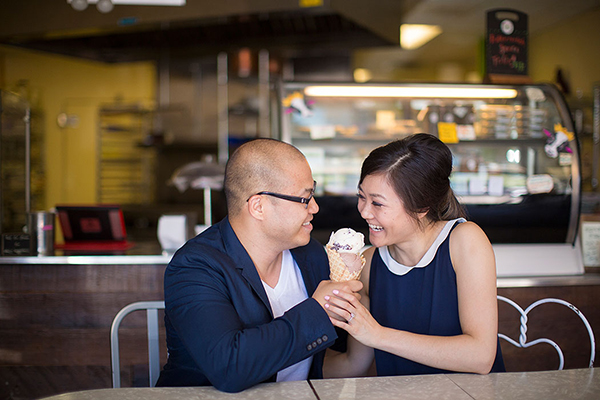 Spend the day on an ice-cream tour and visit all the best ice-cream parlor in your area. Drop some clues at each location, maybe a little note that comes with every ice-cream (you'll have to make sure the staff knows about your plan!), and have the last place set a cute table for you with a plate or napkin saying "Will you marry me?".
10. Firework Proposal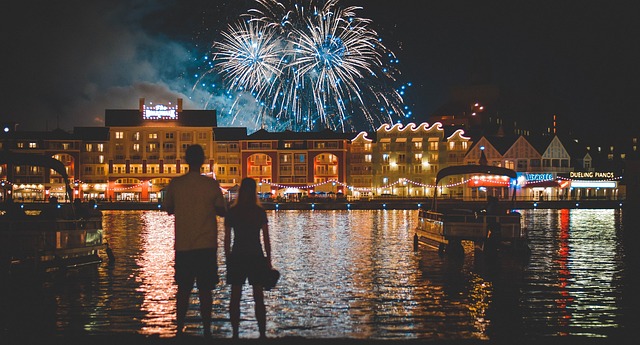 If you're not feeling like proposing on the 4th of July, there's plenty of other fireworks events during the summer. Look up which looks the best to you, and mark your calendar for one of the most important dates of your life. Don't forget to tuck the ring in your pocket and wait until the near end of the show when the sky is going crazy to drop on one knee.
Photo Credits: Jonathan Moeller, John Myers, Simply Two Photography, Tailored Fit Photography