Amanda & Tyler
How They Met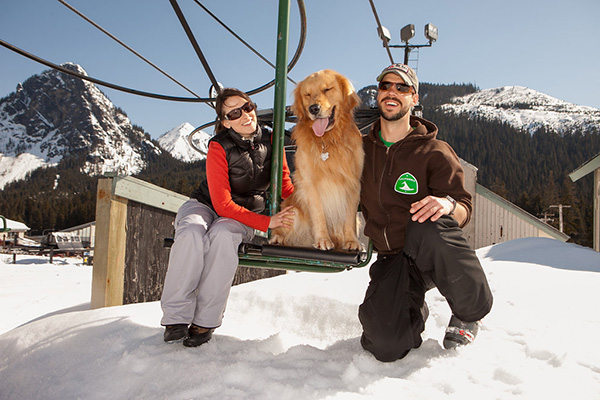 Taylor and I met through eHarmony, but we tell people that we met when Taylor fixed my flat tire.
The Proposal
April 4 was a sort of windy cold day so I was surprised when Taylor suggested we go hiking. He chose Mt. Si, which is a challenging hike – the trail gains 3,100 feet in a little under 4 miles. As we got closer to the top there was snow and ice and the wind was blowing. I almost turned back, but Taylor insisted that we finish. When we got to the top he wanted to sit on this bench, even though I was freezing. I knew something was up at that point. I think he was about to pop the question when a random hiker sat down next to us and opened a snack – he totally ruined the moment. We started heading back to the trail and then Taylor pulled me into a small sheltered area with snow-covered trees all around us and got down on one knee.
The Engagement Session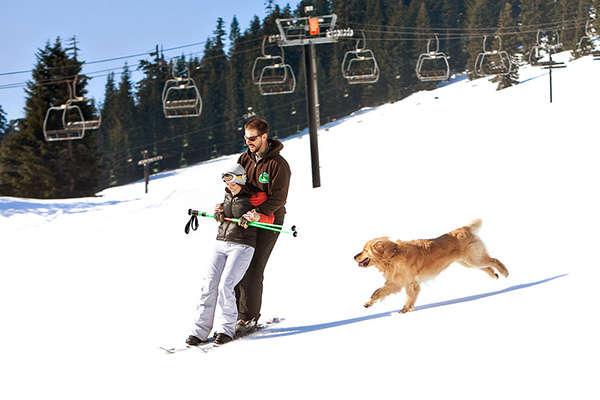 Taylor and I enjoy skiing together. One of our first dates was at the Summit at Snoqualmie in 2008. I hadn't been on skis since high school so it was an interesting experience for both of us. He has photos of me sliding down the trail on my back with the skis in the air. I also knew that if I was going to get Taylor to do a photo shoot he would have to be into it. We lucked out with a beautiful day. The best thing about the engagement session was that we were both comfortable because we were in our element. We also got to include our Golden Retriever, Fenway in the photos (he's the most photogenic of the three of us). Amy Soper is also all about fun and creative photos and settings so she made it really fun. That is probably why we look so relaxed and like we are actually having fun – because we were!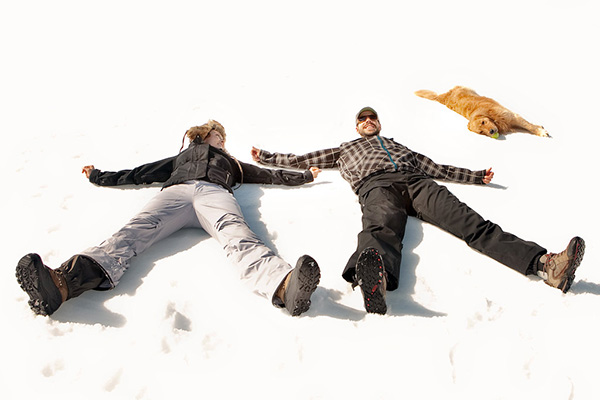 The Engagement Ring
The engagement ring contains vintage diamonds from my grandmother. They were reset in white gold. I knew that Taylor was using the diamonds from my grandmother, but I was surprised at the setting. I think he did a fantastic job of featuring the 5 stones in a really beautiful way. I wanted something simple and timeless and it's exactly that.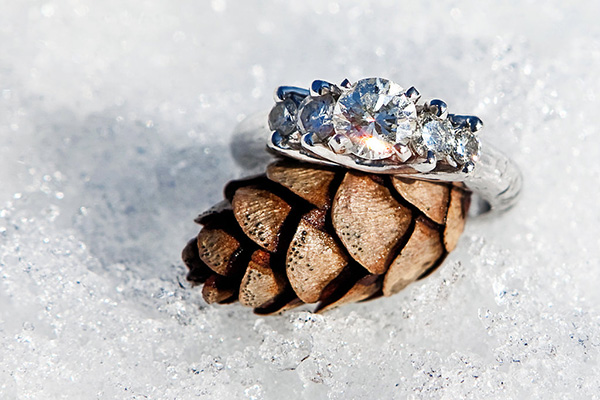 Photo Credit: Amelia Soper